Public Consultation On Managing Pet and Community Cats In Singapore
Public Consultation On Managing Pet and Community Cats In Singapore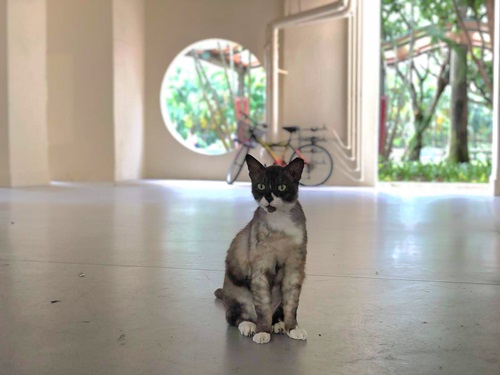 The Animal & Veterinary Service (AVS), a cluster of the National Parks Board (NParks), launched a public survey in September 2022 to seek feedback on the proposed approach to improve the management and welfare of pet and community cats in Singapore. The public survey was part of the larger Forward Singapore movement that aims to refresh our social compact and build a more endearing home. The public survey garnered more than 30,000 responses, and showed that the respondents are overall supportive of the proposed plans.
The survey sought the public's feedback on the proposed approach to cat management, which covers three key areas:
(i) Expanding the licensing and microchipping scheme to include pet cats,
(ii) Extending the Trap-Neuter-Rehome/Release-Manage (TNRM) programme for free-roaming dogs to community cats, and
(iii) New engagement and outreach programmes to promote responsible cat ownership, the adoption of cats, and responsible community cat caregiving.
The overview of the public survey findings is as follows:

On pet cats, over 80% of survey respondents agreed that pet cats should be microchipped and licensed, and that licensing could help to improve the health, welfare, and traceability of cats.
Close to 90% of respondents think that cats are suitable to be kept as pets, and most supported allowing cats to be kept as pets in HDB flats.
On community cats, around 80% of respondents felt that the proposed Trap-Neuter-Rehome/Release-Manage programme for cats would be effective in managing the community cat population.
On managing pet and community cat-related issues, respondents felt that cat owners and caregivers, animal welfare groups and community representatives, can play a leading role to mediate for such issues.
Please click here for the full media release.
AVS will continue to engage stakeholders and public who expressed their interest to be engaged further during the public survey. If you would like to share your feedback, you may do so at https://go.gov.sg/avs-cat-management.