2nd Run of Chinese Executive Programme for Officials from China
8 Dec 2011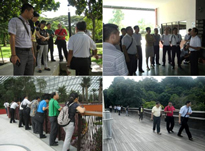 CUGE successfully conducted a 4-Day Executive Programme on Greenery Planning and Management from 8 to 15 December 2011 for a group of 15 officials from various cities of Guangxi province, China. This is the second time that CUGE conducted the programme in Mandarin.
The participants were very impressed with NParks' efforts and strategies in greening and shaping Singapore's landscape over the past 46 years. Besides sharing sessions and learning journey on our CIAG efforts, the participants were introduced to one of Singapore's newest landmarks – Gardens by The Bay. The participants were impressed by the high-tech and innovative landscaped gardens as well as the spectacular view of the Super Trees and Flower Dome.
The Chief of Planning Bureau of Guilin, Guangxi, Mdm Gu Hai Hong commented: "The experiences and knowledge shared are impressive and very useful for the planning and construction of Guilin city. I have benefited immensely from the programme. I am amazed by the continuous efforts, intricate details of design and planning, and the creativity that stringed together to work towards vision of "a City in a Garden".

Sharing session on Singapore's greening efforts with the delegates
Group photographs of the delegation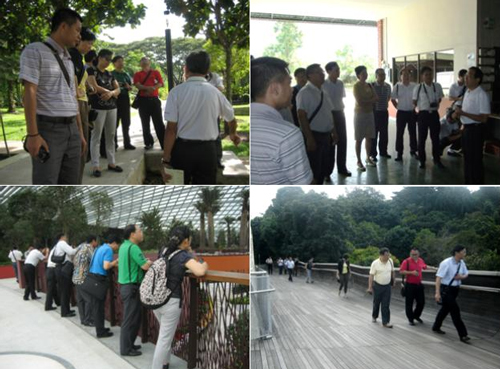 Guided tour of different Parks, Gardens and Nurseries to understand the maintenance and operation of our green spaces