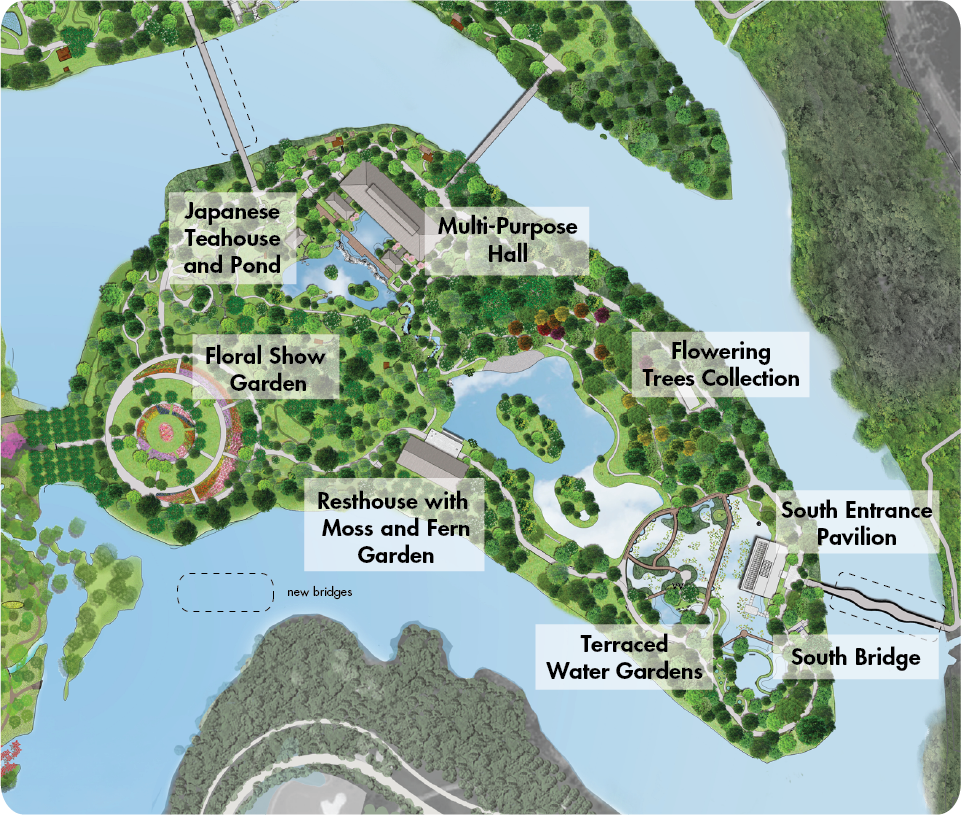 Plan of Japanese Garden.
Japanese Garden will feature floral and aquatic gardens that showcase the colours of the tropics. A section of the garden will be enhanced with a layer of tropical flora. Mature trees, including the Cycads planted by Japanese Emperor Akihito and Empress Michiko in 1970, will form part of the enhanced landscape. New bridges to the north and east of the island will provide greater connectivity within the Gardens as well as to the greater Jurong Lake District.
Upon entering Japanese Garden, visitors will be greeted by the Floral Show Garden with curated displays of tropical blooms.

Terraced water gardens will feature the largest collection of water lilies in Singapore.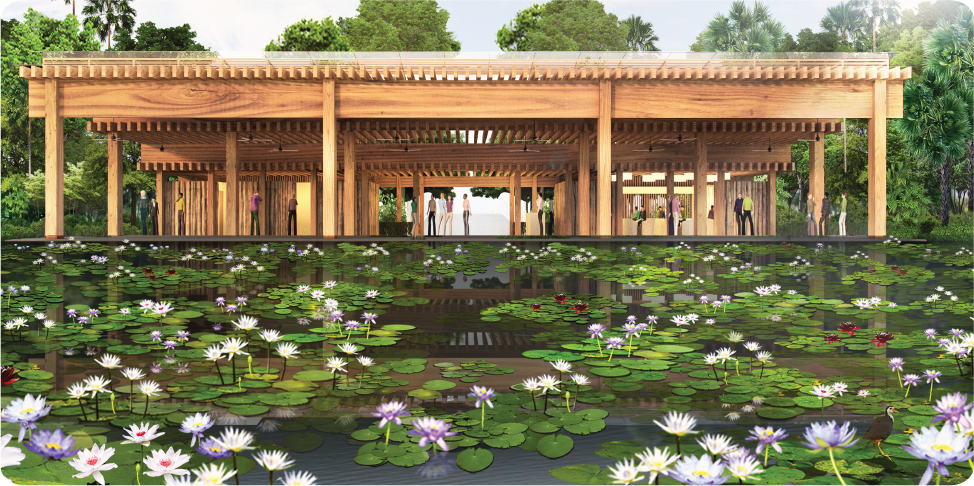 The entrance pavilion opens up to a pond full of colourful water lilies when visitors enter from the new South Bridge.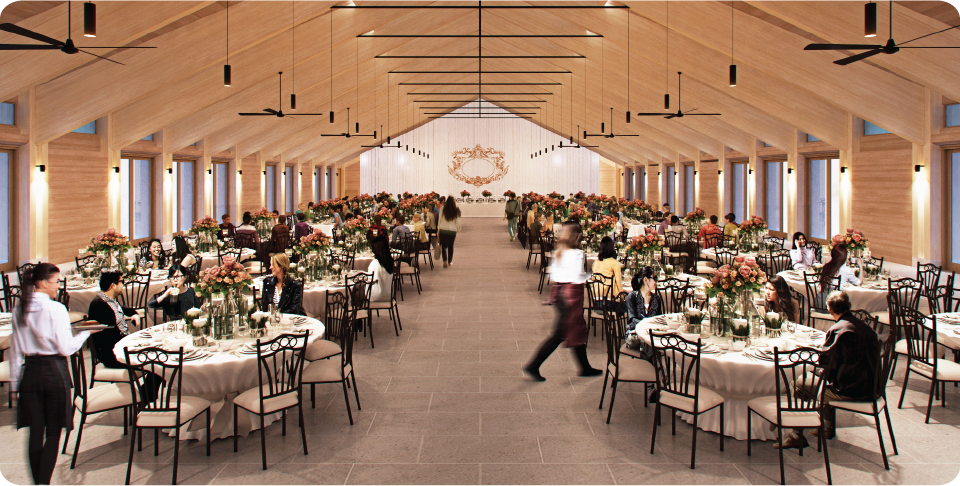 The Multi-Purpose Hall has a fully-equipped commercial kitchen and a complete audio-visual set-up for banquets and conferences.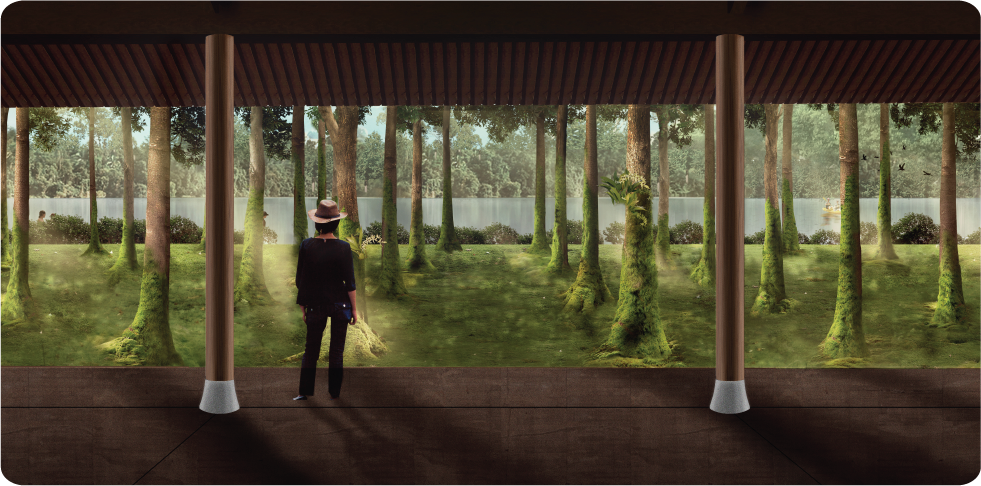 The Resthouse looks out into the Moss and Fern Garden, filled with lush green vegetation that enhances the existing habitat for wildlife to thrive.