The northern strip of Lakeside Garden will have a boardwalk and floating wetland, a lawn, a pavilion and a youth park.
The northern strip of Lakeside Garden will be completed in 2nd Quarter of 2022. A boardwalk and floating wetland within Jurong Lake will be developed by PUB under the Active, Beautiful, Clean Waters (ABC Waters) Programme. A linear lawn which slopes down towards the lake serves as an amphitheatre for informal community events against the backdrop of Jurong Lake. Set amidst a re-created wetland, the youth park was designed in consultation with the community and it will provide a place for mutual learning, spontaneous performances and competitions.
The lawn will provide a panoramic view of Jurong Lake, framed by pink flowering trees along the water's edge.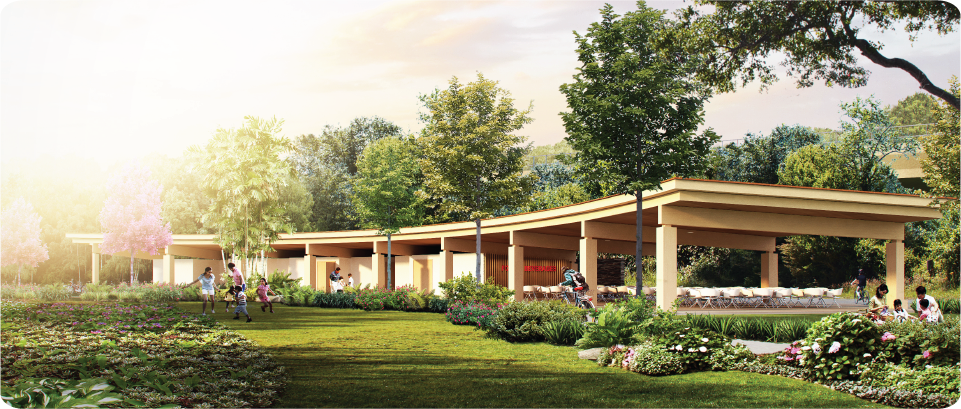 The pavilion will house an F&B outlet, and amenities such as shower facilities, lockers, and toilets.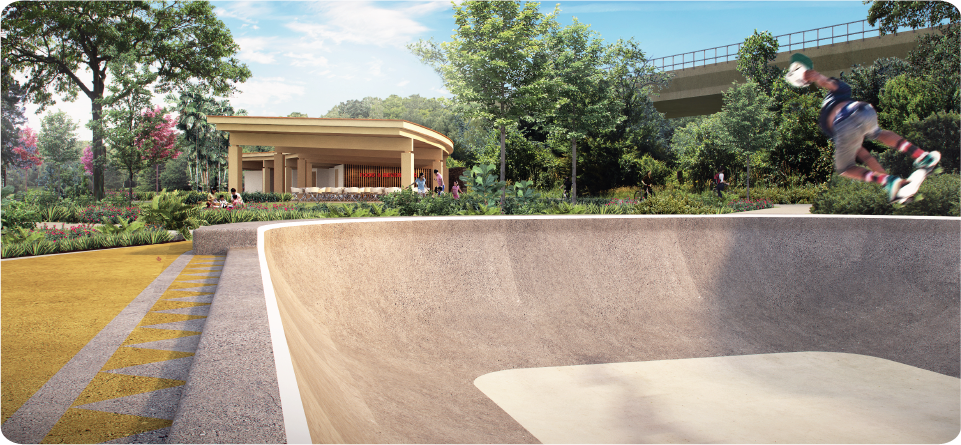 The pavilion is located next to the youth park for easy access to amenities.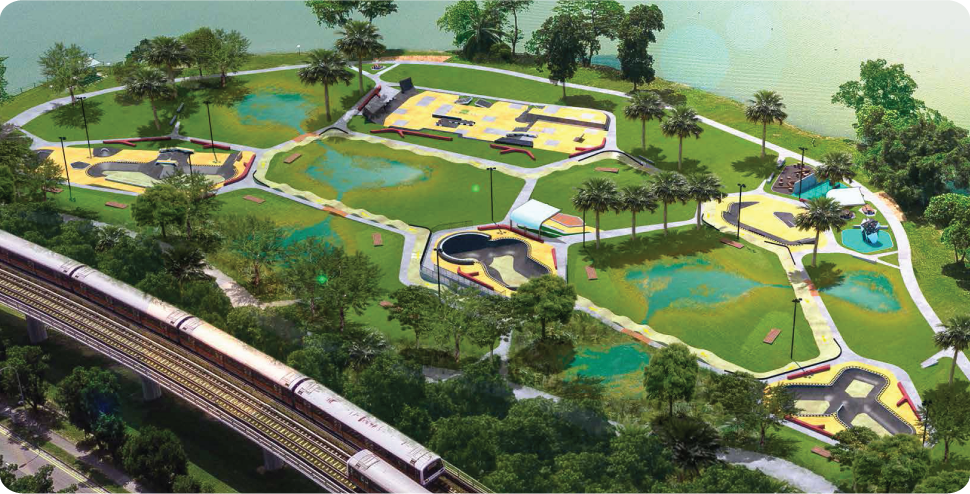 The youth park will include skating and recreational facilities, such as a climbing frame, that cater to different age groups and ability levels.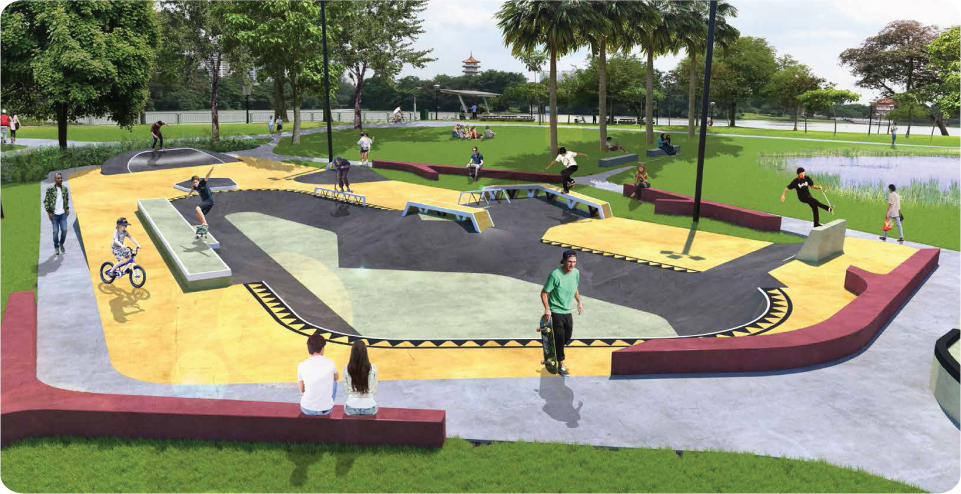 A street drain pod within the youth park features obstacles and other elements suggested by the community.