The northern strip of Lakeside Garden is currently undergoing development.
The northern strip of Lakeside Garden will have a lawn, a pavilion and a youth park.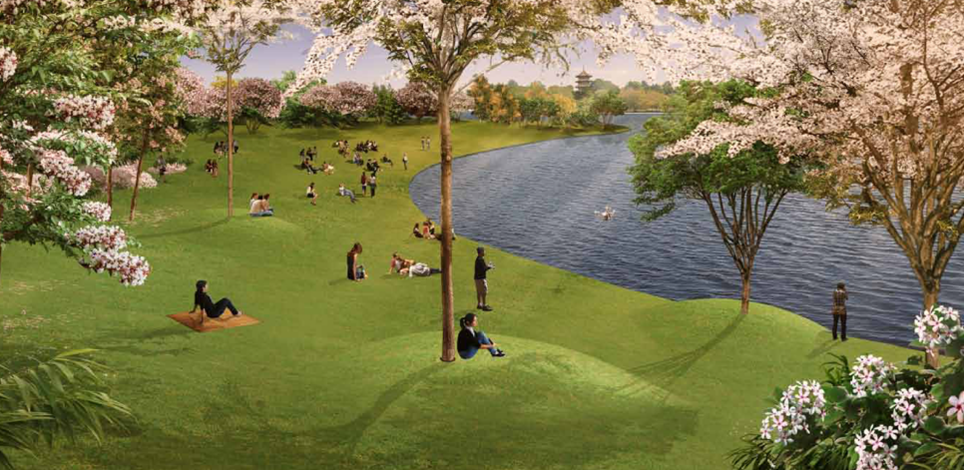 The lawn will provide a panoramic view across Jurong Lake, framed by pink flowering trees along the water's edge.
The pavilion will be surrounded by colourful bougainvilleas and house amenities.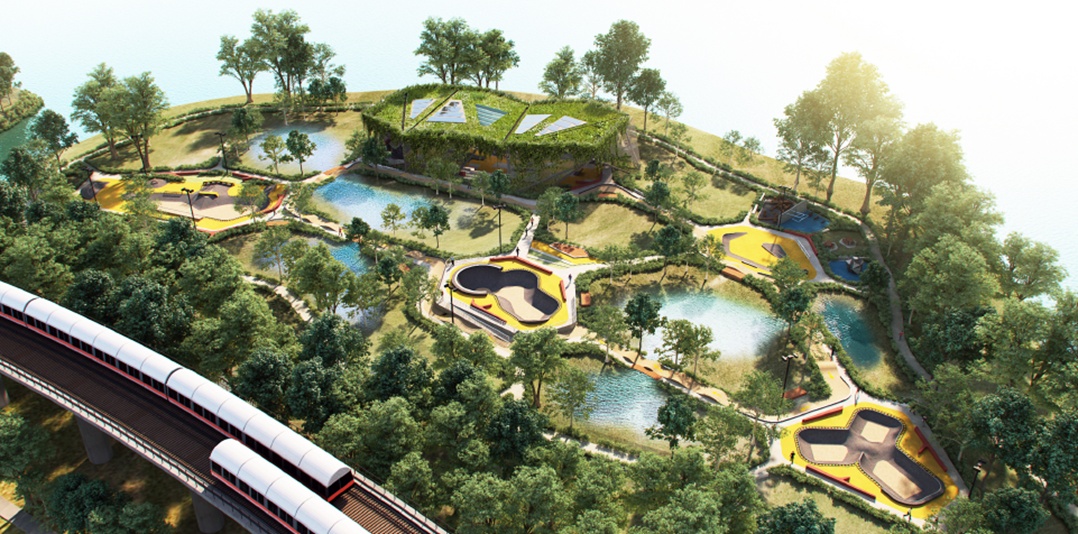 The youth Park is being developed in consultation with the community and will include skating and recreational facilities.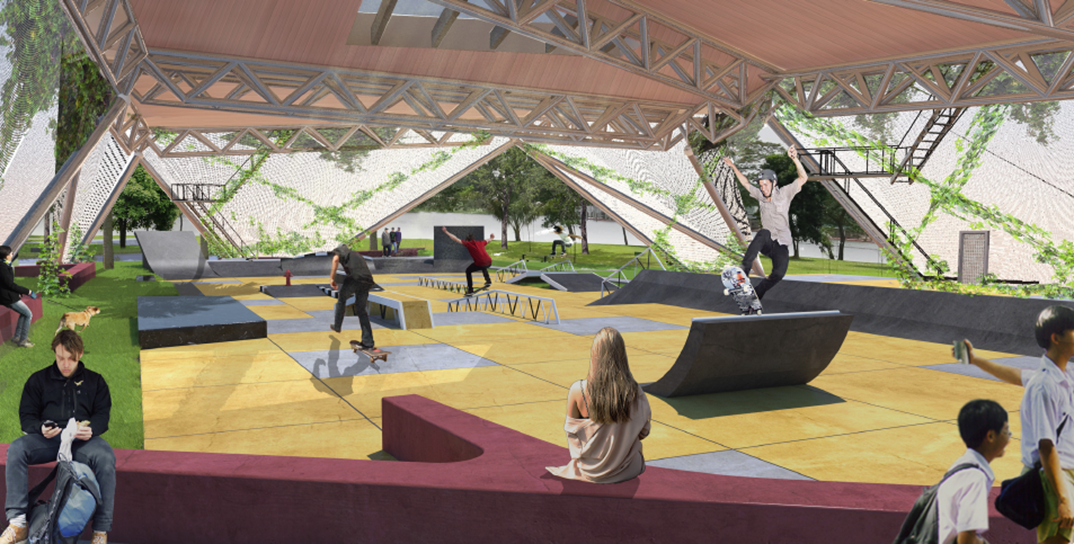 A street plaza area within the youth park features pump tracks and other elements suggested by the community.