Community Programmes at Jurong Lake Gardens, 28th September 2019
It was a happening Saturday as we rolled out our first ever lifestyle market – Bazaar In the Garden (BIG)! Held concurrent with our monthly gardening masterclass, our market had certainly brought some exuberance to the otherwise quiet Saturday morning!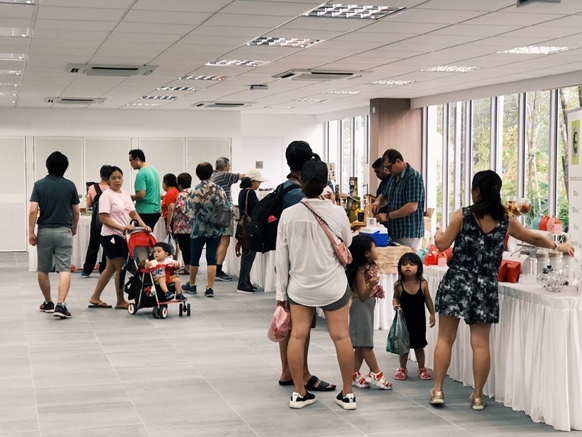 Jurong residents stopping by to check out the various stalls.
In its first edition, BIG started with a humble size of 14 vendors that followed a lifestyle theme. Vendors sold lifestyle items like organic skincare products, artisanal tea, as well as popular vegan snacks such as Poppadoms. Of course, a garden bazaar cannot go without affordable plant retailers! We had 3 plant retailers which were very popular among residents who were looking for cheap succulents, ornamental plants and edibles.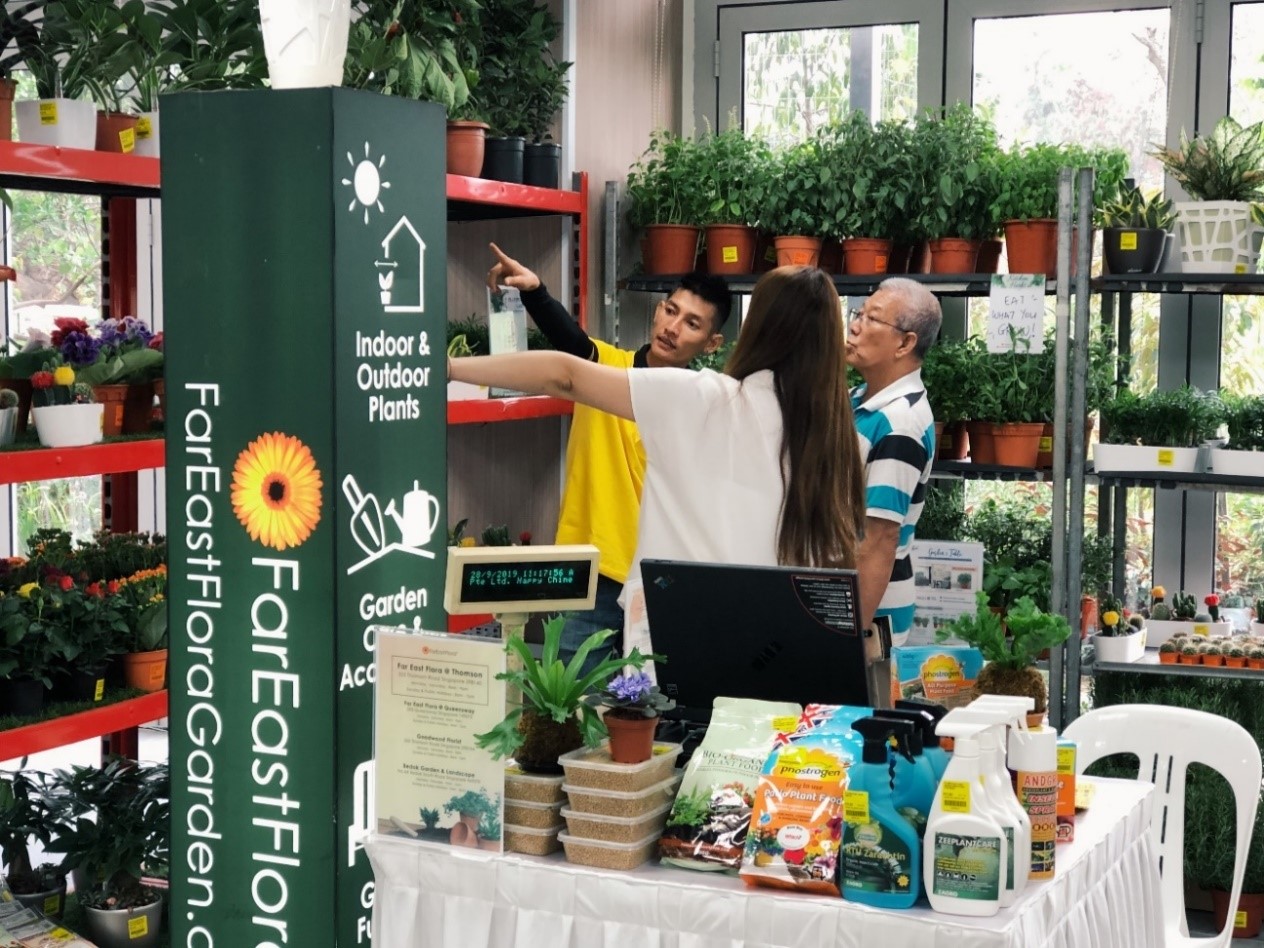 Visitors were spoilt for choice as the plant retailors provided them with a wide selection of different plants and herbs. Plant retailers were also not shy in sharing their tips and tricks in caring of plants!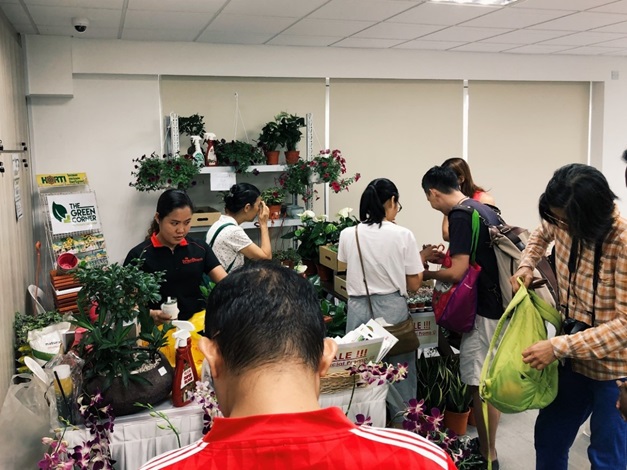 More plant purchases!
Apart from the bazaar at Mempat Hall, there was also a free and easy colouring craft session in the opposite hall for children of all ages! Parents were able to drop their kids here while they explored the bazaar. Children who were looking for a cool and relaxing place to wind down after their morning play in the gardens were able to find some respite in colouring too!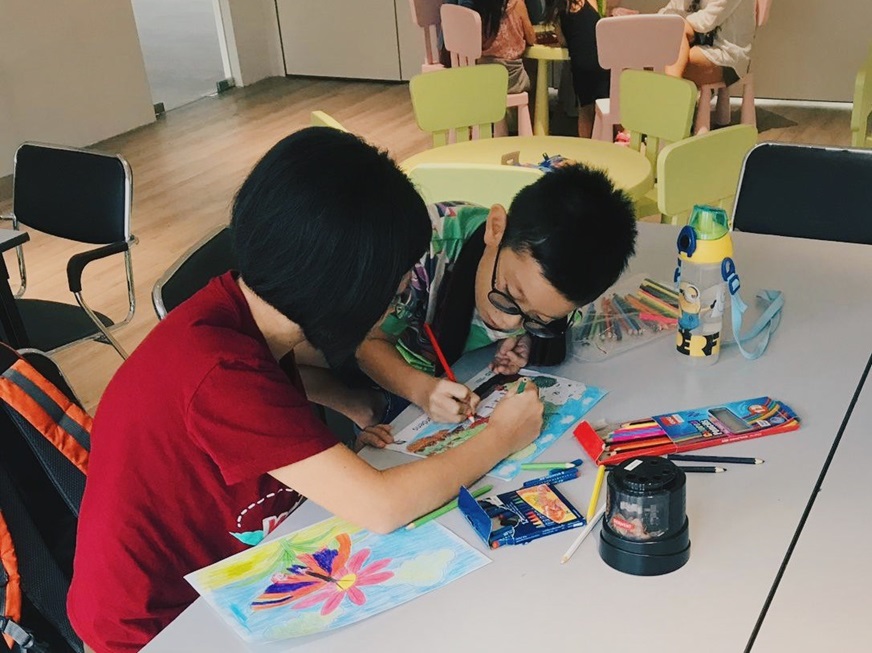 Parent and child bonding over a colouring session.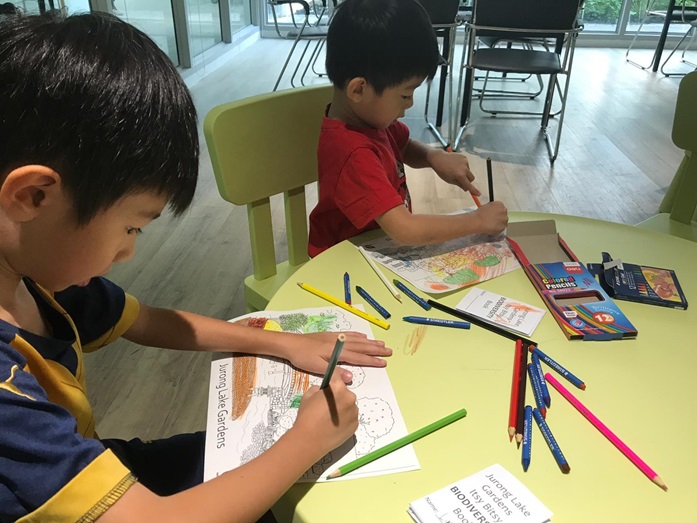 Children expressing their creativity with their interesting choice of colours!
In the morning, we had our Gardening Masterclass, which was conducted by our experienced bonsai master, Mr Foo Chee Wah, from Yuhua Bonsai & Artistic Stone Club. Mr Foo shared a lot of his own experiences and knowledge on bonsais that he had accumulated over the years. The Masterclass ended off with a real-life demonstration by himself on how he maintains and prunes his bonsai!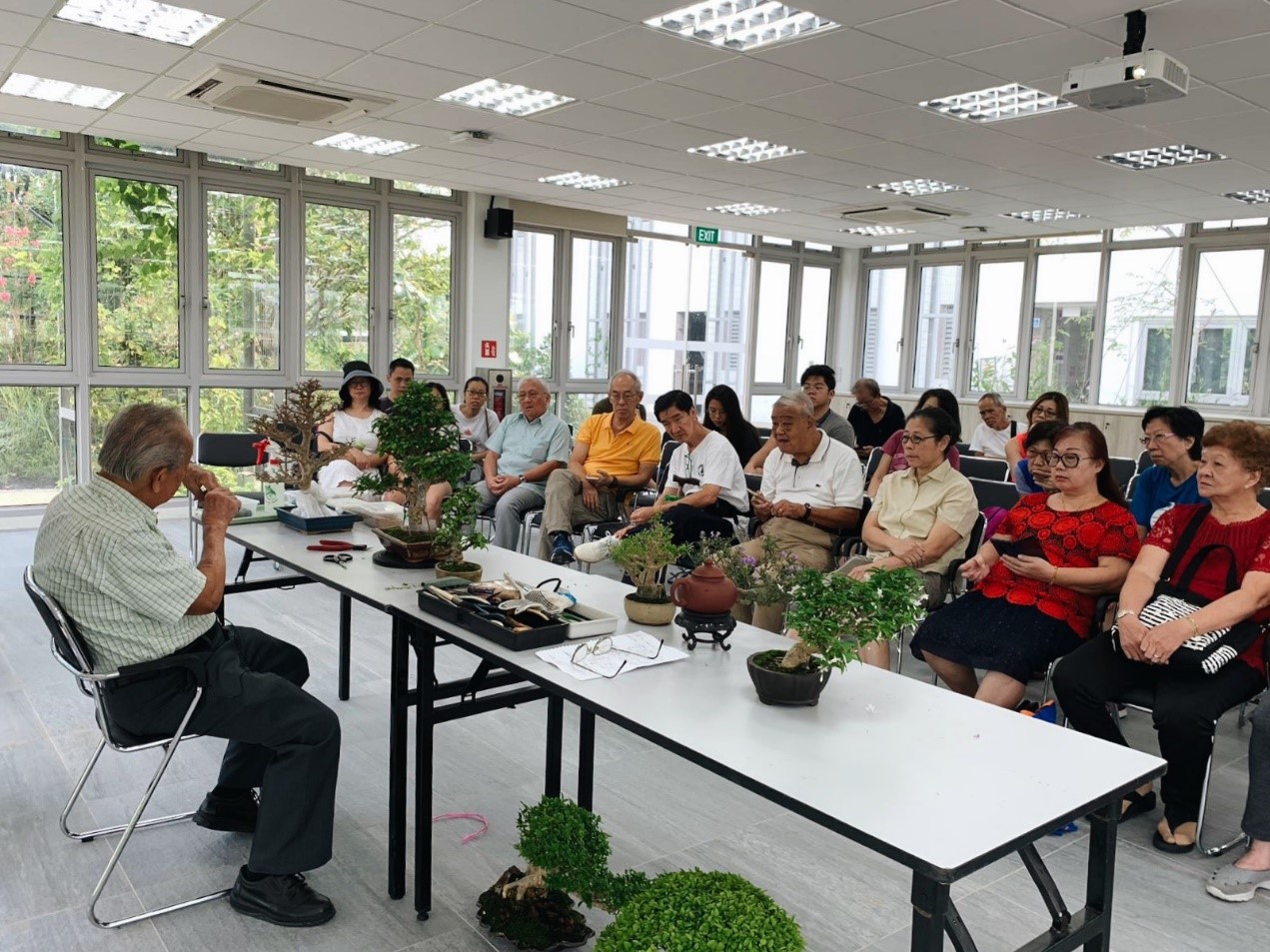 Participants listening intently to Mr Foo.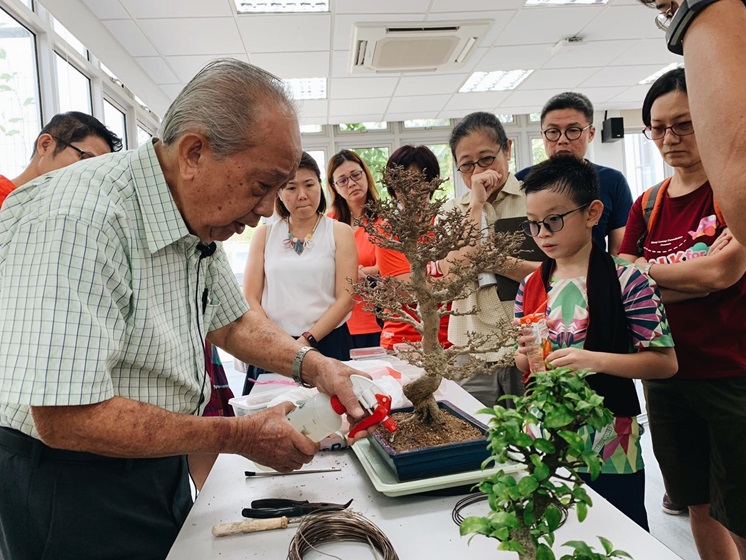 Intrigued participants gathering around Mr Foo as he showed them how he maintains his bonsai.
The next bonsai session will run as a bi-monthly series called The Art of Bonsais. Experts from Yuhua Bonsai & Artistic Stone Club will conduct them on the 4th Saturday of the month. Do keep a lookout for the opening of class sign-ups! Our upcoming session on 26th November, 11.30am will be a workshop conducted by Mr Tan Tong Kiat. Gardening Masterclass will continue on 26 October.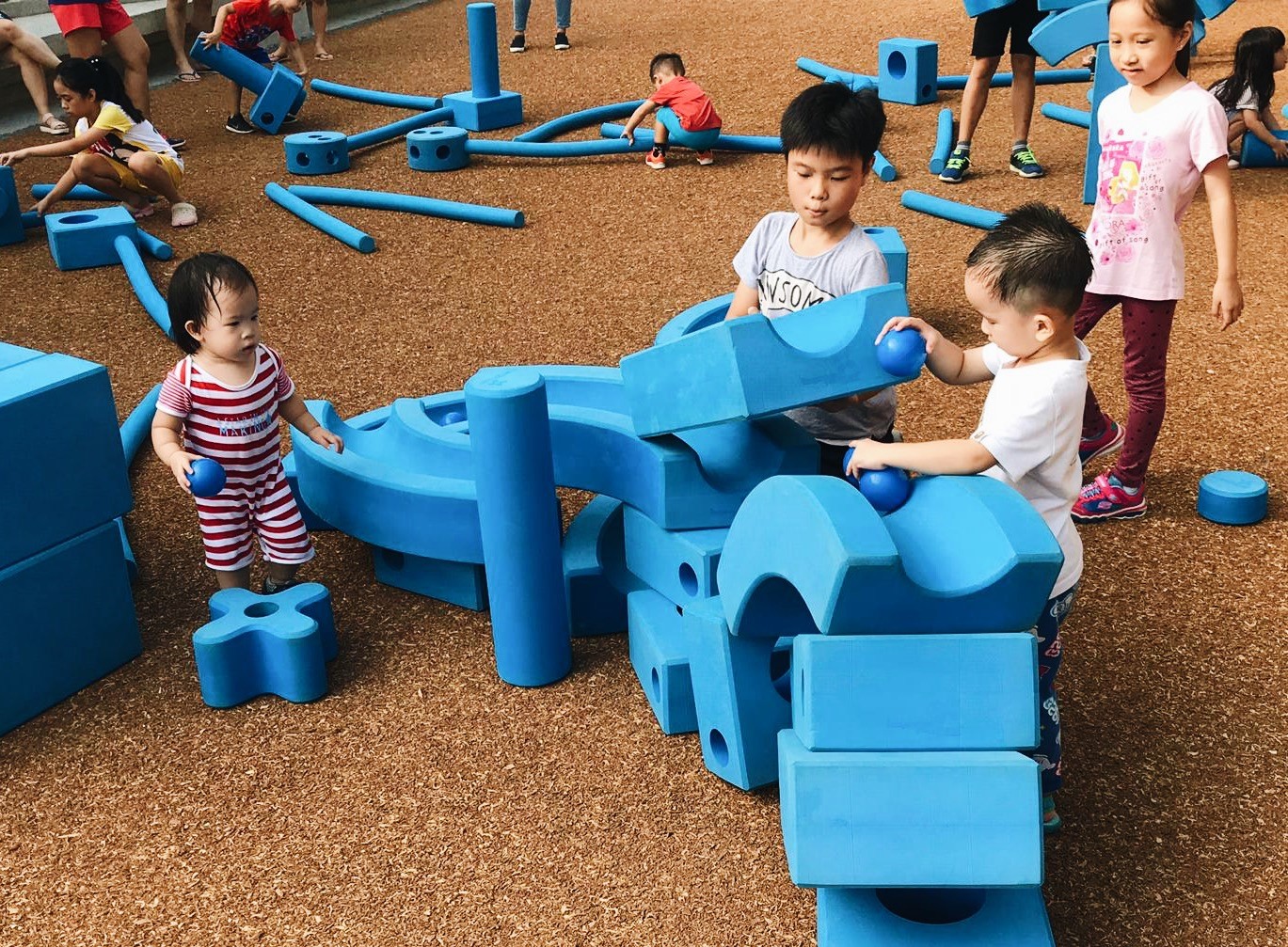 At the Play Pavilion, we had our Ant Play session for the children that is conducted every 2nd and 4th Saturday of the month. Children were able to mimic how ants build their intricate burrows as they play with big play blocks. These blocks come in different shapes and sizes, helping to stimulate the children's minds as they play around with the different pieces.
We hope that it was a fruitful day for those who visited our various programmes! For those who have not checked BIG out, the marketplace will be held on every 4th Saturday of the month. For the next session will be even bigger, with double the number of stalls next month! Mark the date in your calendars and we look forward to seeing everyone in the next BIG event!