Get Close to Nature along the Western Adventure Loop
Wondering what to do for the weekend? How about taking a walk along a 4-km portion of the Western Adventure Loop and get closer to nature? That's what we did one weekend.

We started at Hindhede Nature Park, next to Bukit Timah Nature Reserve. Here's a panoramic view of the Nature Reserve from the overhead bridge along Upper Bukit Timah Road.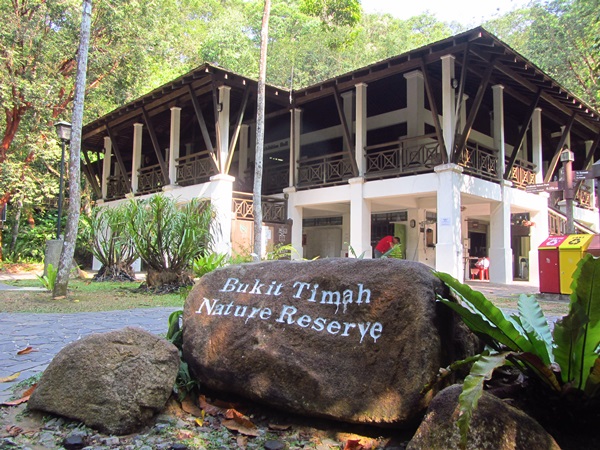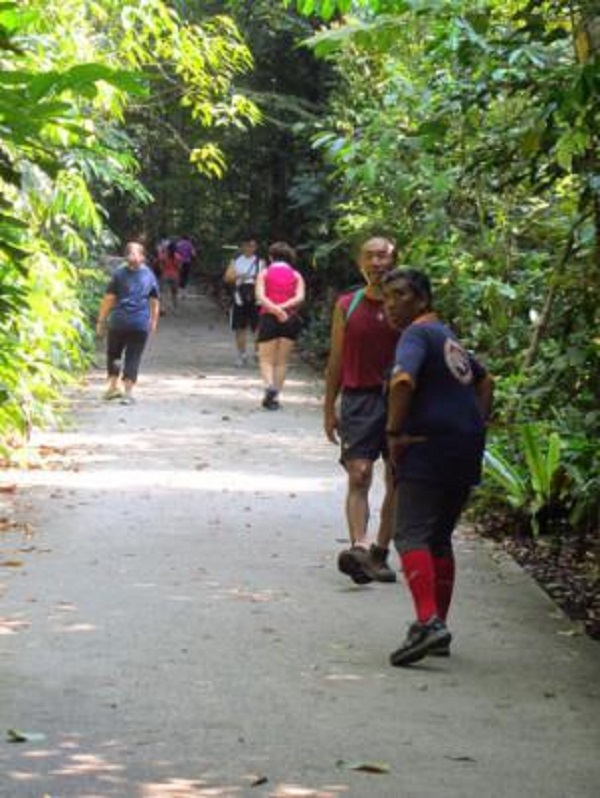 We set off from the Visitor Centre which has information on the different trails that will lead you to the summit of Singapore's tallest hill. The Centre also provides interesting historical tidbits on the Nature Reserve.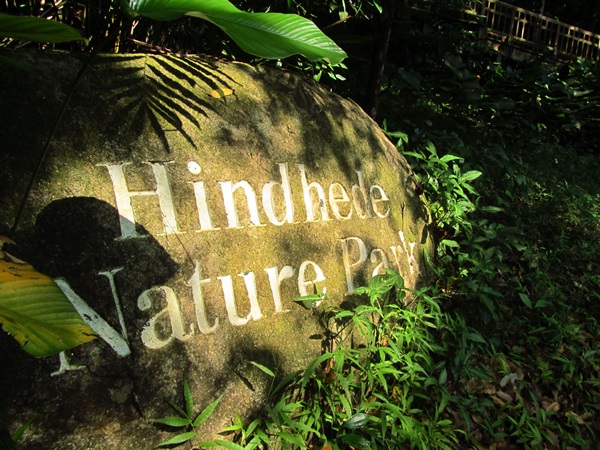 We decided the steep slopes of Bukit Timah Hill were for another day, and instead proceeded to explore Hindhede Nature Park located just left of the Visitor Centre.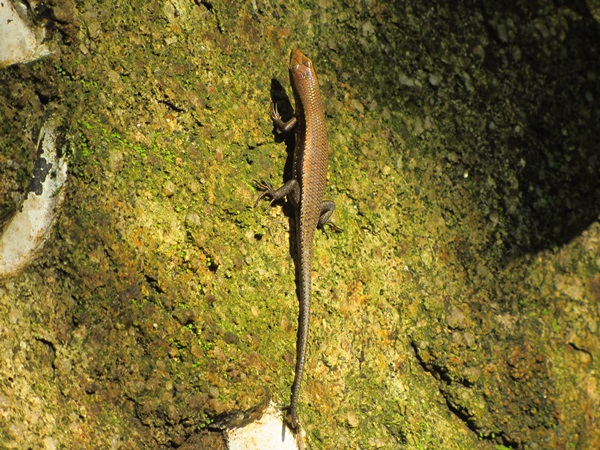 We spotted a sun skink sunning itself before it scuttled away upon seeing us approach. These small animals are commonly found among the undergrowth in forests and their colour allows them to blend into the leaf litter on the forest floor.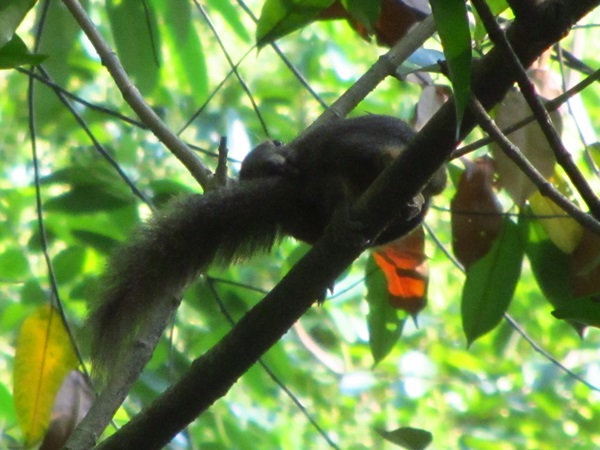 Next, we spotted a Plantain Squirrel grooming itself before starting its day. The squirrel uses its very sharp claws to comb through its fur while keeping its balance on the branch with the help of its bushy tail.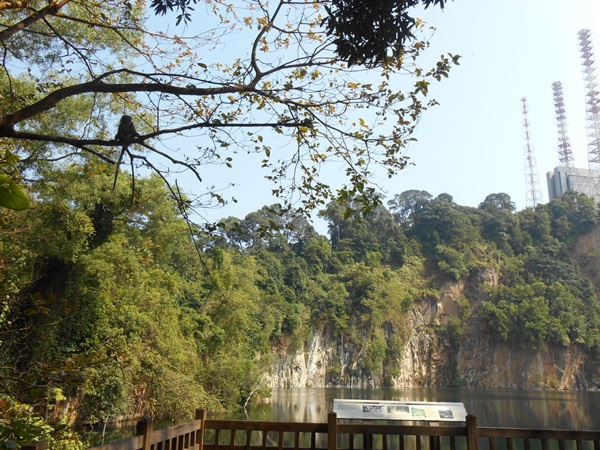 We took a breather and enjoyed the tranquillity of Hindhede Quarry. Did you spot a long-tailed furry creature in the photo? Long-tailed Macaques are a common sight in the area. Do remember to keep a distance and refrain from feeding them.
The macaques have enough food in the forest. Human food could make them sick, or cause them to venture out of their forest habitat to look for food, thus becoming a nuisance.


We then made our way down down Bukit Timah Park Connector towards Bukit Batok Nature Park where we were greeted with the sight of a Greater Racket-tailed Drongo!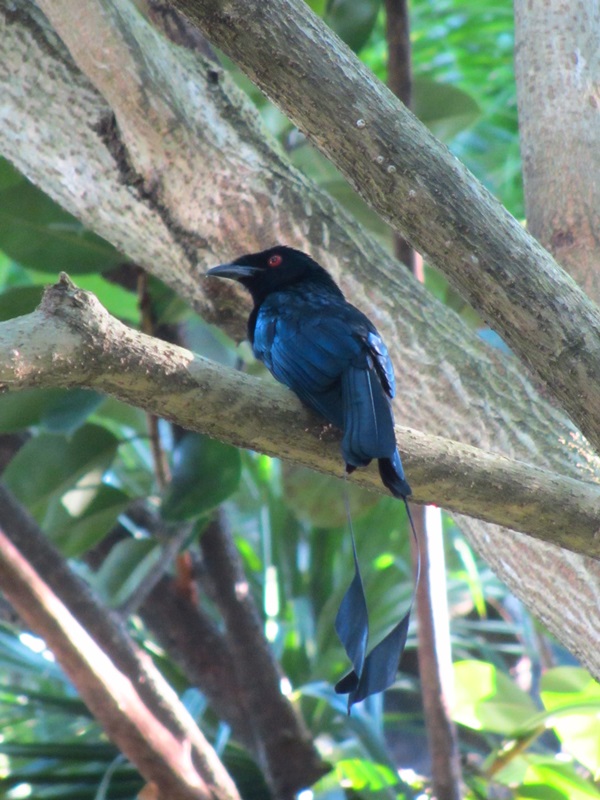 This bird with glossy black plumage is remarkable for its ability to mimic other birds' calls, so much so that it has fooled even seasoned birdwatchers.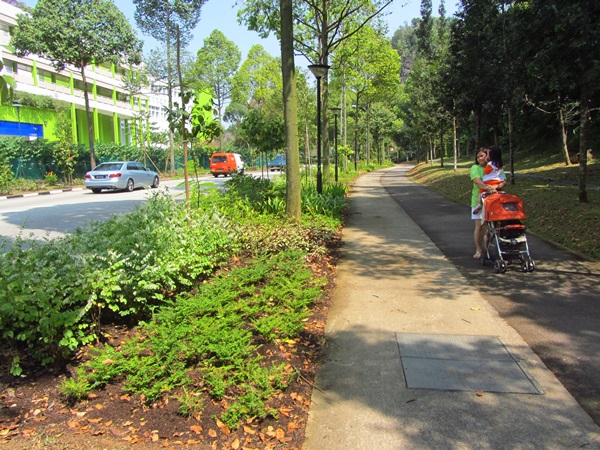 At Bukit Batok East, we passed by the beautiful plantings along Tengah Nature Way, which would be Singapore's longest Nature Way to date at 13 km when completed. Nature Ways are routes planted with specific trees and shrubs to help animals travel between two green spaces. To enhance biodiversity, a wide variety of plants are grown along these routes to attract more birds and butterflies.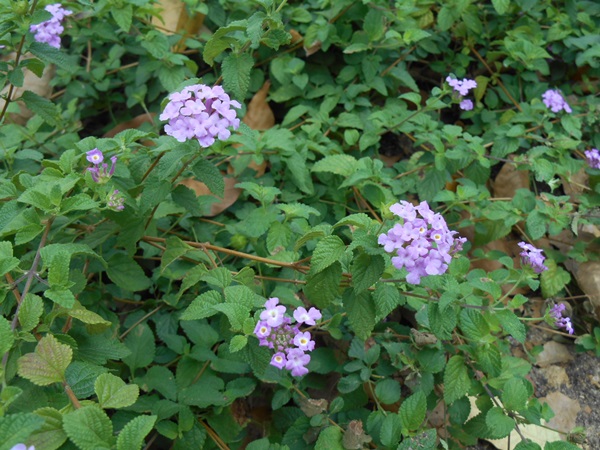 These plantings include the Lantana which has small pretty flowers that come in a wide spectrum of colours and is a nectar plant for many butterfly species.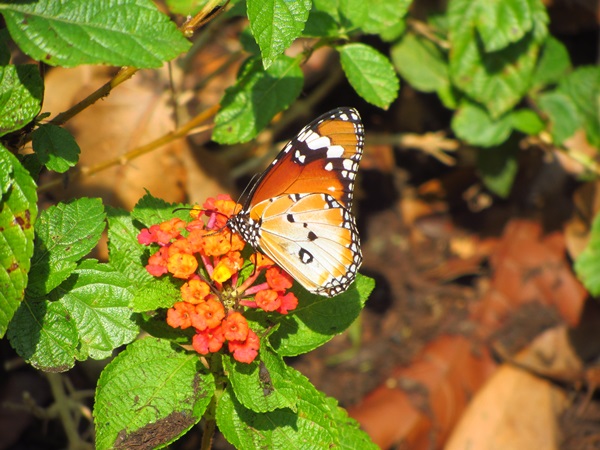 Here, a Plain Tiger butterfly is feeding on Lantana camara 'Spreading Sunset' flowers. Don't you think the colours of the butterfly match those of the flowers very well?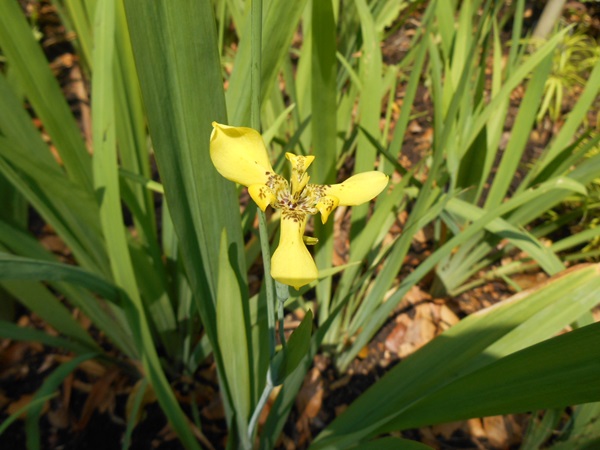 The Walking Iris is another plant found along the Nature Way. It got its interesting name from the way it propagates. After pollination, a new plantlet appears where the flower emerged. The weight of the growing plantlet causes the stalk to bend towards the ground, allowing the new plantlet to root away from its parent.

After over an hour of walking, we arrived at Bukit Batok Town Park, where we rested and soaked in the scenery of Little Guilin.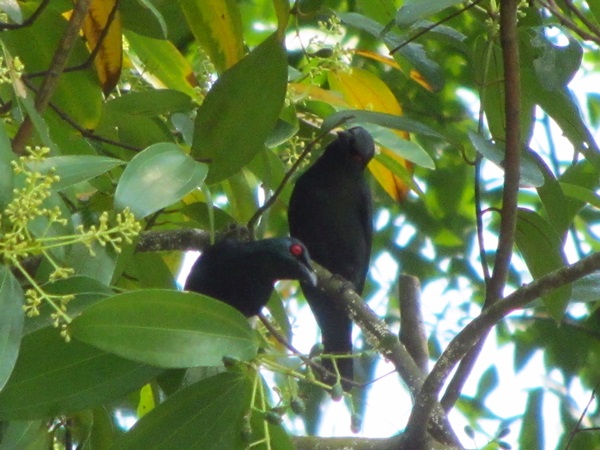 We were hoping to see eagles soaring above the granite cliffs, but instead, we settled for the antics of the playful Asian Glossy Starlings, which were hopping from branch to branch seeking fruits to dine on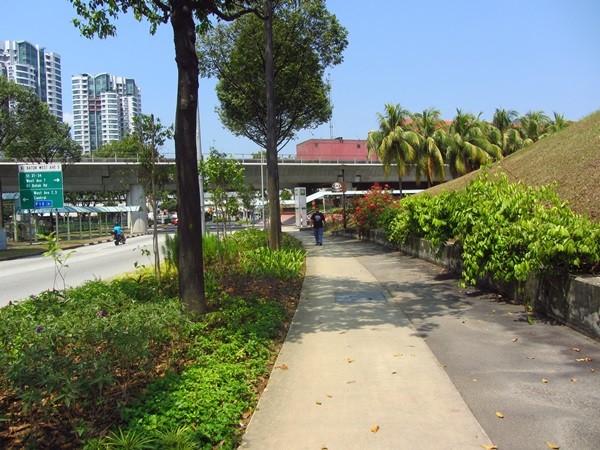 We ended our walk at Bukit Batok East Park Connector.
Bukit Gombak MRT Station is conveniently located along the park connector, making travelling to and from the park connector a breeze.
At a short 4 km, this route is suitable for people of all ages to walk or trek and enjoy the abundant flora and fauna around.
So what are you waiting for? Try it for yourself this weekend or school holiday!
Photos and text by Siti Syakirah and Lois Yong