Five 'Instagram-worthy' Parks You Should Visit
Feeling (camera) trigger happy but have no idea where to go for some photo inspiration? With over 300 parks in Singapore, you'd be spoilt for choice, as you can capture gorgeous nature panoramas, attention-grabbing architecture pictures, or simple yet memorable fun shots. We give you the lowdown on some of these great spots, and rate how 'Instagram-worthy' they are.
1. Bukit Batok Town Park
Bukit Batok Town Park is famously known as Xiao Guilin or Little Guilin due to its strong similarities to Guilin, China – a granite rock sitting within a lake. Upon stepping into the park, we felt ourselves being taken back in time to ancient China, given its rugged looks and rustic charm. This hidden gem provided picture-perfect spots at every corner we turned.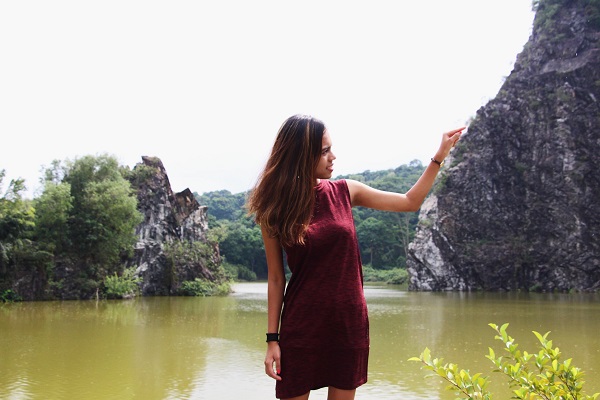 The towering rock cliffs provide a majestic backdrop to the large lake.

Located not far from the park's meeting point, these grey rocks amidst nature make for an interesting contrast with the surrounding greenery.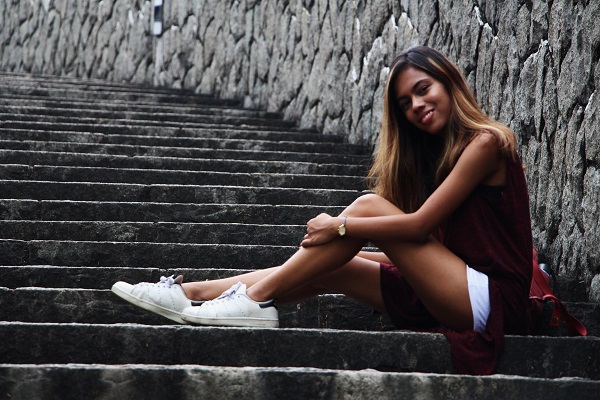 Pose with Singapore's very own 'Great Wall of China', which is found near meeting point 1.
With its beautiful, painting-like views, the park is naturally suited for landscape photography. In fact, Bukit Batok Town Park is popular with shutterbugs and wedding couples.
Aesthetics: 4.5/5
Bukit Batok Town Park is located along Bukit Batok East Avenue 5. For more information, click here.
2. Sembawang Park
Located near the sea, Sembawang Park is a tranquil park that takes you away from the hustle and bustle of the city. The park is family-friendly, with jogging pathways and barbecue pits available for use. It is also surrounded by places of historical interest such as Beaulieu House, the Sembawang jetty and the old remains of Seletar Pier.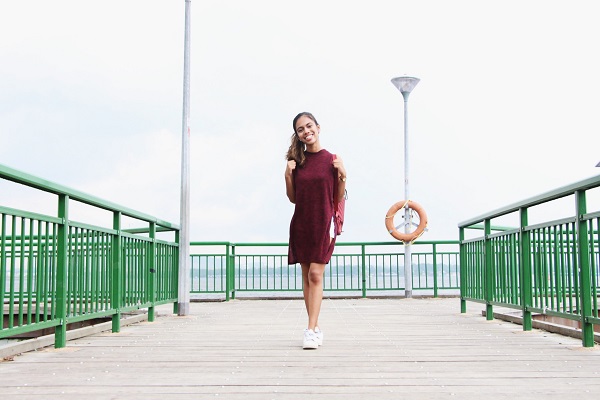 The jetty provides a stunning view of the open waters surrounding Singapore and the Johor Straits.
However, what really sets Sembawang Park apart is the battleship playground near the jetty and the barbecue pits. It is an architectural haven, great for eye-arresting geometric shots.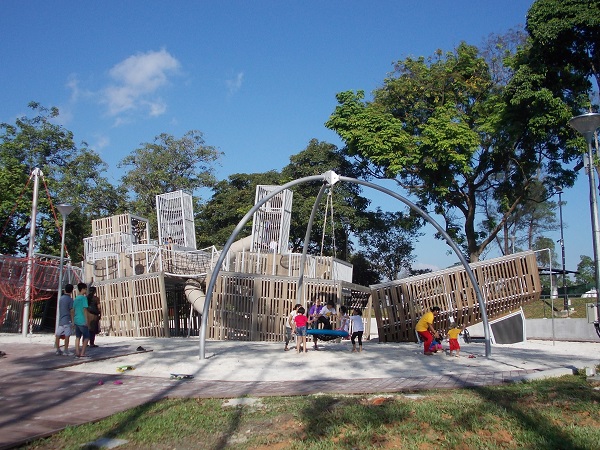 The battleship playground at Sembawang Park (Photo credit: NParks)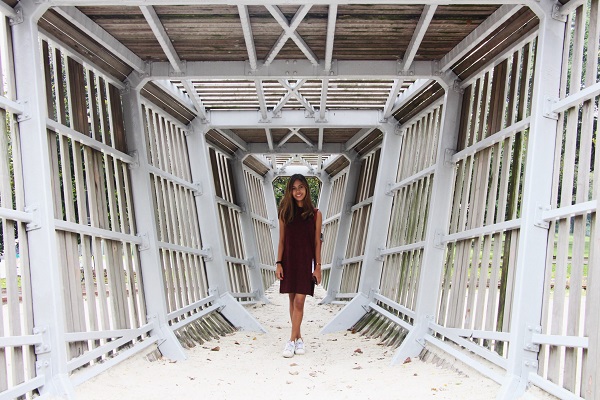 The battleship playground provides a perfect backdrop for geometric shots.
Aesthetics: 3/5
Sembawang Park is located at the end of Sembawang Road. For more information, click here.
3. Telok Blangah Hill Park
Telok Blangah Hill Park is connected to HortPark, Mount Faber and the famous Henderson Waves bridge. However, only a few know about the beauty that lies within Telok Blangah Hill Park itself – the Terrace Garden.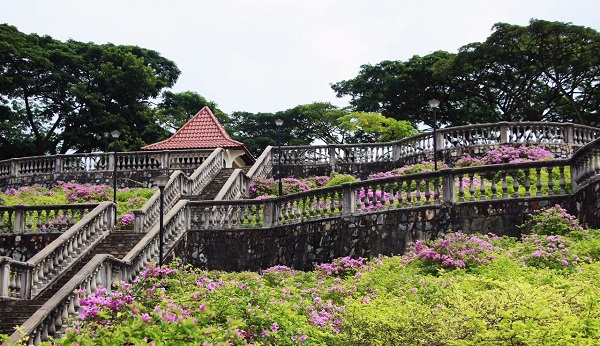 Terrace Garden in Telok Blangah Hill Park
Not only does the Terrace Garden provide a 360-degree view of Singapore, it reminds us of a huge castle's stairway – which is probably why many wedding or fashion shoots take place here. At the top, there are tables and benches for you to have a rest and enjoy the wonderful breeze.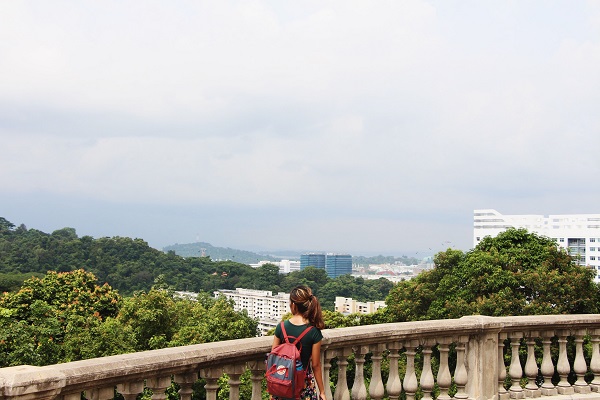 The Terrace Garden provides a breath-taking 360-degree view of Singapore.
In Telok Blangah Hill Park, you can also find a wide variety of flora. With many colourful flowers and lush trees, the park is a splendid sight to behold.

Bougainvillea bushes surround the Terrace Garden; their bright flowers remind us of Japanese sakura blossoms!
Aesthetics: 3.5/5
Telok Blangah Hill Park is located off Henderson Road. For more information, click here.
4. Toa Payoh Town Park
Developed in the seventies, Toa Payoh Town Park was informally known as a 'dating park', where courting couples would hang out back then. It was also popular with newlyweds who wanted memorable wedding snaps. With a large pavilion, landscaped pond and rustic-looking gazebos, it remains a great place for interesting photo opportunities – be it for nature, portrait and/or candid photography.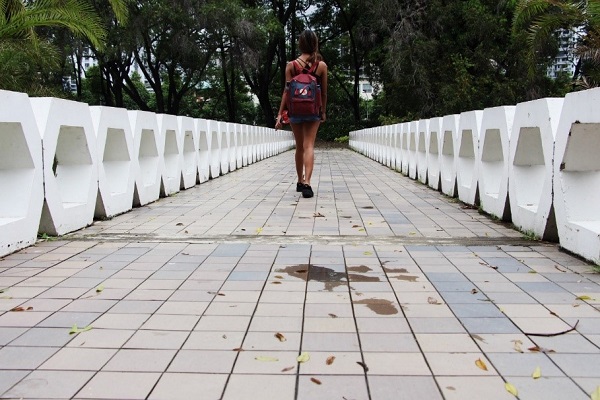 The ceramic bridge has intriguing shapes that draw the eye.

The bridge recalls a Japanese bygone era.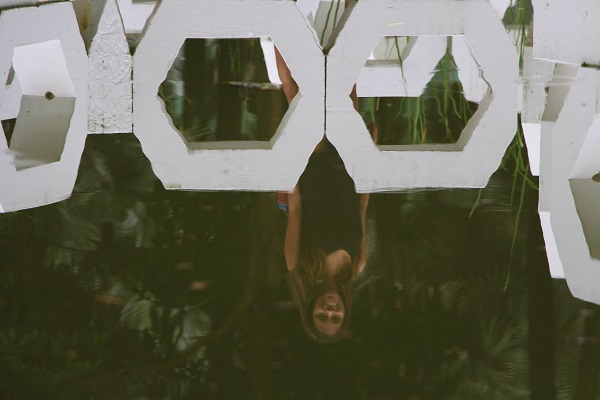 The clear water surface of the pond makes for great photos with reflections.
Aesthetics: 4/5
Toa Payoh Town Park is located opposite Toa Payoh MRT Station. For more information, click here.
5. Upper Seletar Reservoir Park
As Upper Seletar Reservoir Park is located along the Upper Seletar Reservoir which bounds the nature reserves, you can expect lovely views of the water and surrounding greenery. In fact, we were struck by how serene the place was, accompanied by the soothing sound of waves. We feel that this park is unique because of the 'Rocket Tower', which has a retro yet futuristic feel, and offers panoramic views of the area.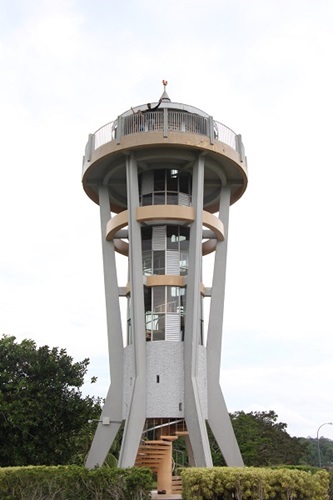 Yes, you can climb this futuristic tower, which offers a great view from above.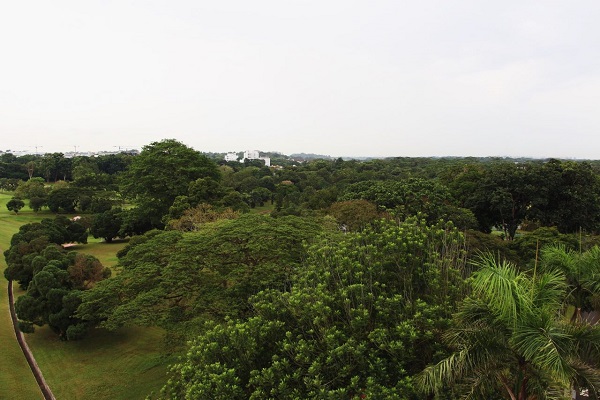 Verdant greenery, as seen from the tower
You may not know that Upper Seletar Reservoir Park has its own version of the famous 'Punggol Tree'! Not only does its silhouette resemble the other tree, the 'Seletar Tree' also overlooks the waters, which make for a different and equally beautiful backdrop.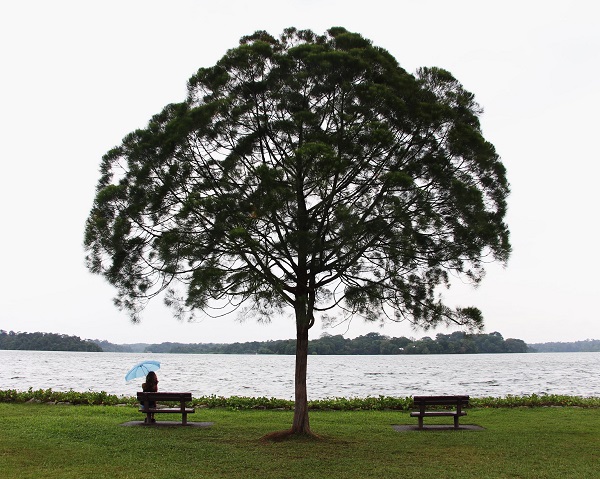 The 'Seletar Tree' is found right beside the Rocket Tower.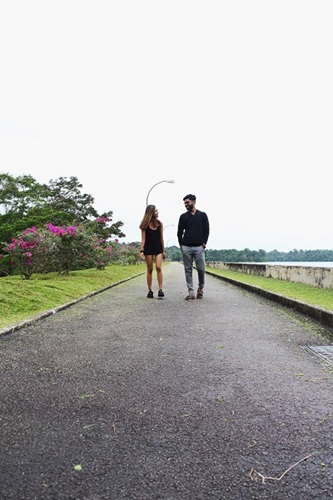 Take advantage of the long winding paths in the park for mood shots.
Our conclusion: We absolutely love this place! If you're aiming for scenic or minimalistic photography, this is your go-to place.
Aesthetics: 4.5/5
Upper Seletar Reservoir Park is located along Mandai Road Track 7. We recommend cycling or driving into the park as access to public transport is very limited and there is no taxi stands nearby. For more information, click here.
All you need a little creativity and the willingness to explore different angles, and you'd find that our green spaces are filled with unlimited photo opportunities! Most importantly, do take some time away from the daily grind, by checking out these parks and more. Share your snapshots with us using the #nparksbuzz hashtag, and look out for more beautiful photos others have taken in our parks on our Instagram account.
Text and photos by Nur Arifah Bte Rahmat and Nathalie Vattery Val