Bring Singapore's Flora and Fauna into your Home
Fill your kitchen cabinets with the Gardens Shop's latest range of items decorated in colourful, quirky floral designs. Drawing inspiration from the stunning 10 ha Learning Forest in the Singapore Botanic Gardens, this series comprises enamel mugs and tumblers, complete with matching coasters and table placemats.
The newly-launched Learning Forest enamel mug, the star item in this collection, makes for a good tea-time companion, gently reminding us to make time for a tea break to appreciate and celebrate the beauty of Mother Nature.
Home Spa series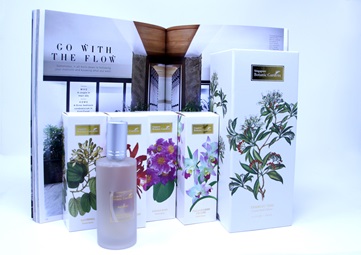 Create a relaxing ambience at home or even in the office using this exclusive range of room sprays. Available in four new scents – Bauhinia, Chocolate Drop, Indian Rose and Village Chief – they promise to breathe new life into your living and work spaces. Create your very own nature sanctuary with their calming scents.
Orchid Print Bags and Pouches
One of the Gardens Shop's most popular gift item is this series of fun and functional bags featuring Singapore's National Flower, the Vanda Miss Joaquim (Papilionanthe Miss Joaquim). A stunning plant which grows best in open, sunny locations, the Vanda Miss Joaquim was chosen as our national flower because of its vibrancy, hardiness and resilience, much like our own Singapore spirit.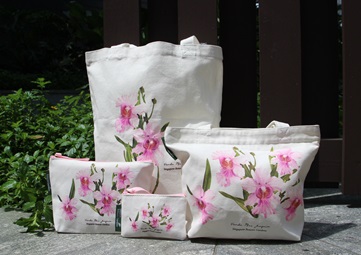 Available in other floral prints including orchids such as the Renanthera, this collection includes tote bags in varying sizes, cardholders as well as cosmetic pouches, perfect for someone who is always on the go.
With these beautiful merchandise, it is hard not to fall in love with nature! Check out the Gardens Shop the next time you are in the Singapore Botanic Gardens. You may also view these products online at https://botanicgardensshop.sg/.