Relaxing Afternoon in the Gardens
The start of the year can often be hectic, with change abound. Be sure to unwind from all this and reward yourself with a relaxing afternoon in the Singapore Botanic Gardens to rediscover Mother Nature and her many wonders.
The Gardens is home to many scenic picnic areas and a perfect place to enjoy a leisurely afternoon outdoors to reconnect with family, friends and Mother Nature. Here are some gift recommendations to complete your relaxing visit to the Gardens.
Throw Some Shade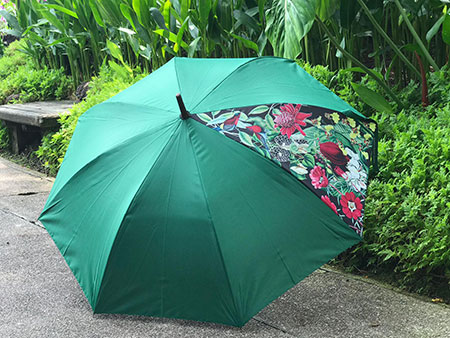 Stay protected from the elements with the Singapore Botanic Gardens-exclusively designed range of umbrellas. This is the perfect companion, whether rain or shine, for a refreshing walk around the Gardens as you are admire the beautiful flora and fauna around you.
Fan the Passion
When you are under the warm Singapore sun, do remember to stay hydrated. Help to reduce the use of one-time plastic bottles by using this tumbler – there are several water cooler stations conveniently located within the Gardens for you to refill when you feel thirsty.
In addition, keep yourself cool with a cute and handy fabric fan featuring the design of our national flower, Vanda Miss Joaquim. Most fitting as you discover the many different orchid blooms in our beautiful National Orchid Garden.
Sweet Endings

Treat yourself to some sweet treats. For that little extra boost of chocolate happiness as you explore the Gardens, snack on the tasty range of chocolates available in the Gardens Shop.
See you soon at the Singapore Botanic Gardens for a relaxing afternoon, and be sure to check out the Gardens Shop. You may also view these products online.