Community Garden Festival's To Do List
The Community Garden Festival is back for its third edition, with an exciting range of programmes for true blue gardeners, gardening novices, and those looking to grow their green thumbs.

Held from 1 to 3 November 2019 at Lakeside Garden in Jurong Lake Gardens, Singapore's first national gardens in the heartlands, the Festival will take visitors through our gardening journey over the years and promises to be full of fun and free activities for the whole family.

To help you better enjoy the event, here are seven things to check off on our Community Garden Festival's To Do List.

1. Marvel at the Size of Garden Edibles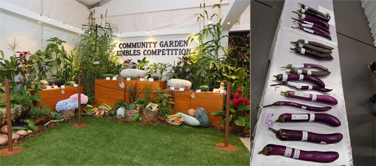 Photo credit: Jacky Loy (right)
In this time of fake news, seeing is believing! So come and marvel at the heaviest cabbage and pumpkins or the longest lady's finger and brinjal, as the deserving winners of the Community Garden Edibles Competition display their best produce.
Admire the 10 best fruits and vegetables grown with dedication by our community gardeners, and take the chance to speak with them to learn more about the growing process. You may even be able to pick up the best tips so that you can submit your own fruit or vegetable at the next competition!
Learn more about the Community Garden Edibles Competition
here
.
2. Learn what "Interiorscape" Means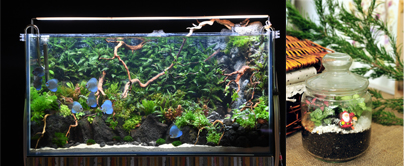 Have you heard of the term 'interiorscape'? Learn more about interior landscaping which is currently riding on the growing popularity of indoor gardening. During the Festival, we spotlight terrarium displays and aquascapes that are great for homes and indoor spaces.

Terrariums are created when plants are arranged and grown in containers and enclosed bottles. Aquascapes are underwater gardens where aquatic plants and other elements such as rocks and sand are pieced together to create submerged landscapes. Hopefully these creative and pretty displays can inspire you to explore indoor gardening regardless of the size of the living space you have.

3. Tap Technology to Grow Green Thumbs

Green thumbs may not be traditionally associated with robotic arms, but the increasing use of innovative technologies, such as smart gardening, hydroponics, grow lights and garden bed kits in gardening, is proof that these two things can work together.

Learn about the commercial applications of such technologies and how they can be incorporated into your home for novel gardening projects.

4. Pose in front of Eye-catching Garden Displays

A giant bird made from fruit? How about a Japanese-themed garden-scape? In the increasingly cluttered world of social media, you need such unique images, from the past edition of the Festival, to really help you 'up' your Instagram photographs.

While details of the eye-catching and meme-worthy community garden displays are still under wraps, they promise to take visitors on a journey to see how gardening trends have shifted since the 1960s and how our urban landscape has evolved into our City in a Garden today.

Just make sure your phone is fully charged for all the IG-worthy pictures you will get!

5. Get Ideas to Redecorate Your Home
With over 60 booths set up by community gardeners, hobbyists, start-ups, artisans and commercial growers, the Marketplace at the Festival is going to be one of the biggest gardening bazaars of the year.
And with the new year just around the corner, this is the best time, and place, to pick up ideas on how to redecorate your home. When you need a quick recharge, dig in to the yummy food and satisfying artisanal drinks before you continue on with the shopping!
6. Pick Up New Skills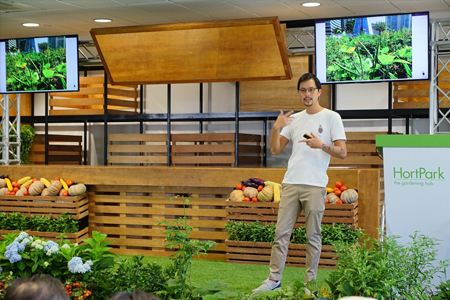 We all know the importance of lifelong learning, so why not attend a talk or workshop at the Festival to spark your interest in picking up some new skills?

From learning how to grow heliconias or orchids, or caring for your gesneriads, to using plant ingredients to create a unique mocktail, gardening experts are on hand to impart their knowledge and experience to you.

7. Inspire the Young

Gardening is not just for adults; children can also dig in and enjoy the benefits of growing plants. There will be a range of activities suitable for children to learn about plants and gardening in fun and interactive ways.

Another great way to get kids interested in greenery and outdoors is simply to let them play. Children will spend endless hours exploring the Water Play at Clusia Cove – with pools that mimic tidal patterns and water movements of coastal shores – and Forest Ramble – a 2.3-hectare nature playgarden with stations that mimic the environment of forest wildlife found in Lakeside Garden.


More Information
Community Garden Festival will be held from 1 to 3 November 2019, from 10 am to 7 pm daily, at Lakeside Garden, Jurong Lake Gardens. Admission is free. Click here for more information.

Learn how to get to Jurong Lake Gardens here.

Interested to meet like-minded individuals who are just as passionate about plants and gardening as you are? Visit our website here to learn more about our Community in Bloom initiatives, and how you can get involved with a community garden of your own!

Text compiled by Felix Siew