Five Reasons to Check Out Pets' Day Out
What's not to love about animals? We have five reasons why you should join us at Pets' Day Out, a monthly pet-centric event organised by the Animal & Veterinary Service (AVS)! Put these dates in your calendar – we promise you a "woofing" good time!
26 and 27 October 2019: Esplanade Park
6 November 2019: HortPark
21 December 2019: HortPark
1. Adopt a Pet
Thinking of getting a pet but not sure where to start? Consider adopting, instead of shopping. Say "hi" to the animals from the various animal welfare groups and chat with the volunteers to know more.

As with every big decision, there are certainly concerns we need to mull over. A successful adoption process usually takes about two months. It includes indicating your interest at the event, going through a list of questionnaire, home visit(s) and sometimes, a trial stay period with the animal. There is a fee for adoption that helps covers critical components such a basic health check, micro-chipping, vaccination and sterilisation.

2. Interact with Animals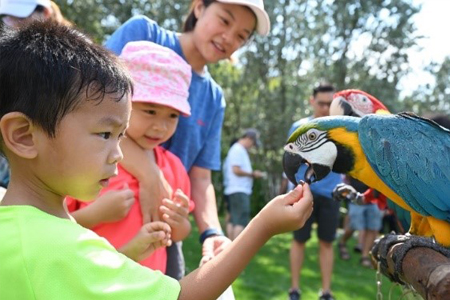 Hands up if you have trouble keeping your hands to yourself whenever you meet an animal! Get up close and personal with the animals for adoption from the animal welfare groups. There are also colourful parrots (from bird interest group BirdCraze) who will be happy to snuggle up to you in exchange for a small treat. Remember to snap that precious IG-worthy shot!

3. Free Pet Health Check and Micro-chipping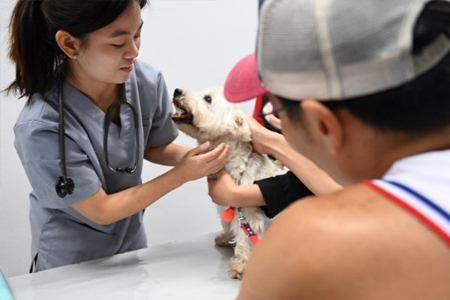 One of the best things you can do for your pet is to keep it safe and healthy. Regular health checks are like report cards shedding light on your pet's health. On keeping your pet safe, a micro-chip is a small but mighty chip. With a unique 15-digit number, a found pet (that is registered) has a higher chance of being reunited with its owner.

At Pets' Day Out, you can have your furry friends checked and/or micro-chipped* by our AVS veterinarians,

*Prior registration is required for the free pet health check and micro-chipping sessions. Please register via www.bit.ly/avsfphcpdo. Hurry before slots run out!

4. Shop for Pets and Yourself
Be spoilt for choice with the wide range of pet-related retail options! How about getting a snazzy new accessory for your pet, or get fancy with custom-made ones? Refresh your pet grooming tools and stock up on wholesome, organic and delicious pet food and treats. You can also take "pawsome" portraits of you and your pet or treat it to mouth-watering pet-friendly ice cream to beat the heat!

Feeling hungry? Fill your bellies with our yummy food choices, ranging from nibbles to light meals. Don't forget to show your support for the animal welfare groups' fundraising efforts; drop by their booths and buy something or make a small donation to help their cause.

5. Join in Pet-friendly Activities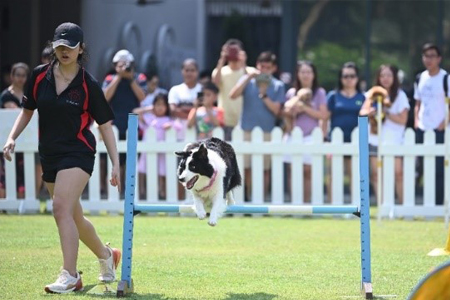 Don't FOMO! Come take part in and enjoy the host of workshops and talks on pet health, behaviour, grooming and more. Dog owners can try out the dog agility course with exciting demonstrations that are sure to entertain you.

After Pets Day Out, you can also check out five pet-friendly places in our parks and green spaces you can visit with your animal companion, here.
Text by Elaine Pang