Correcting Fearful Behaviour in Pets
Is your pet showing fearful behaviour? Help your pet by trying a method known as desensitisation and counter-conditioning (DSCC).

Desensitisation refers to the gradual process of exposing your animal to a stressor, beginning at a very low intensity. Counter-conditioning, on the other hand, involves changing your animal's negative perception towards the stressor to a positive one by pairing the exposure of the stressor with a strong positive reinforcer.


While desensitisation and counter-conditioning are two separate techniques, combining them can create an even more powerful treatment plan to help effect behaviour change in your companion animal.

How It Works

Desensitisation and counter-conditioning, otherwise known as DSCC, is a method often used by animal behaviour professionals. Hence, do consult a qualified behaviourist first before trying it. This is to prevent any adverse counter-productive behaviour changes in your pet.

To make it work, you have to first create a highly controlled situation where you can artificially adjust the intensity of the stressor in a safe and conducive environment.

As all pets are different, a good understanding of both your pet's fearful behaviour and the proper way of using this technique has to come hand in hand for a customised treatment that can be effective.


Outside of this treatment, do ensure that your pet is not exposed to situations that trigger fear, as DSCC will become inefficient in modifying your pet's behaviour. For example, while trying DSCC to change your dog's aggressive behaviour towards other dogs, continuing to take your animal out regularly to meet other dogs outside the DSCC sessions could render the sessions much less effective as the dog is allowed to practice the aggressive behaviour.

Patience and Time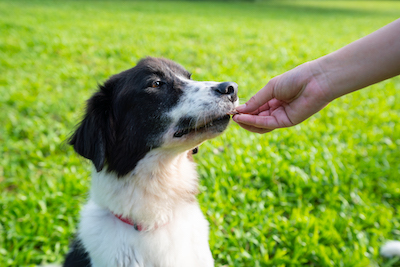 DSCC takes time for the effects to be seen so make sure you give your pet some time to adapt.


As its owner, it is important to pay special attention to your animal's response and monitor its stress levels. While you might be eager to change its behaviour towards different stressors, too much too fast can affect your pet adversely and have an overall negative effect on its welfare.

An animal behaviourist is best positioned to advise when your pet is at its stress threshold. The expert can help you gauge your animal's stress level and ensure that while working to change its behaviour, it is never pushed too far.

Too much stress on your animal could make it further sensitised to the stressor or result in your pet reacting aggressively in serious cases!

Changing a behavioural problem not only takes time, but also a lot of persistence and effort. In some cases, certain problems may never be resolved completely but can still be managed and improved over time with appropriate interventions.

Regardless of how severe your pet's behaviour issue is, to get the most effective results, do seek help from a qualified animal behaviour professional with the skills and education to conduct DSCC in a safe and appropriate manner.

For More Pet Information
To learn more about the ins and outs of responsible pet ownership and animal welfare, follow @AnimalBuzzSG or visit the Animal & Veterinary Service webpage here.

Thinking about getting a pet? Here are five key considerations before you bring one into your home.

A happy pet is a healthy pet. Find out how vaccination is essential to animal health, preventing diseases that are transmissible to humans and improving overall public health.

Capture your pet's day-to-day actions like a pro. Learn how to photograph your animal companion like a pro.

Want to know more about your pet's behaviour and what your pet might be trying to tell you, read this. And bust some myths about some commonly misread pet behaviour here to get a better understanding of what your companion animal is actually thinking!

Visit NParksSG, our refreshed YouTube Channel that serves as a one-stop repository for close to 300 video resources. It also provides you a platform for existing and future digital outreach including DIY gardening and related crafts, virtual tours of our green spaces, and livestream events.


If you like what you read, follow us on Facebook, Instagram, Telegram and YouTube to get the latest updates.
Text by Chong Qi Ai


About the writer
Chong Qi Ai is a manager with the Animal & Veterinary Service. She has a Masters degree in Applied Animal Behaviour and Welfare and a Bachelor's degree in Zoology. As an animal behaviourist, she studies how animals interact with each other and their environments, applying this to her work with the goal of improving the welfare of animals in her care. A typical day at work involves socialising, training and rehabilitating animals. She is also responsible for developing new programmes, initiatives and policies to improve animal lives and help them integrate better into communities.