A Slice of History With Your Meal, Sir?
You'd be forgiven for thinking you'd stepped back in time when you first set foot in Beaulieu House.The large-panelled windows, high ceilings, and black-and-white exterior exude a certain rustic charm that is reminiscent of its rich history.
Built about a hundred years ago, this hilltop colonial bungalow at Sembawang Park was used by the British navy to house its officers. It is said that the navy's Chief of Staff used to descend its steps and make his way to the jetty, to receive salutes from the crew of passing ships.
Today, Beaulieu House is a beautiful restaurant, serving up Chinese seafood, western cuisine, barbeque sets and steamboat meals. Diners who are fortunate enough to discover this hidden gem, will be rewarded with a magnificent seaview, stretching all the way to the Johor coastline.
The food does not disappoint either. We ordered the chef's recommendations, which arrived at our table piping hot. The braised pork knuckle with oyster sauce was the highlight of our meal. It was mouth-watering and incredibly tender, with a layer of fat that simply melted in our mouths. Sinful, but well worth the calories!
The deep-fried soft shell crab was another favourite. It was light and crisp, without being overfried. The sweet and crunchy cereal bits, sprinkled liberally over the dish, were a great accompaniment. On a lighter note, the wheatgrass beancurd was smooth and very tasty. We learnt from Daniel, the restaurant's F&B executive, that the beancurd was handmade with spinach and wheatgrass, which explains its unique green tinge. The broccoli and shimeji mushrooms on the side added a healthy balance. I'm not usually fond of beancurd, but I certainly wolfed down this one.
We rounded off our satisfying dinner with a warm chocolate tart. Served with vanilla ice cream, this is another favourite among regular customers. Dark chocolate oozed out of the molten tart, and the cold ice cream complemented the warm dessert perfectly. What a sweet end to a lovely meal!
Beaulieu House is a popular dining spot for families, with some even travelling from the eastern end of the island, to savour their sumptuous meals and take in the scenic views. The restaurant is also ideal for weddings, with its lush green lawns and tranquil surroundings. There's air-conditioned seating within the restaurant, but those who want to enjoy the ocean breeze can choose to dine outdoors. Either way, you're guaranteed a wonderful dining experience – attentive service and exceptional food, topped with a slice of history.
Beaulieu House is at 117 Beaulieu Road, within Sembawang Park. Opening hours: 11am-2.30pm and 6pm-11pm daily (open throughout the day on Sundays).
For more information, call 6257 9234, email enquiries@beaulieuhouse.com.sg or visit www.beaulieuhouse.com.sg
Keen to sample the unique cuisine at Beaulieu House? Take part in our contest for your chance to win Beaulieu House dining vouchers!
By Melanie Wee

The wheatgrass beancurd tastes every bit as good as it looks. Warm chocolate tart with vanilla ice cream – a perfect way to end the meal.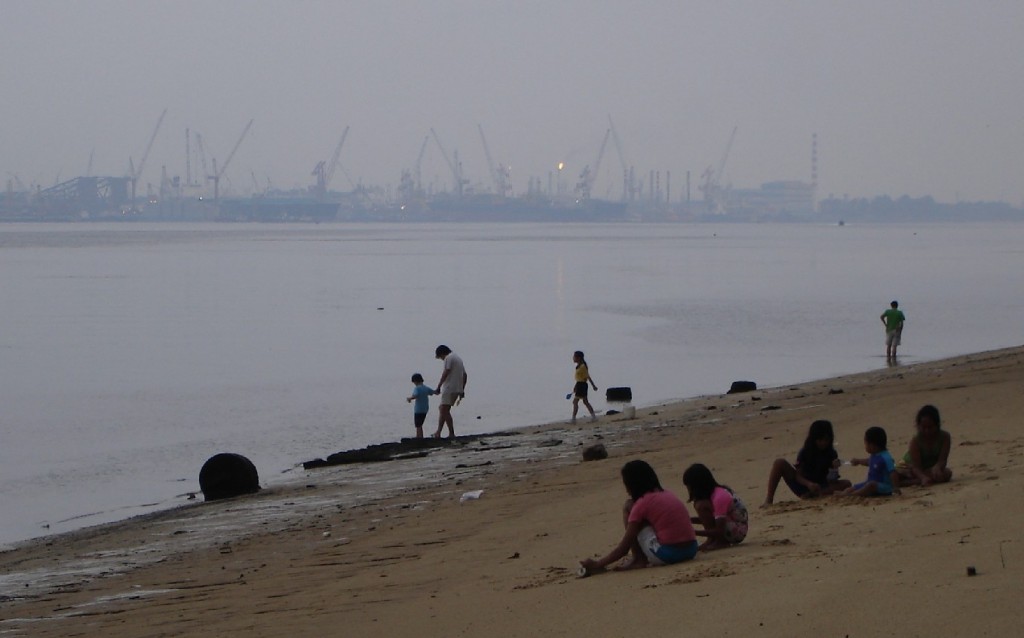 Sembawang Park, with a view of Johor on the horizon. [to replace with pic of Beaulieu House]