Seafood Special: New Eats In the East!
Foodies in Singapore have historically associated East Coast Park with seafood. For over two decades, the East Coast Seafood Centre has housed some of the biggest names in the local dining scene.
Today, many fans of Chinese-style seafood still consider this a definitive go-to venue for chilli crab and black pepper crab. But what if you're looking for something different?
If it's novelty that you're seeking, check out the Seafood Centre's newest tenants, which have introduced various new dining experiences since the centre's recent revamp. Here's our take on the three new kids on the block.
Tawandang Microbrewery @ East Coast
Already famous for its freshly-brewed German beers, this Thai microbrewery has taken on the challenge of spicing up Singapore's seafood scene.
Its signature curry crab is deep-fried, then covered in curry gravy. Many other items are also served up with a Thai twist on a familiar dish. The Grilled Seabass comes wrapped in a banana leaf, served with 'seafood sauce' that sizzles up the whole affair with a shot of spicy flavour. And if it's fresh prawns that you're after, you can find them bobbing in a pot of hot and sour Tom Yum soup.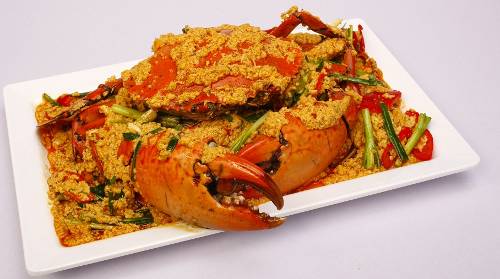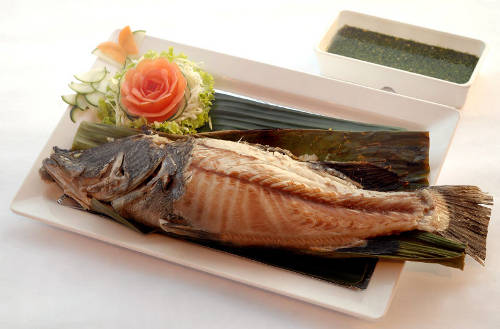 Since this is a Thai-German fusion restaurant, you will also find favourites like German sausages and pork knuckle on the menu. With a side of spicy sauce, of course.
Crystal Jade Seafood BBQ
As the 'BBQ' in its name suggests, this restaurant offers a variety of grilled dishes, along with unique Hong Kong-style seafood dishes.
Its specialty dish is the 'Sauteed Crab with Crispy Crust, Black Bean, Cut Chilli & Minced Garlic', which is nearly impossible to find outside Hong Kong. Also known as the Bowrington Bridge Crab, this crab comes covered in spicy, garlicky crumbs. Your crustacean will pack a mighty punch, thanks to the many different spices that go into its preparation.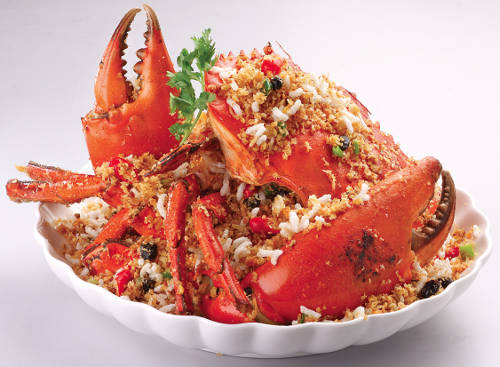 The Bowrington Bridge Crab comes generously coated in savoury crumbs.
If you aren't in the mood for seafood, we recommend the 'Sham Tseng Charcoal Roasted Duck', another Hong Kong favourite. The light and crispy skin is a delectable contrast to the mouth-wateringly juicy meat underneath.
Seafood Kitchen
If you are a traditionalist at heart, you will find old favourites served up in all their richness of flavour at the Seafood Kitchen. This 煮炒 ('zhi char') restaurant is well-known to foodies in the East, who will recognise it from its flagship branch at Elias Road.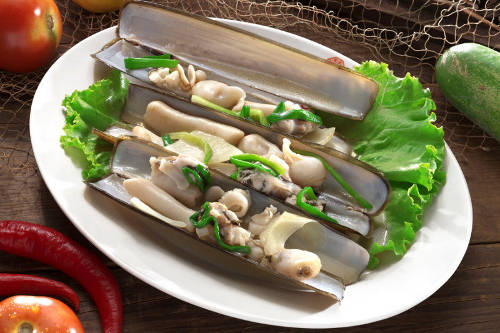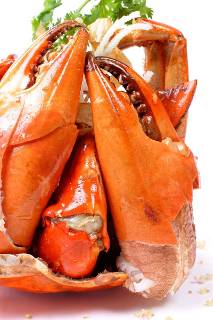 The restaurant's extensive menu includes multiple preparations of crab. Favourites like chilli crab and black pepper crab are available, but Seafood Kitchen's most unique offering is the 'Wu Jia Pi' crab, cooked with Chinese sweet wine and herbs. Shellfish lovers – the bamboo clams are a must-try. You can have them steamed with garlic, or with the chef's special sauce, accompanied by violet flowers.
With such a spread of new and old favourites to enjoy, you'll be spoiled for choice the next time you set out to East Coast Park for a sumptuous seafood meal!
The East Coast Seafood Centre is located near Car Park E1 at East Coast Park.
For enquiries, please contact the restaurants:
Tawandang Microbrewery @ East Coast
Tel: 6243 2291
Address: Blk 1204 East Coast Parkway #01-06
Crystal Jade Seafood BBQ
Tel: 6448 3622
Address: Blk 1202 East Coast Parkway #01-01
Seafood Kitchen
Tel: 6448 3068
Address: Blk 1202 East Coast Parkway #01-03
Excited to sample these yummy dishes? Take part in our contest for your chance at winning 11 dining offers from these three restaurants at the East Coast Seafood Centre!