Labrador: Where History and Beauty Meet
I turned off into Labrador Villa Road - a rather deserted lane - and was immediately drawn to the calm quiet of an early, cool Saturday morning.
With the help of NParks' DIY Guide to Labrador Nature Reserve Walking Trail, I navigated myself back in time to the late 19th century. At Fort Pasir Panjang, I stumbled upon a 'treasure chest', an area filled with precious maritime and historical relics.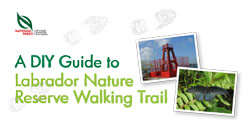 Planning a visit to Labrador Nature Reserve? Download and print this handy DIY guide, which provides detailed information and estimated walking times for each section of the walking route.
The guide shows also where to find attractions including flora and fauna, geography, history and architecture.
You can also consult the guide for useful info about car parks, bus services, toilets, wheelchair and pram-friendly sections.
Download the DIY Guide to Labrador Nature Reserve here.
Against the backdrop of Long Ya Men, or the Dragon's Teeth Gate - a symbolic rocky outcrop commemorating Admiral Zheng He's exploratory travels to our shores - anglers prepared their fishing baits.
Tall sturdy trees, purple flowers and insects abuzz, attested to the surroundings' rich biodiversity. As the path wound from the water gates of Keppel Harbour into the forest, the flavour of history thickened. A deep yet incongruous sense of peace settled upon grounds where, thankfully, battles are no longer fought, enemies no longer sought and guns have ceased fire.
I found myself in a curiously silent, timeless space. Spider webs spun around rusty iron gates, underground bunkers and gun batteries. I pricked up my ears; closed my eyes. I could almost hear the unbearable sounds of explosions, and see the red of blood stains hidden behind the mossy green parapet walls. The brown stone ruins were reminiscent of an old, torn portrait, and the pebbles under my feet felt like armour-piercing shells in disarray.
I thought to myself: wouldn't our school children enjoy history lessons taught in this magnificent open-air museum? And cherish the chance to embark on a personal journey, in silent honour of soldiers and civilians who had sacrificed their lives to defend this land?
From the height of an observation deck overlooking a T-shaped jetty, it was apparent how difficult it must have been to transport ammunition supplies that arrived by sea, uphill to the gun emplacements.
As my feet shuffled over dried leaves and snapped a twig, a startled black snake, barely inches away from me, slithered away in a flash. It left me wondering: who had scared whom?
Along the coastal promenade, waves lapped up against eroding coastal cliffs which once acted as natural defence walls. Squirrels skipped about endearingly on tree branches, to the sounds of the music from the sea.
In this beautiful place, infused with mysterious stirring sounds and smells of the past, many of today's activities continue to take place. Artists, anglers, joggers, cyclists, families and friends enjoyed the green space in various ways, either in solitude or groups.
Labrador Nature Reserve, with its enriching whiffs of history, heritage and lush beauty, gave me an experience to remember. Will you visit and take home some of its memories, too?
By Lee Seow Ser
Photos by Lee Seow Ser and James Tan
The writer is an NParks volunteer. If you are interested in volunteering, visit this page for more information on how you can help to make Singapore our garden.

An angler casts off leisurely from the jetty, enjoying the fishing opportunities in the calm harbour.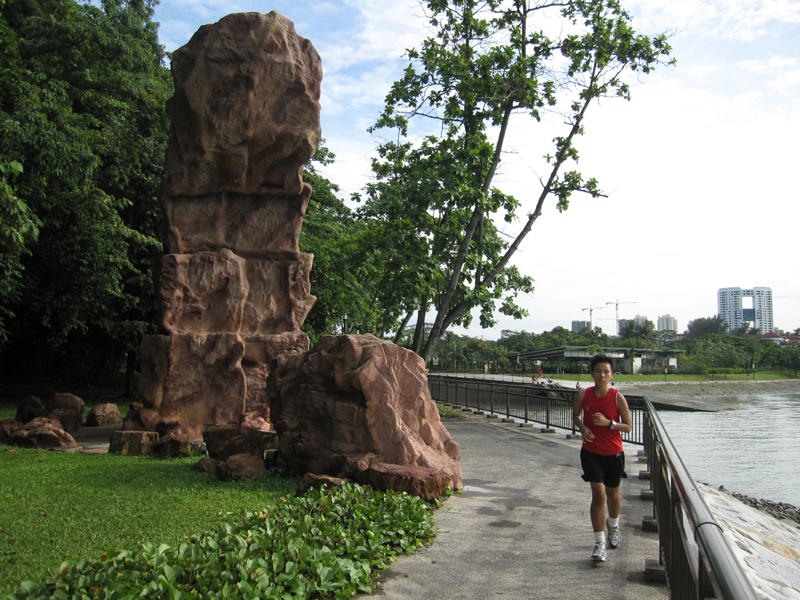 Labrador Nature Reserve has lots of opportunities to exercise while enjoying the great outdoors.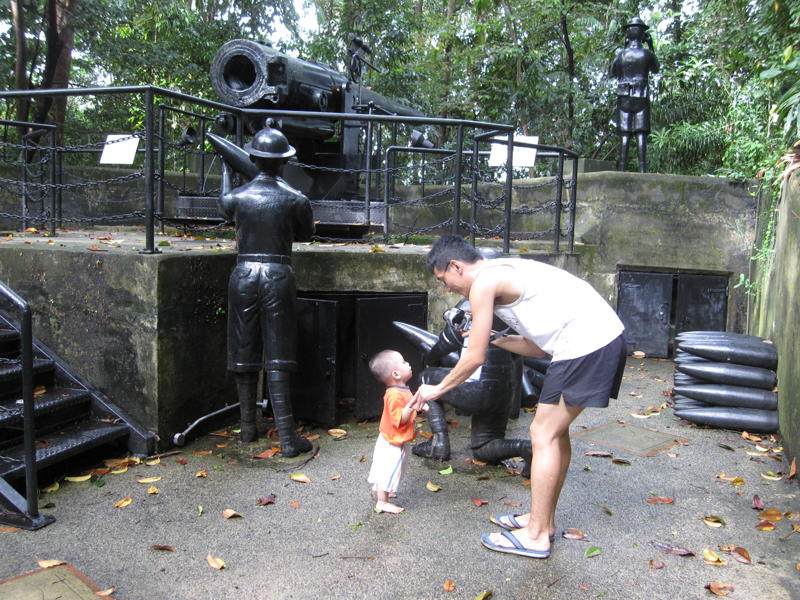 A father and son play in the spaces where soldiers once stood guard.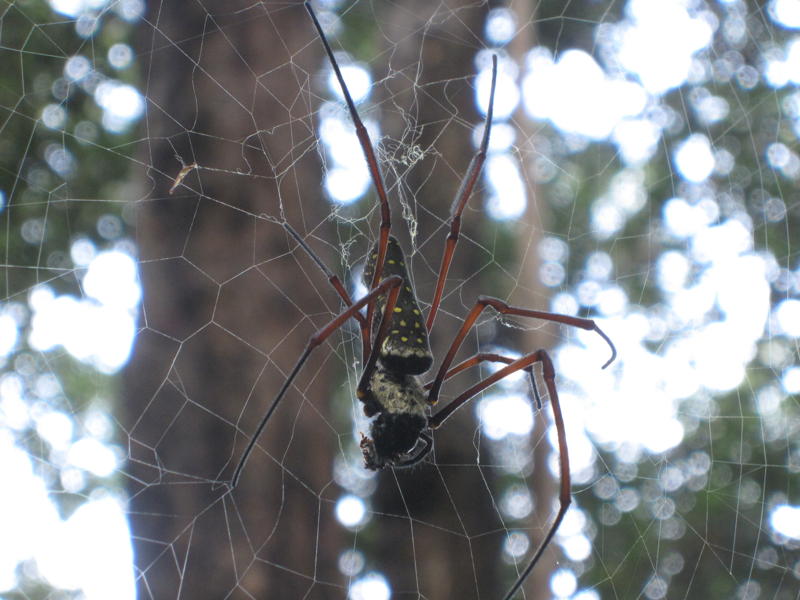 Lying await in its web, a spider keeps watch for the arrival of its next meal.