Saving A Rare Native In Singapore
Opportunity knocks but once. When it comes to conserving rare and endangered plant species in Singapore, the saying is true in every sense of the word.
Imagine the excitement NParks' conservation officers from the National Biodiversity Centre (NBC) felt in February this year, when they spotted the fruit capsules of a critically endangered native plant, Aeschynanthus albidus, on a tree in the Central Nature Reserve. The capsules were swiftly brought back to NParks for mass propagation. Hundreds of saplings are now thriving.
According to records from the Singapore Herbarium, Mr H.N. Ridley, former Director of the Singapore Botanic Gardens, collected specimens of the plant in 1894 in Kranji and Seletar. It was presumed to be extinct for many years, until a team from the Department of Biological Sciences, NUS, discovered a mature specimen on a dead tree at the Nee Soon Swamp Forest in November 2007.
Aeschynanthus albidus belongs to the plant family Gesneriaceae. Though it does not have the bright and prominent red flowers like its other cousins from the same genus Aeschynanthus, A. albidus has interestingly long, thick, elongated leaves that are dark green above and deep maroon below.
Its over-arching stems make it a beautiful hanging plant. Each flower is just about 4 cm long, but they develop to long, slender, light brown fruit capsules that reach a length of about 20 cm.
While the plant can be easily propagated, it is surprising that it is not commonly available in the wild. As the plant is an epiphyte, perhaps it is growing on top of the canopy trees in the nature reserves, 'hiding' from our eyes.
Even though this species is commonly found in Malaysia and Indonesia, every 'Permanent Resident' in Singapore counts! The team from NBC aims to reintroduce this native back to the wild. As long as its habitat is protected as a nature reserve, it stands a chance to stay for many generations to come.
According to the latest Singapore Red Data Book, there are altogether four recorded native species of Aeschynanthus here. Two of them are still presumed nationally extinct, namely A. parviflorus and A. radicans, while the remaining species, A. wallichii, is also considered critically endangered. Who knows, opportunity might knock again!
By Hassan Ibrahim

The epiphytic gesneriad using a forest tree as support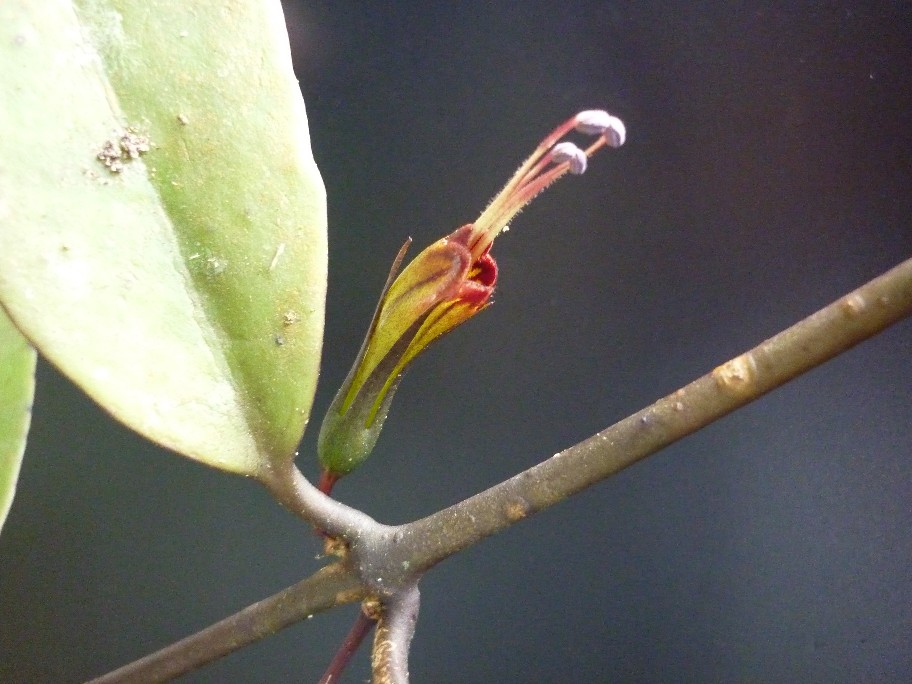 Close-up of the flower of Aeschynanthus albidus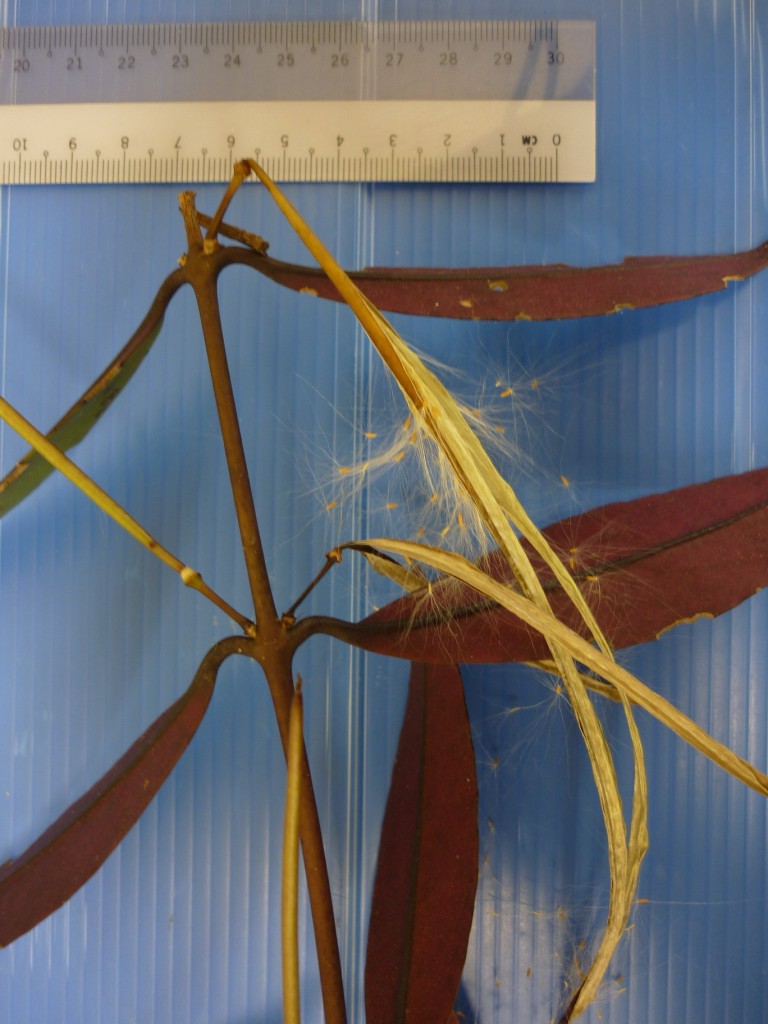 Matured fruit pods splitting and showing tiny seeds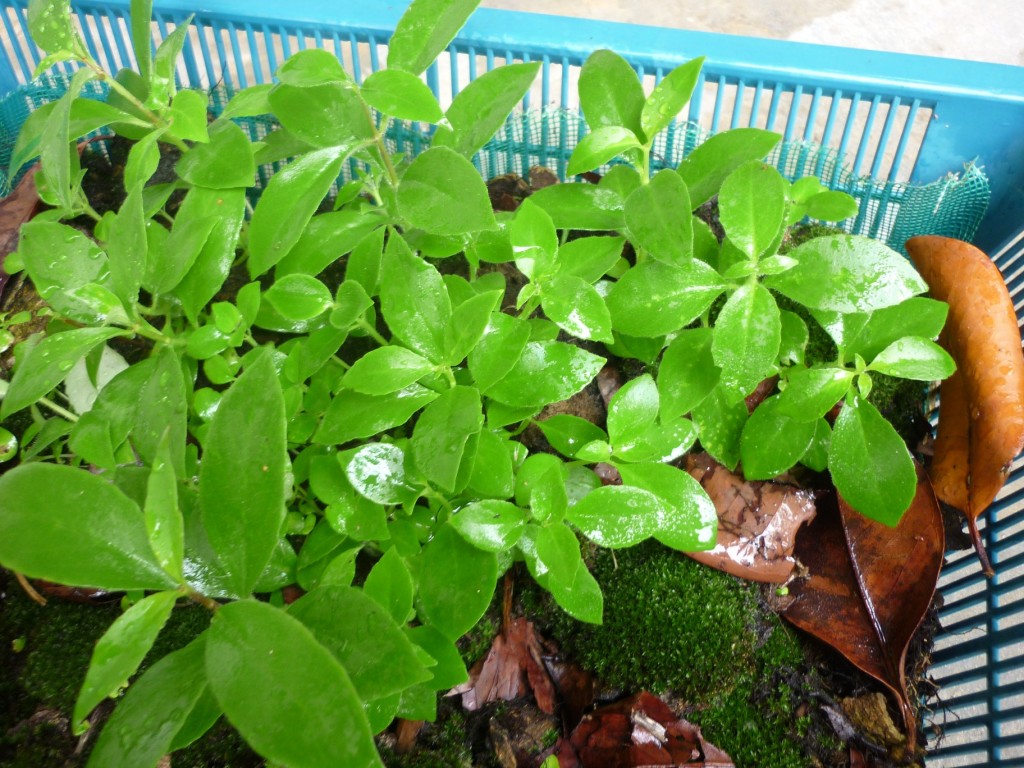 Saplings of Aeschynanthus albidus sown from seeds