Forest Feature: Bukit Timah, In Brief
The United Nations has declared 2011 the International Year of Forests (www.un.org/forests), to raise awareness on sustainable management, conservation and sustainable development of all types of forests. This article is part of a year-long series on Singapore's forests.
What does the name 'Bukit Timah' mean to you? There's Bukit Timah Hill, which is famous for being the tallest hill in Singapore at 163.63 metres. Many forget, though, that the forests in its surrounding Bukit Timah Nature Reserve (BTNR) have a great many claims to fame as well.
Covering 163 hectares, this gazetted nature reserve was first established in 1883 – more than a hundred years ago. It is considered ecologically complete, and comprises various types of forest, including a substantial portion of its original, intact tropical rainforest ecosystem. Here, you can also find patches of relatively pristine lowland dipterocarp forests, interspersed with tall secondary forests.
Although Singapore is small in geographical size, our forests, especially BTNR, support a relatively large diversity of native flora and fauna. BTNR's rich natural heritage has been well known even since colonial days. It was declared by the 19th century naturalist Alfred Russel Wallace to be 'exceedingly productive'.
Today, this reserve remains an important and favoured field venue for scientific research and for biological collections, for local researchers as well as for international scientists. A large percentage of its biodiversity is nationally threatened, meaning that their status in Singapore ranges from vulnerable to critically endangered. Some species are even globally endangered.
To protect and conserve its forests, NParks involves many different groups of people who care about nature. Besides conservation and research programmes for the scientific community, there are also outreach and volunteer programmes that reach out to the public – including the 400,000 visitors who visit the reserve every year.
To the people who visit and make use of BTNR, it is a place for a retreat from the hustle and bustle of city life. Many enjoy evening walks to the summit of Bukit Timah Hill, enjoying the lush tropical forest greenery located so conveniently close to their housing areas.
The hill and the nature reserve are especially popular during the weekends, but for nature lovers, weekdays are ideal for enjoying quiet solace in a forest rich with all kinds of life. Besides the trills of the cicadas, the calls of various forest birds – the spectacular Greater Racket-tailed Drongo, the Asian Fairy Bluebird and the Red-crowned Barbet – ensure that you're never alone.
Never content to rest on her (metaphorical) laurels, this grand dame among nature reserves plans to continue learning from, and cooperating and collaborating with others in the ASEAN region. This is especially so in the fields of reforestation, forest appreciation and nature reserve management.
By James Gan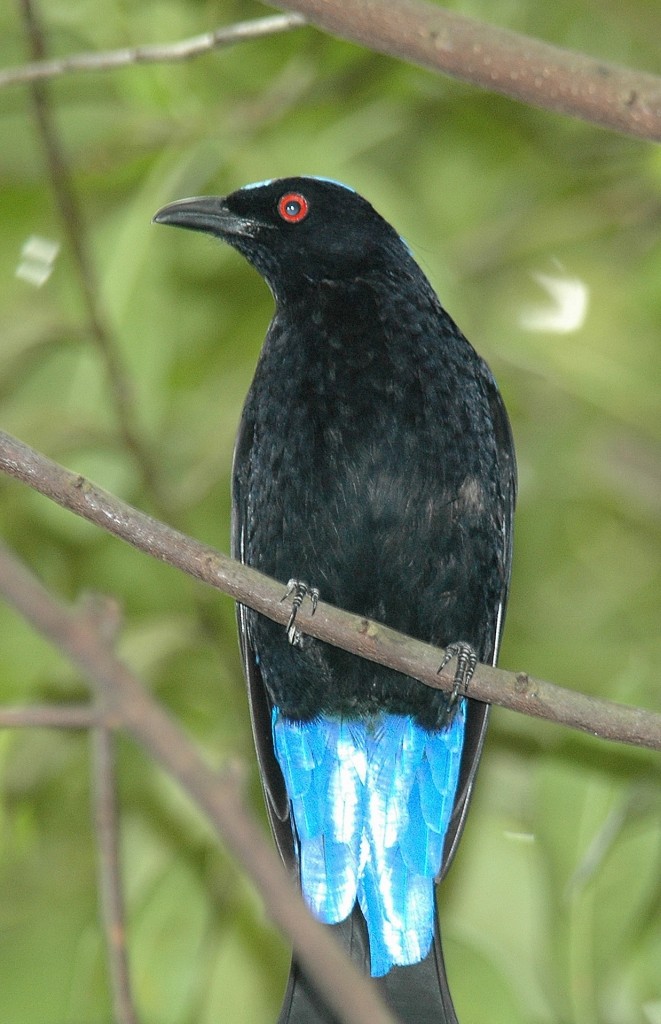 Bukit Timah's residents: As its name suggests, the male Asian Fairy Bluebird has striking blue feathers. It can often be seen high in the forest canopy.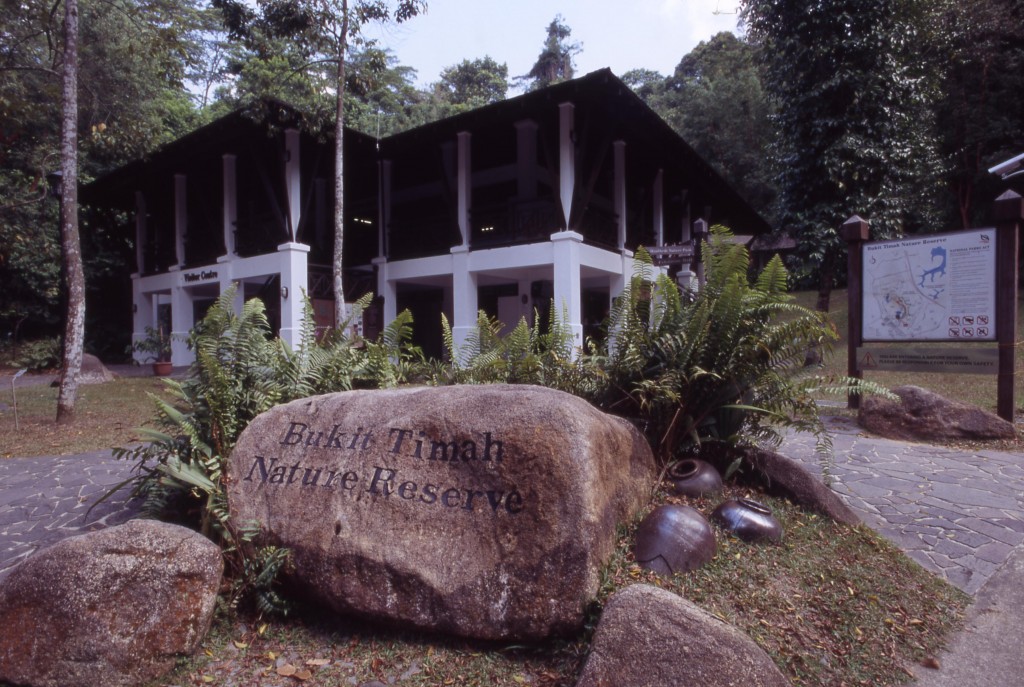 At Bukit Timah Nature Reserve, a well-equipped Visitor Centre provides amenities and also a self-guiding exhibit providing information about the reserve's native flora and fauna.

Bukit Timah's residents: Pangolins can often be seen in the forests of Bukit Timah.

Bukit Timah's residents: The Tacca Lily is listed among Singapore's threatened plants, and grows close to the forest floor.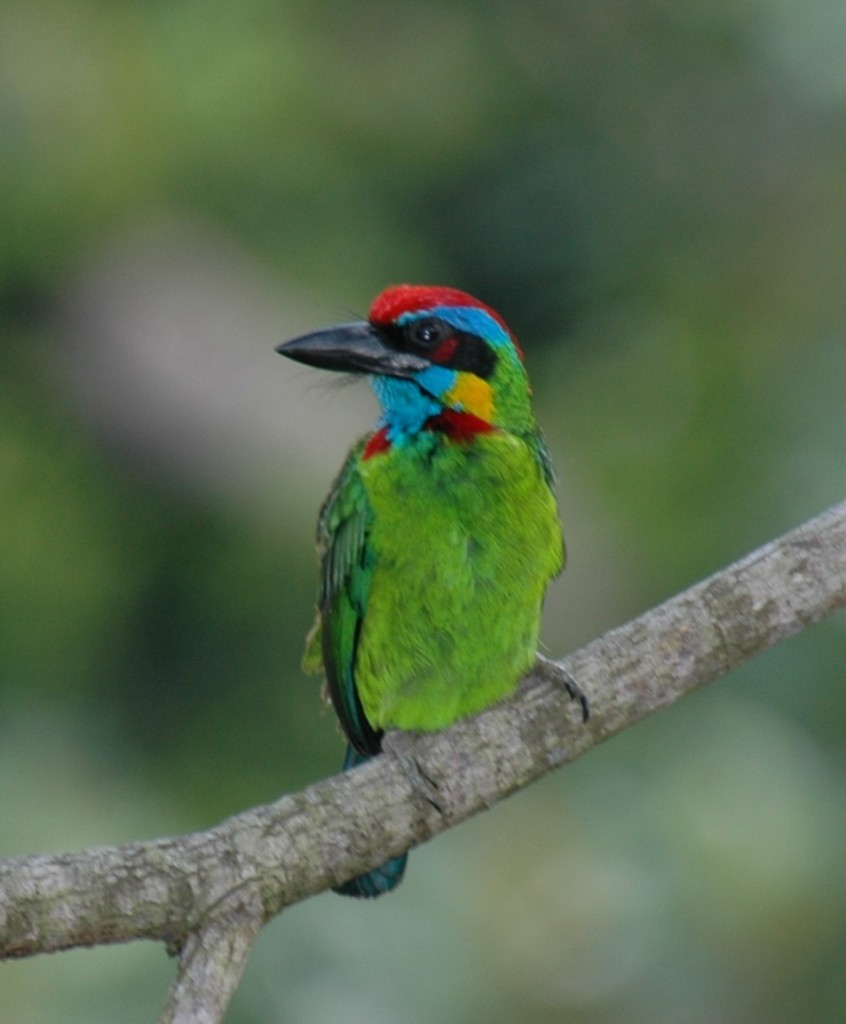 Bukit Timah's residents: With its vivid colouring, the Red-crowned Barbet stands out strikingly amid the forest foliage