A 'Happee' Day At HortPark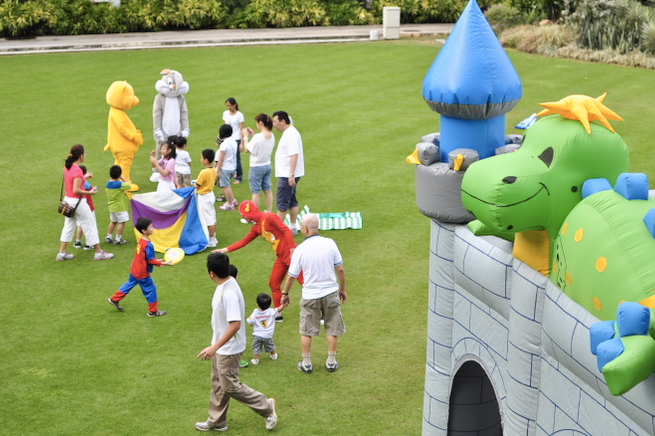 The bouncy castle and character mascots filled the lawn with colour and excitement throughout the morning of Happee Day.
For most of the children who visit HortPark, the gardening hub, playing in a park comes as a most natural thing to do. But when you're a kid who's living with cancer, opportunities to run about and play may not always come so easily.
And so, on 31 October 2010, HortPark was transformed into a carnival ground for "Happee Day", planned especially for 50 young folks from the Children Cancer Foundation.
The organiser, blogger Daphne Ling of Mother, Inc (http://www.motherinc.org), was motivated to do something for children living with cancer after she came across the Children's Cancer Ward. "Something about the word 'cancer' alongside 'children' just didn't seem right, and it got us thinking," said Daphne, a mother of two.
As it turned out, many individuals and corporations agreed with her, and came onboard to contribute. Happee Day's sponsors and partners, many of whom were parents themselves, provided lots of support: food and drinks, balloon sculpting and face painting, a huge bouncy castle, and lots more.
A frequent visitor to East Coast Park, Daphne's choice of the event venue came easily. "HortPark is spanking new, spacious and cosy at the same time. It was perfect."
On the morning of Happee Day, the Event Lawn was filled with laughter as the children threw themselves into the outdoor games and activities. Costumed mascots alternately entertained and terrified the children, while balloon sculptors proved a bigger hit with their balloon flowers and swords.
And over in the indoor Multi-Purpose Hall, booth games were in full swing. The children had their face painted and tried their hand at rhythm games on the Playstation 3. There were also many exciting stage performances, including an Ironman skit and dance, and a juggling act that left the kids awestruck.
The three-hour event was a clear hit with its participants, who gamely played their hearts out. Said Daphne: "The carnival is just one day of fun for these kids who have to be brave and go through years of jabs and treatment. Thing is, we can't be there through it all, but one day is a start. To let them know that they're not facing this alone. That there are people who care and are proud of them for fighting and are cheering them on."
If you, like Daphne, are interested to do something for children with cancer, you can get in touch with the CCF through their website http://www.ccf.org.sg.
By Tiffany Yong
Photos courtesy of Mother, Inc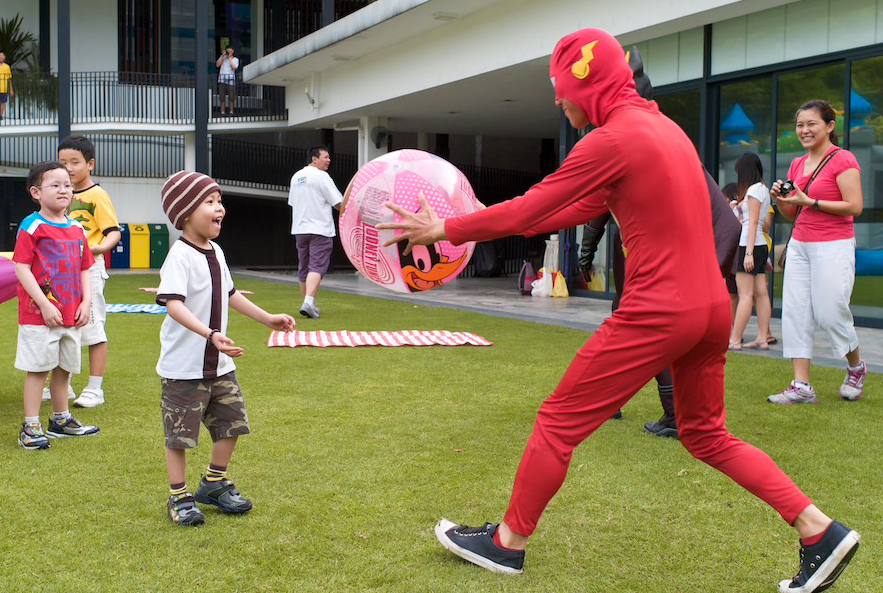 Character mascots, such as this one dressed as The Flash, played games with the elated children on the Event Lawn.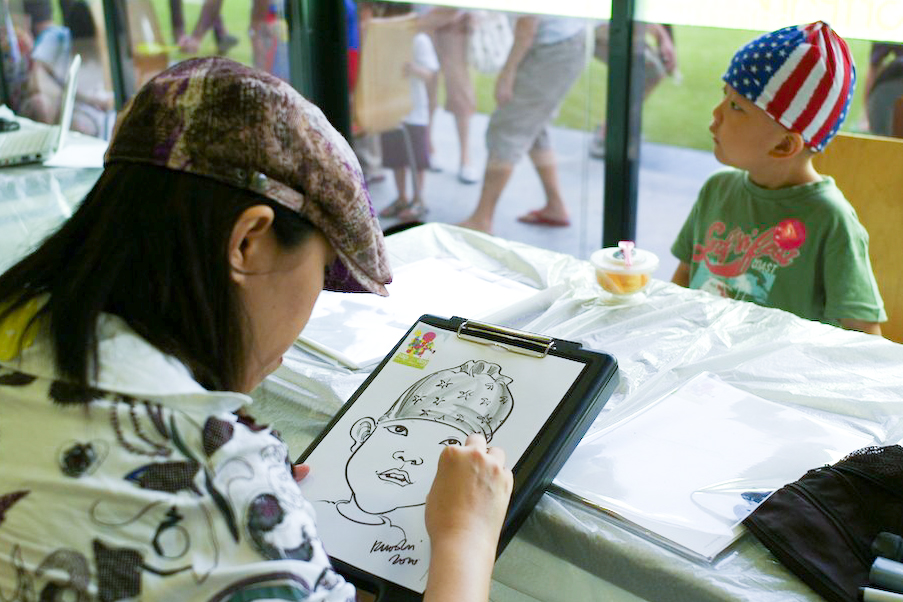 The indoor activities included face-painting and caricature drawing, by volunteers who lent their time and talent to the occasion.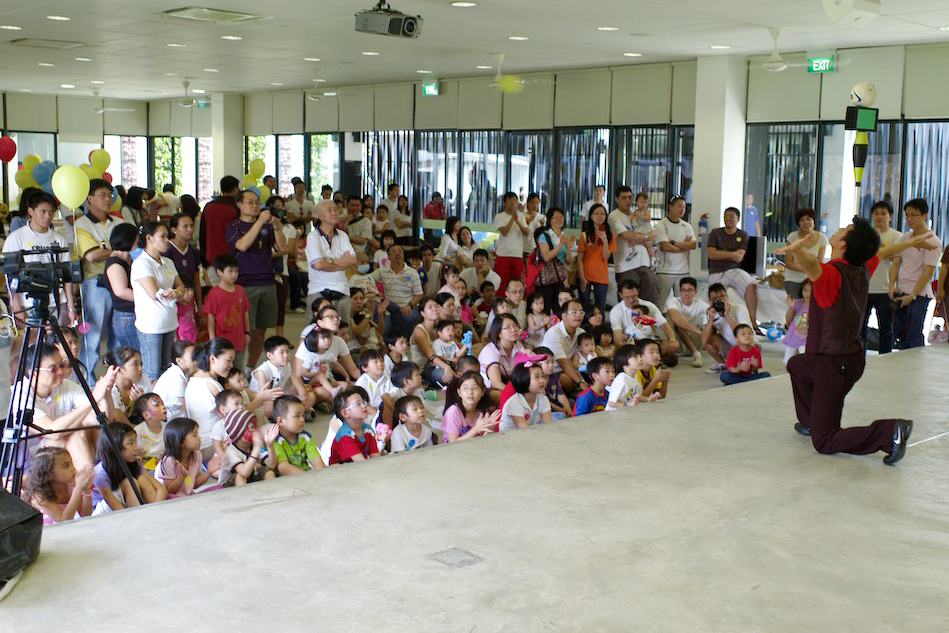 Stage performances kept the children rapt with excitement in the Multi-Purpose Hall, with plenty of space for their accompanying parents and friends.