Getting To Know The City In A Garden
In Singapore, greenery is quite literally everywhere. And for this young American expat couple, it has been a constant feature of their lives here.
On the day that Alli and Kyle Proffitt first arrived in Singapore, they were both struck by the greenery that greeted them immediately. "I remember the trees stretching over the road from the airport. It seemed so open and clean and healthy," said Alli. "We were coming from Boston where the only thing over the road on the drive from the airport is concrete, because you're driving through tunnel after tunnel."
In the two years since the Proffitts relocated here, they have embraced this city's unique blend of green spaces and built-up environment. Even their choice of housing was heavily influenced by the presence of surrounding greenery. "It's nice to look out of our bedroom windows and see large old trees, instead of the window into another apartment," said Kyle. Alli, a self-proclaimed city girl who grew up in the countryside, calls their HDB flat "really the best of both worlds".
The convenience of Singapore's parks, gardens and nature areas can be easily taken for granted by people who have spent their entire lives in this compact city. But for those from much bigger countries, it can be a novel experience.
As MacRitchie Reservoir Park is just a few bus stops from their home in Toa Payoh, Kyle and Alli visit it often. "We often cycle to and around MacRitchie Reservoir from our home," said Kyle. "There, you can practically forget you are in the middle of a crowded city when surrounded by green."
Kyle also recalls their encounter with wildlife on their first visit to MacRitchie: "We came across more than 20 monkeys along the boardwalk next to the reservoir. This was the first time I had seen monkeys in the wild, and I was simply amazed. They were very docile and generally disinterested in us. "
Besides the nature areas, the Proffitts also enjoy cycling on the Park Connector Network. The comfort factor is especially appealing to Alli: "I'm not a strong enough biker to feel comfortable racing around with cars, and I prefer my fresh air without exhaust. So I love the park connector paths." The couple went on a memorable 50 km round-trip through the park connectors on New Year's Day 2011 – from Toa Payoh to Woodlands and back again. "When we got home and mapped our route, I was amazed that we'd travelled so far and had been in greenery the whole time," Alli said.
By way of giving back to the environment, Alli and Kyle also took part in the 2009 International Coastal Cleanup, where they joined other volunteers to remove rubbish from the mangroves near Pandan Reservoir. They plan to get involved in similar volunteer activities this year.
"I love that you can be in green spaces without having to really travel somewhere. They're accessible for everyone, and getting there doesn't involve a full day and rations," said Alli, summing up the Proffitts' love affair with this city's greenery. "When I brought a friend from out of town to MacRitchie for a walk, she said, 'Now I know why you love it here.'"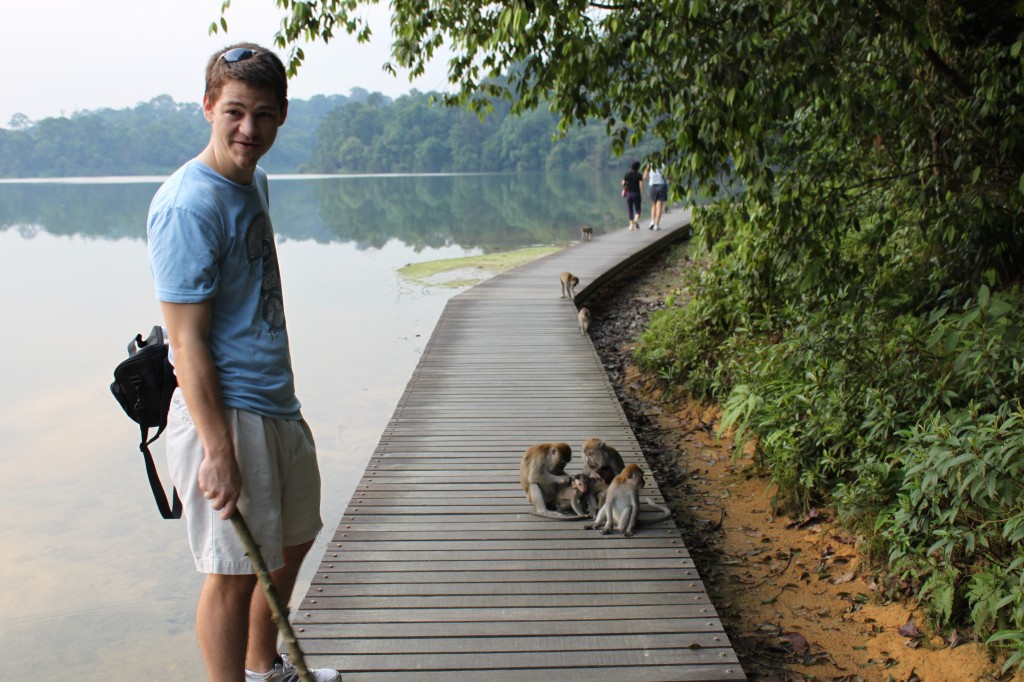 For Kyle and Alli, a troop of monkeys at MacRitchie Reservoir Park proved to be a peaceful encounter with Singapore's biodiversity. (Photo: Alli Proffitt)



On a visit to Pulau Ubin, Alli read up on the area's biodiversity while at the top of the Jejawi Tower. (Photo: Kyle Proffitt)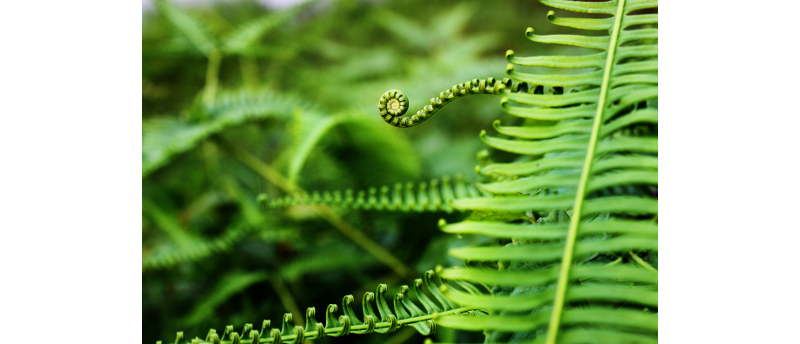 Both the Proffitts are photography enthusiasts, and enjoy the opportunities to photograph the flora in this Garden City. (Photo: Alli Proffitt)
By Germaine Ong