City Green: Family Fun At A Unique Eco-Park
It's a sunny Sunday, and you have two options: head outdoors for a day out in the park, or retreat to the air-conditioned comfort of a mall? This is a familiar dilemma to many, especially those with young children. Fortunately, City Green combines the best of both worlds.
City Green is an urban park integrated with City Square Mall, Singapore's first "eco-mall". This pocket park along Serangoon Road is a small one at 0.45 hectares, but comes packed with fun activities for kids and families.
Young park visitors can learn as they play in the park, which features an eco-playground, a Living Maze and Butterfly Garden. They can also discover more about the park's interesting plants, including a huge, old Angsana tree that was conserved when the mall and park were built.
The park's green roof takes greening to another level, by harnessing solar energy and harvesting rainwater for the mall's cleaning and irrigation purposes. The plants on the roof even help to cool the outdoor Fountain Square.

Although City Green has only been around since 2009, it features a unique piece of Singapore's history. The park incorporates the 'New World Gate', reconstructed from the original main gate of New World Amusement Park. City Square Mall and City Green were built on the site of the once-beloved amusement park, known in its heyday for propelling songstress Sakura Teng to stardom. The gate's presence in the park is meant to symbolise the interconnectivity of Singapore's past, present and future.
City Green also hosts fun and healthy activities for children, adults and families. You can attend free mass line-dance sessions every first and third Saturday of the month. There is also a weekly Mall Walk held on Sundays which starts with warm-up exercises at City Green, then takes participants on a walking route through the mall.
With its unique features, and unusual proximity to a spread of shopping and dining amenities, City Green promises a fun experience for the entire family. Remember to check it out during your next shopping outing!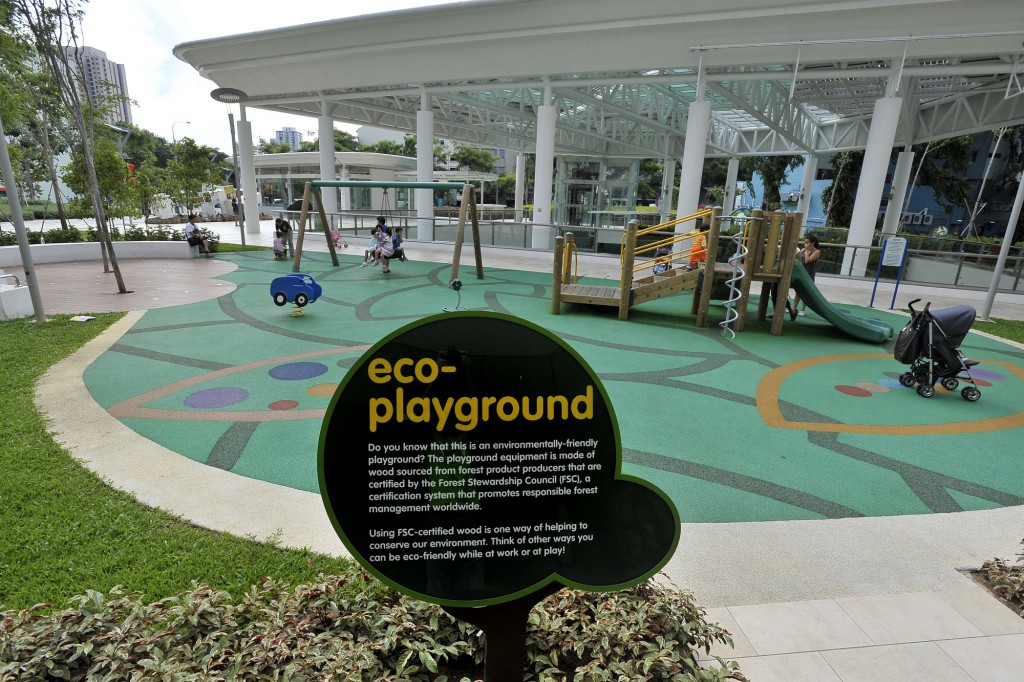 The Living Maze is made up of hedges over a metre tall, allowing kids to run, explore and hide.

The iconic New World gate incorporates a piece of Singapore's history into the park and the mall.