Tampines Eco Green: An Ecological Jewel
Colourful dragonflies greeted me with a fluttering dance as I stepped into Tampines Eco Green, the newly-opened ecologically-themed park in the east. More than ten dragonflies of different species darted around, almost as if flirting with me.
We started our walk on the Diversity Trail, a 3-kilometre route that would bring us around the ecological park to observe wildlife. Along the way, we saw park furniture – signs, benches, bird hides – that were made from recycled or eco-friendly materials. Shelters were made with green roofs, planted with vegetation that would help reduce surface and ambient temperatures, and attract biodiversity such as dragonflies.
Eco Facts

The paths at Tampines Eco Green are not lined with concrete or gravel. Instead, they are marked out with soft grass.

A vegetated swale is a natural drainage system which uses plants to trap pollutants.

In total, more than 70 species of birds have been sighted at Tampines Eco Green.
Even the park's plumbing techniques are uniquely green. Instead of concrete drains, vegetated swales were designed to cleanse the park's water. The park even has an eco-toilet which converts human waste into compost for the plants.
As we walked up the trail, the calls of the birds made us forget we were in the middle of an urban estate. We observed the birds in their natural habitats from the park's several bird hides made of twigs, and eagerly passed around the binoculars to observe the White-bellied Sea Eagle, Blue-throated Bee-eater, and Purple Heron.
Along the trail I was delighted to find a large variety of wild flowers – from small pink furry ball-like flowers, to purple and white pinwheel-shaped ones. The park's butterflies also seemed to enjoy this floral feast greatly.
I was captivated by the very scenic backdrop of snags, or dead trees, at the other end of this green haven. It felt as though I was transported into another world… until I heard the rumbling of the MRT trains nearby. The snags were not removed when the park was developed, as they are important perches and nesting sites for birds such as woodpeckers.
Near the end of the Diversity Trail, we made a short detour to the Forest Trail. A very picturesque setting, with tall forest trees framing the path, came into view. We agreed that this could be the next big venue for outdoor wedding photography.
We left reluctantly after nearly two hours in Tampines Eco Green, awed by the wonders of nature. I decided I would have to return with a much better camera to photograph the birds and other wildlife.
By Jean Louise Lee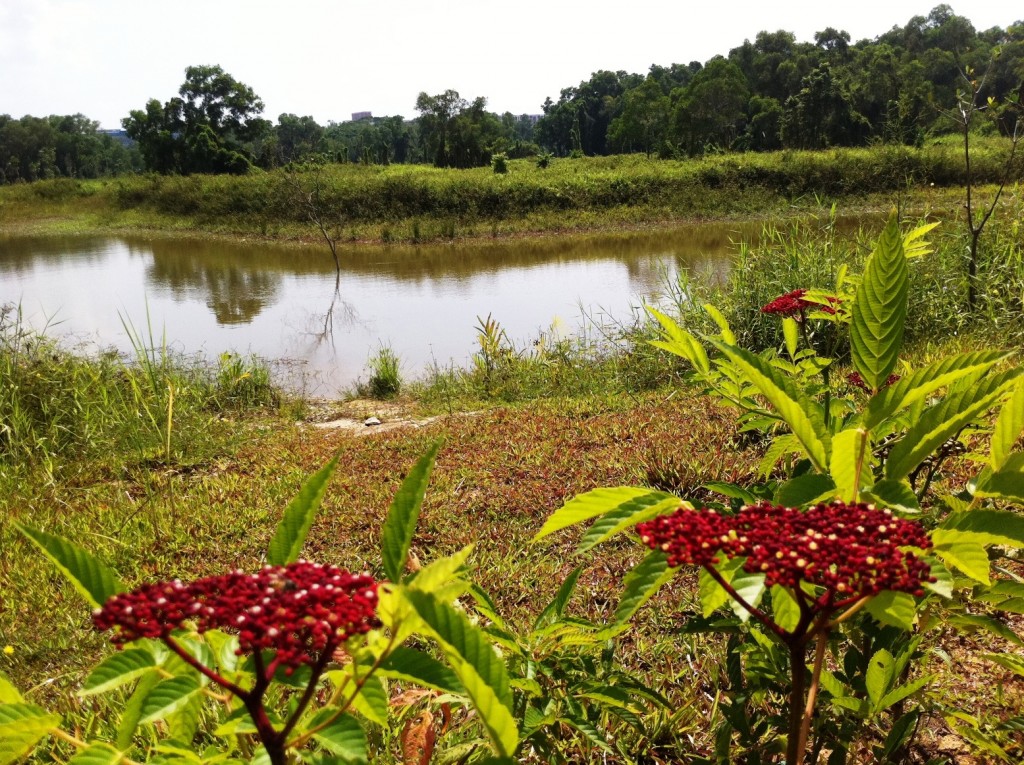 Haven for biodiversity, in the heart of the Tampines residential area.

Tampines Eco Green provides excellent outdoor learning experiences for the children in schools nearby.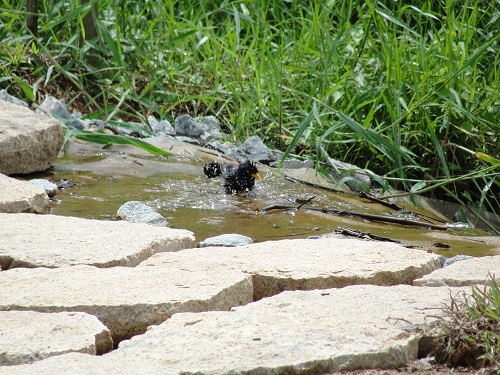 Rub-a-dub-dub! A Javan Myna enjoys a refreshing dip in the clean, clear forest runoff at the park's Stepping Stones.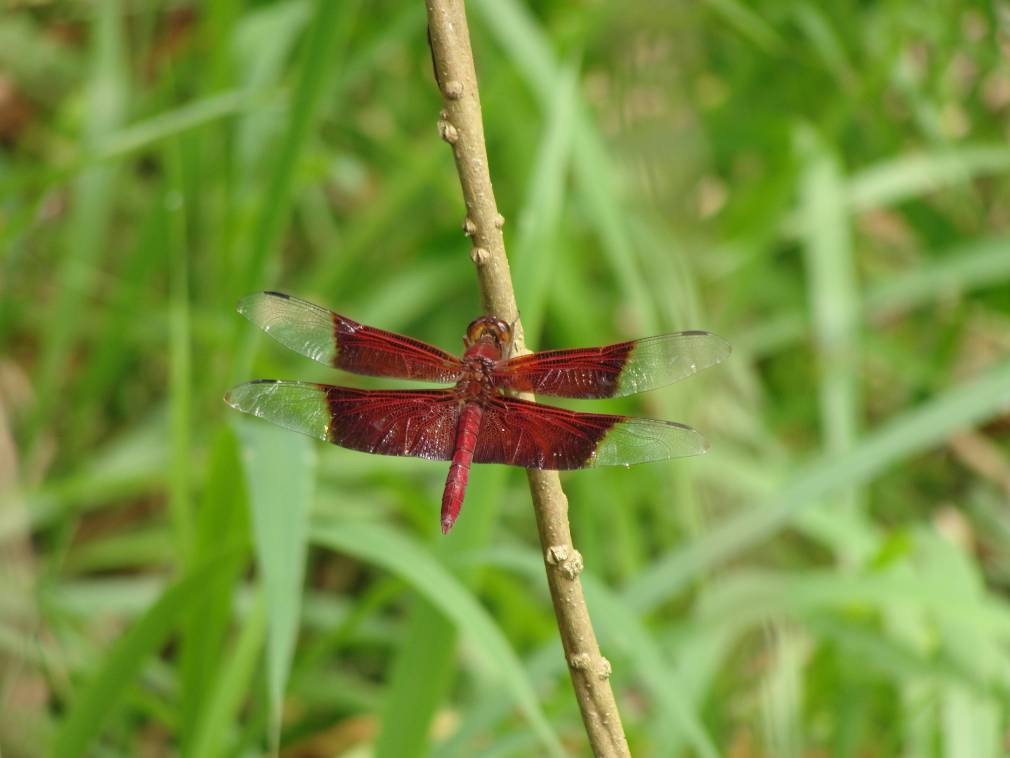 The Sultan dragonfly, one of Singapore's largest, has been spotted at Tampines Eco Green.

A Changeable Lizard suns itself on a snag, or dead tree.