The Littlest Tree-Planters
Age is no barrier to caring for the environment, as a group of preschoolers found out.
It all began during storybook time, when a Kindergarten 2 class at The Little Skool-House @ Kent Vale read "The Tree" by Dana Lyons. Through the tale of an 800-year-old tree saved from destruction, they were inspired to help conserve the trees in Singapore.
The young environmentalists wrote to NParks, to find out if they could grow new trees to replace the Mandai Forest saplings that had been flattened in a storm in February. In response, their class received a visit from NParks conservation officers, who shared with them about Singapore's forests. When the children learnt that it takes many years to grow a sapling from a seed, they decided that they would contribute by planting saplings instead.
About the Plant-A-Tree Programme
Launched in 2007, the Plant-A-Tree programme allows you to do your part for nature by planting trees at designated areas, including parks and nature reserves.
The cost is $200 per tree. All proceeds are double tax-deductible, and will go to the Garden City Fund for tree planting activities and conservation programmes.

To find out how you can plant your own tree, and view the planting schedule for 2011, visit www.gardencityfund.org/pat
The Little Skool-House's kids then spent the next three weeks raising funds to plant trees through the Plant-A-Tree programme, under the Garden City Fund. They baked cookies and painted environmentally-themed artworks for sale. One of the six-year-olds, Nicole Bai, even put up a mini violin performance showcase. Impressively enough, they raised $1,000 in donations – no mean feat for these little eco-champions!
On the morning of Earth Day, 22 May 2011, the 20 children gathered at Clementi Woods Park, rubbing the sleep from their eyes and eager to take part in the high point of their very own environmental campaign. "I am confident that we can plant all the trees!" chirped Luage, aged 5.
Together with their parents and even grandparents who came along, the kids listened intently as NParks officer Tan Wen Fang explained to them the history of Clementi Woods Park. She also told them more about the Pouteria obovata or Sea Gutta, the native tree species they would be planting.
"How tall will these trees grow?" Tiya, 6, asked excitedly. She was delighted to learn that it could reach a height of 27 metres. Another of her classmates, Rui Qi, 5, eagerly talked about returning to visit and "say hi to 'our' trees" in future. The children were excited to learn that they would be part of the Green Wave, a biodiversity campaign where children and youth worldwide would plant and water trees at 10 am on Earth Day.
As the sun rose higher in the sky, the group trotted up a slope to begin the tree planting. Mun Jun, 6, needed no assistance as he picked up the changkol and started digging alongside his father. Six-year-old Alison even reminded her parents anxiously to check that the tree was standing straight: "So that they can grow tall like me!" After nearly an hour of sweaty labour, 20 beaming little faces posed for a group photo with their families. All revelled in the feeling of having accomplished something for nature that morning. "Tree planting is so fun! It's not difficult at all," said Nicole, the young violinist. "And it is very important that we plant trees for the future." And so, out of the mouths of babes came the simple realisation that conserving the future of our environment is not just vital – but also great fun.
By Shirley Wong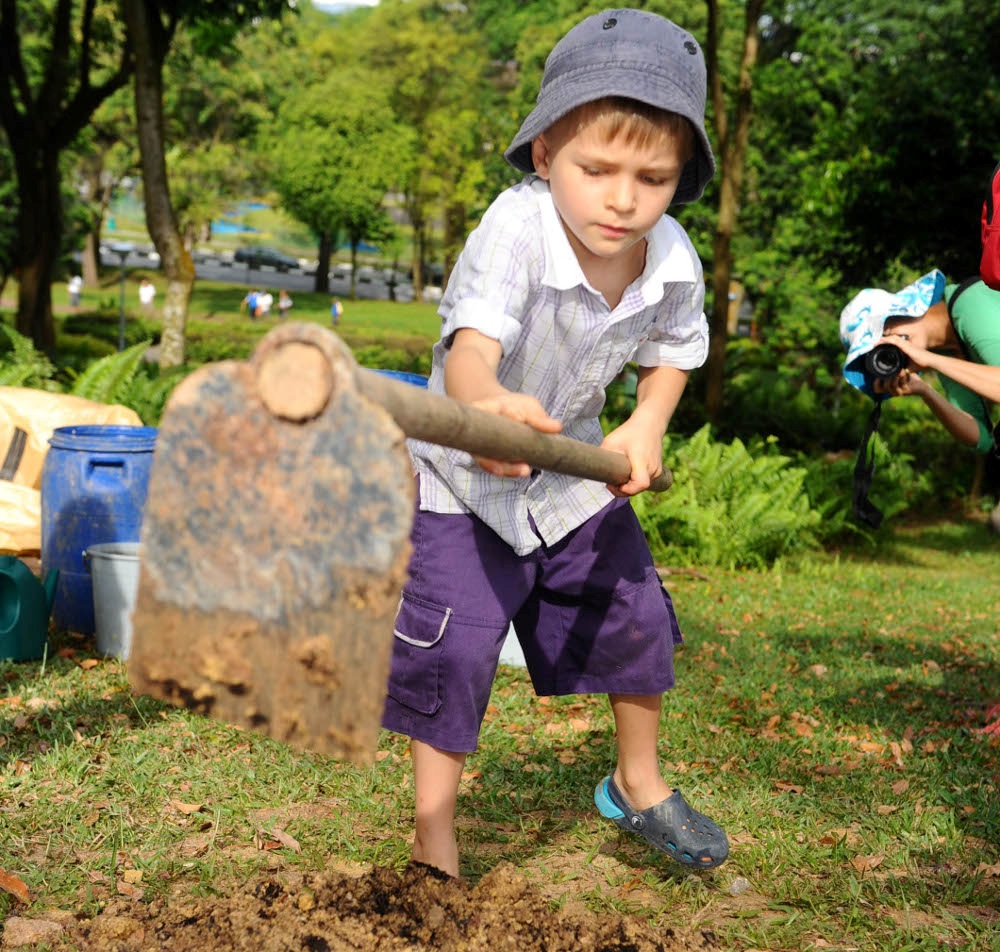 Inspired by the book "The Tree" by Dana Lyons, the children from The Little Skool-House were extremely eager to plant their trees on the morning of Earth Day, 22 May.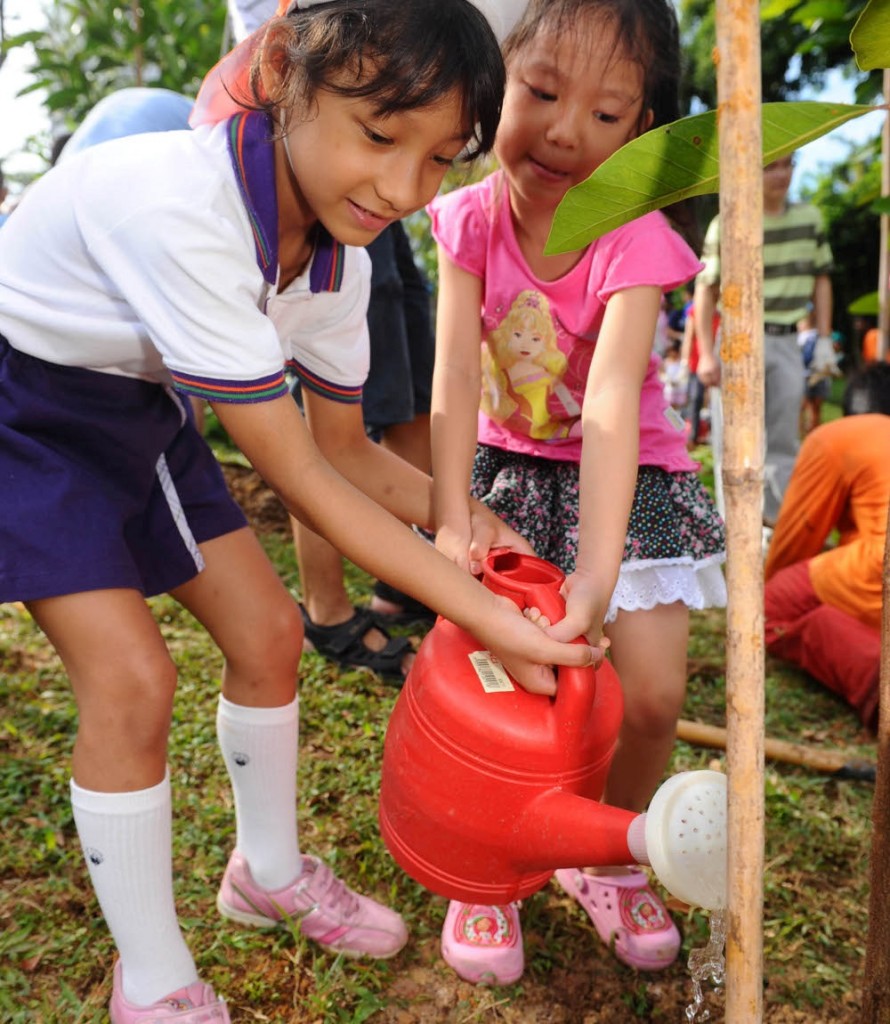 Though the tree planting tools weren't made for little hands, a little cooperation helped to get the job done.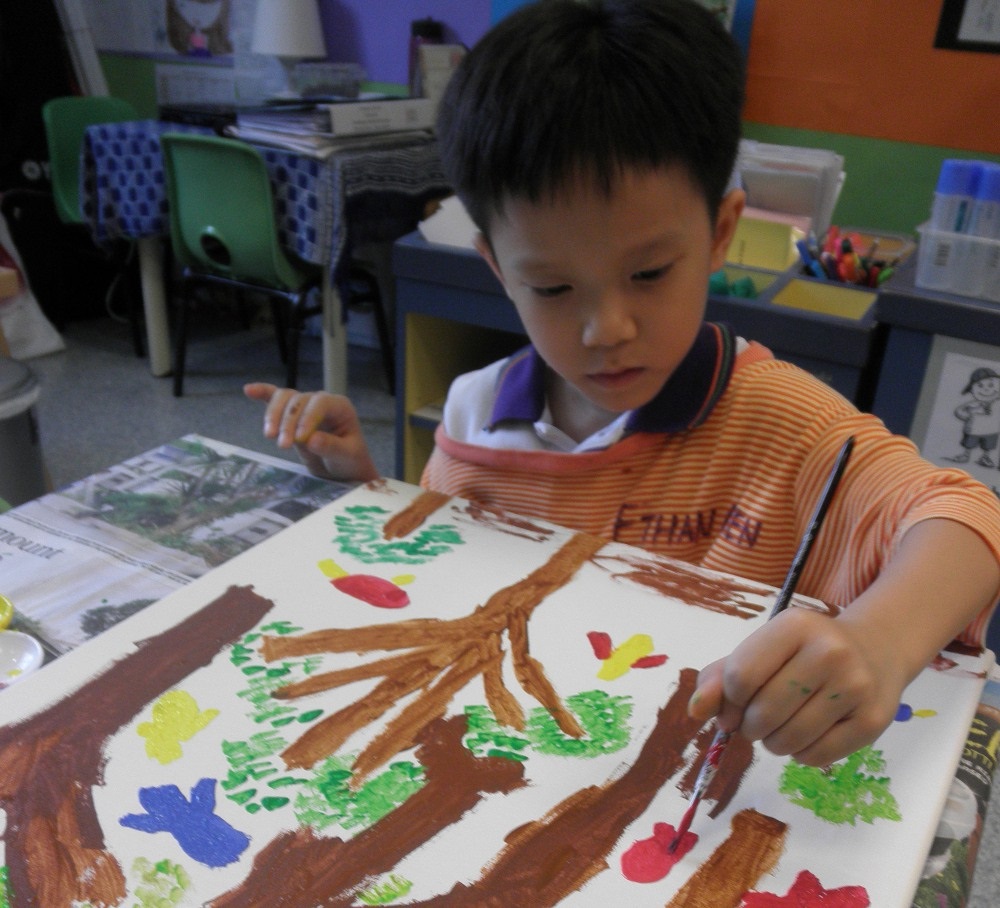 The children raised funds to pay for the tree planting by creating nature-themed artworks, which they sold to family and friends.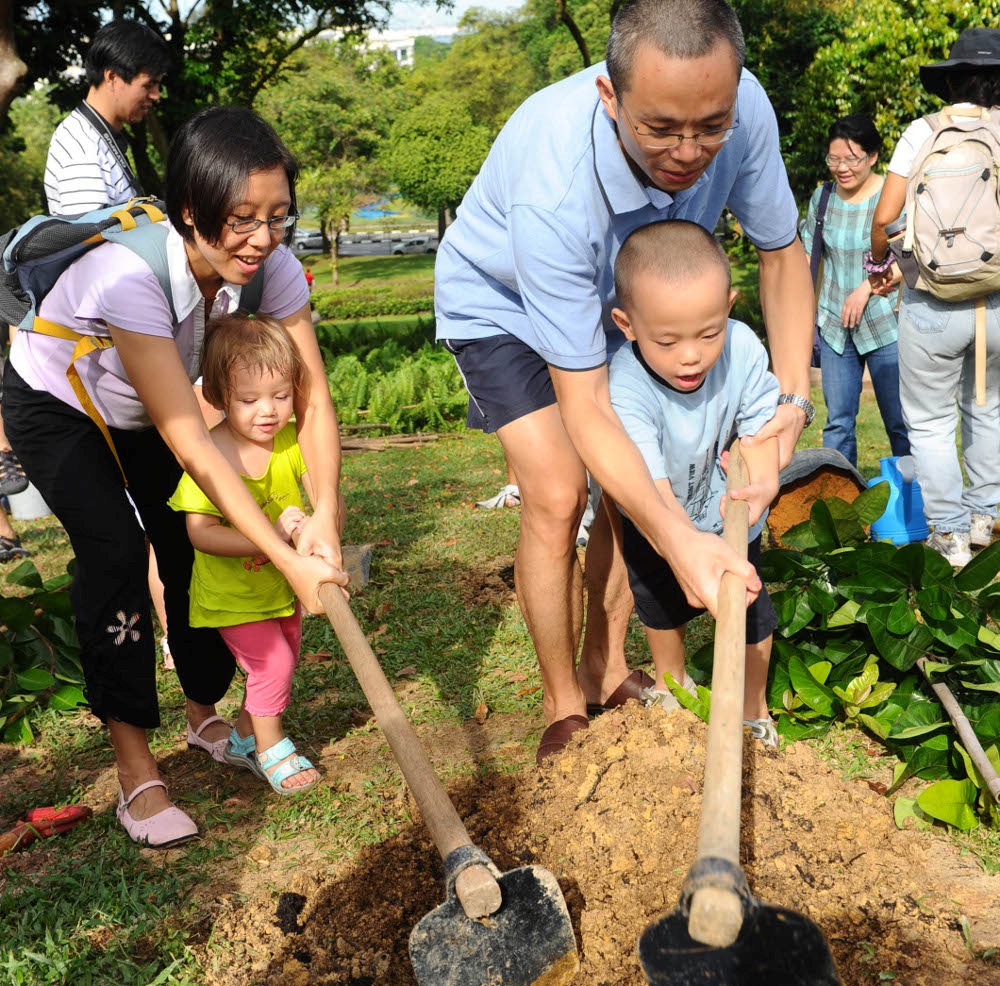 The tree planting session was a great time of family bonding for the children, their parents and even siblings.