From Garden To Kitchen: Spicing Up Your Life!
In the first article of this series, Mdm Kamisah bte Atan, affectionately known to many in the gardening community as 'Kak Kamisah', will be sharing one of her many delicious recipes.
When I first approached Kak Kamisah, an excellent cook, to share a recipe, I was expecting just one or two. This enthusiastic and helpful lady rattled off a whole list of snacks that she thought would be great for me to try my hand at.
It was hard to choose only one recipe to share because they all sounded so delicious. After a walk through the pasar Ramadan or Ramadan market at Geylang Serai, I settled on the Vada, or lentil donuts. This mildly spicy snack is a favourite among both young and old.
Vada (Lentil Donuts) Recipe
By Kak Kamisah
From the garden
1 red chilli & 1 green chilli - sliced thinly

1 large onion - chopped

3 stalks of curry leaves - pluck the leaves for use

3 kaffir leaves - sliced finely

1 stalk of coriander - chopped
From the kitchen
200g lentil flour

250g of water

Salt to taste


1. In a mixing bowl, combine all the ingredients to form a dough.

2. Leave the dough aside for 20 minutes, then shape it into balls.

3. Deep fry the balls of dough till golden brown.


Options:
You can also add chopped prawns or fish.

If you do not like the taste of coriander, you can substitute basil leaves.
Growing Your Own Curry Bush
Through Kak Kamisah, I was also inspired to try to grow a curry bush (Murraya koenigii) or two on my balcony. This would give me a ready source of curry leaves for making my own Vada.
The curry bush is not difficult to grow, even for beginners. A relative of the pomelos, oranges and limes, the curry bush has a wide distribution and can be found from India to Indochina. As the name suggests, it is widely cultivated for its aromatic leaves that are an essential ingredient in many curries.
Leaves and cooking aside, the curry bush can be rewarding to grow as an ornamental plant, as it blooms even when grown in a container. Left growing in a pot, it will usually grow no taller than 1.5m.
Light pruning will keep the plant compact. Do remember to fertilise the plant regularly, to ensure that it continues to produce the leaves that you want for your cooking.
The curry bush is a rather fuss free plant to grow and will thrive in sunny locations with at least four hours of sunlight a day. It will tolerate a light degree of shade, but some gardening enthusiasts (and foodies) will insist that the leaves grown in full sun are more aromatic.
The curry bush is seldom attacked by pests, with one exception: the occasional caterpillar of the Lime butterfly (Papilio demoleus malayanus). The attractive red-dark purple berries do attract fruit-eating birds.
By Lily Chen
For more information on this plant and the Lime butterfly, visit NParks Flora & Fauna Web at http://florafaunaweb.nparks.gov.sg/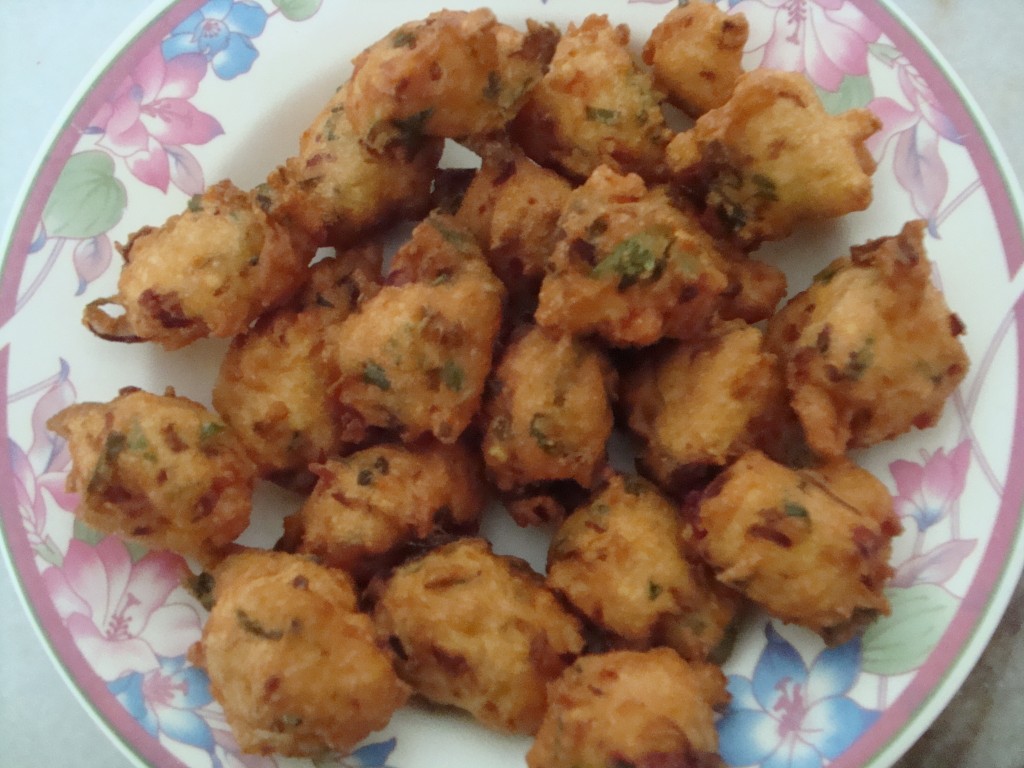 Savoury vada right out of Kak Kamisah's kitchen

The curry bush, planted in a park harvested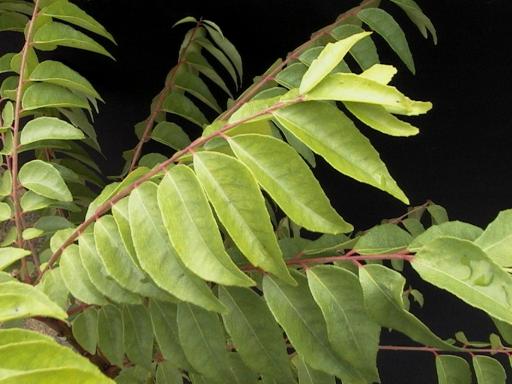 Leaves all ready