Running In The Great Outdoors
Derrick Siu, 38, is a Power98 radio DJ, TV host, emcee, voice-over artist and actor. He is also an avid runner.
Derrick came to Singapore in 2009 to pursue his dream in the entertainment industry. Despite his hectic schedule, he still finds time to run at least four to five times a week, and counts East Coast Park among his favourite running spots.
"When I was living in Marine Parade two years ago, I would wake up at 7am to run along East Coast Park. It is a wonderful feeling to watch the day wake up," he says."It also puts a smile on my face to see people enjoying their early morning runs and old folks practicing taiji by the beach."
What motivates Derrick to run? While growing up in Australia, he was never much of a runner. He hated running in high school and would feel sick running just 800m. But one day, his university friends roped him in to join a 10km competitive fun - run and he has never looked back since.
For Derrick, running is the best way to stay fit and healthy. "I find running very therapeutic. It is a great way to relieve stress and set aside time alone to process my thoughts. It's kind of like a moving meditation," he says.
On Mondays, Derrick trains with a running group at the Singapore Botanic Gardens. "There's a lot more motivation to complete a run when I am running outdoors. I can't simply stop anytime!" he quips. "Also, it's free for us to run in the park. All in all, I prefer running in the 'real world' rather than indoors on a treadmill."
This motivation has pushed Derrick to run longer distances outdoors and participate in more races. Since February this year, he has participated in the 2XU Compression Run (12km), Passion Run (25km), Sundown Half Marathon and Army Half Marathon. Derrick will run his first full marathon at the Standard Chartered Marathon in December. For a change of scenery, he also recently travelled to the Gold Coast, Australia, for the Asics Half Marathon.
Derrick enjoys the fact that there are so many green lungs in the city for him to exercise in. "Parks are the closest things to being in a forest or nature reserve in the city. The ones here are very well laid out. I like the exercise areas where there are various benches and bars to do sit-ups, push-ups and pull-ups. Most importantly, they are kept very tidy and clean."
Photos and text by Lena Han
Wide angle lens courtesy of John 3:16 Photo Supplies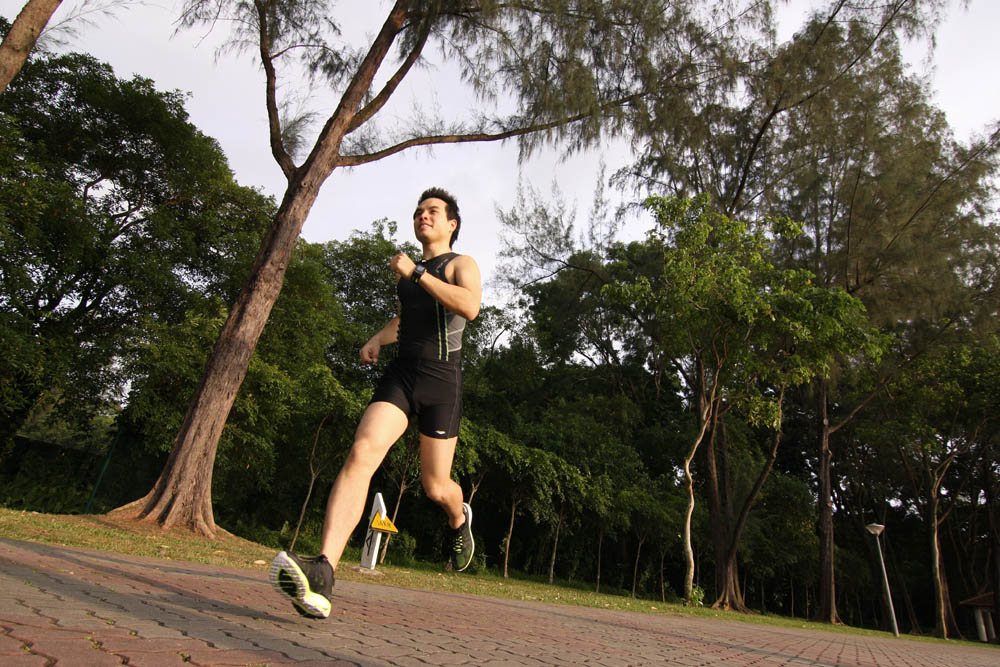 With so many parks around the island, runners like Derrick can have their pick of green surroundings for exercising at any time of the day.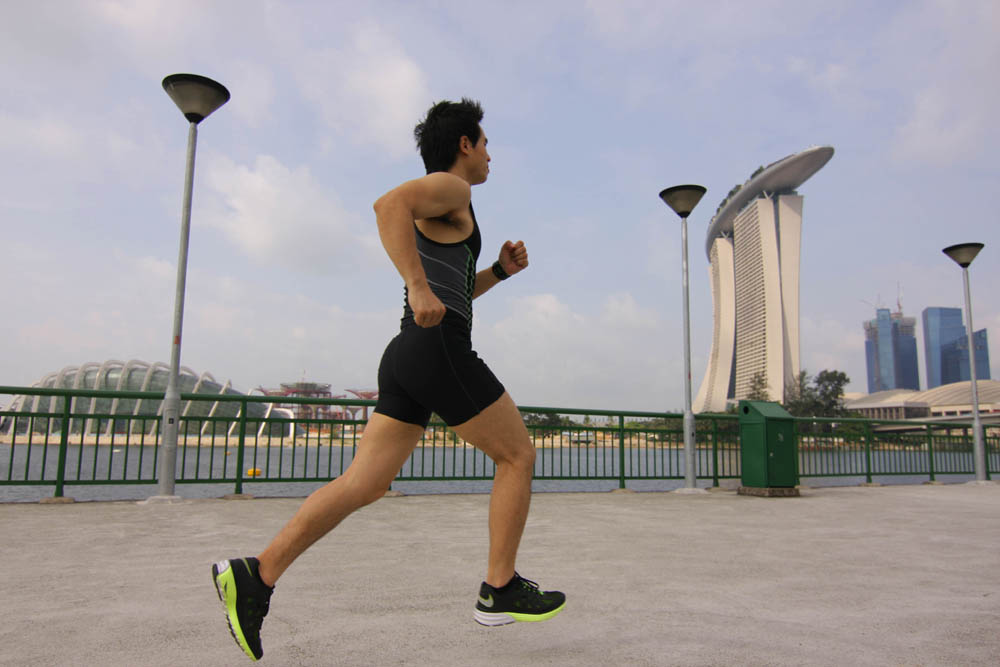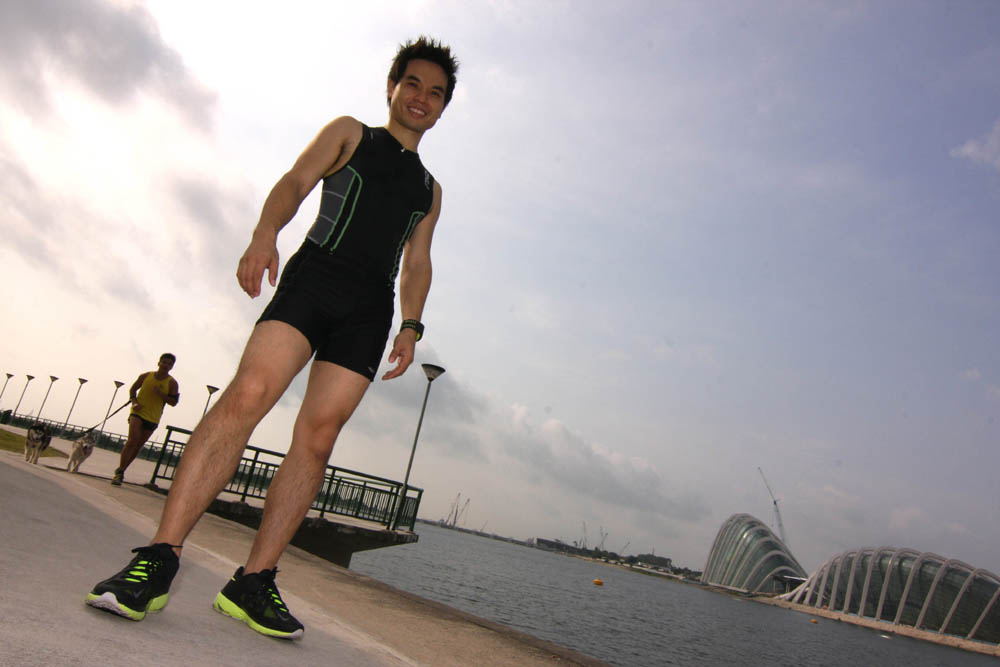 Derrick's 11km running loop takes him from Lavender, past Marina Promenade toward the Esplanade and back again. He is looking forward to adding Gardens by the Bay to this route when it opens in 2012.