On The Trail Of Spice History
What do chocolates have in common with ancient gods? Aztec legends reveal that the cocoa bean was used in ritual offerings around 500 years ago. Cocoa was also known as the "food of the gods" in ancient Greece.
Fast forward to the present day, where you can dig into the history and legends behind the cocoa bean and other spices at Fort Canning Park's Spice Garden. This garden is a replica of Singapore's first experimental and botanical garden, and houses a collection of over 100 species of spice.
Back in 1822, Sir Stamford Raffles introduced spices like clove and nutmeg to Singapore from Bencoolen, nurturing them at the site where Fort Canning Park stands today. This first garden was a response to the fervour of Asia's spice trade, at a time when spices were of immense value among various colonial powers.
On my guided walk of the spice trail, I uncovered little-known history and legends behind herbs and spices, and also came to understand some of the mysteries surrounding the spices commonly used in Peranakan cooking. Peranakan recipes, once closely-guarded secrets, were illuminated on this experiential journey.
Together with the more inquisitive members of the tour, I enjoyed touching, smelling and even tasting some of the spices. The helpful guide supplemented the experience with insightful details on the uses of the spices, ranging from the edible and ornamental to the medicinal. I was especially fascinated to learn that the scent of Pandan leaves could be used as a remedy for warding off cockroaches.
Some of the spices rang a bell with the seasoned homemakers on this walk, who launched into an excited discussion about the culinary uses of the Torch Ginger's vivid pink flower. While they extolled its use in dishes like Penang laksa and rojak, the tourists scribbled down notes, hoping to use some of the introduced spices in their own recipes.
One spice which I recognised easily was the betel nut leaf, as it brought to mind another Peranakan connection - the image of Tua Ji from the drama series The Little Nyonya. This fictional villainous matriarch had the addictive habit of chewing betel leaves, then spitting out the reddish remnants of the leaves in her venomous fury.
I ended the trail walk with a sense of having experienced a unique cultural experience right in the heart of Singapore. This spice trail, with its deep historical links to the colonial era, had so much to share with locals and tourists alike. I left feeling fortunate to have a greater understanding of this park's rich history and heritage.
By Chan Yee Bei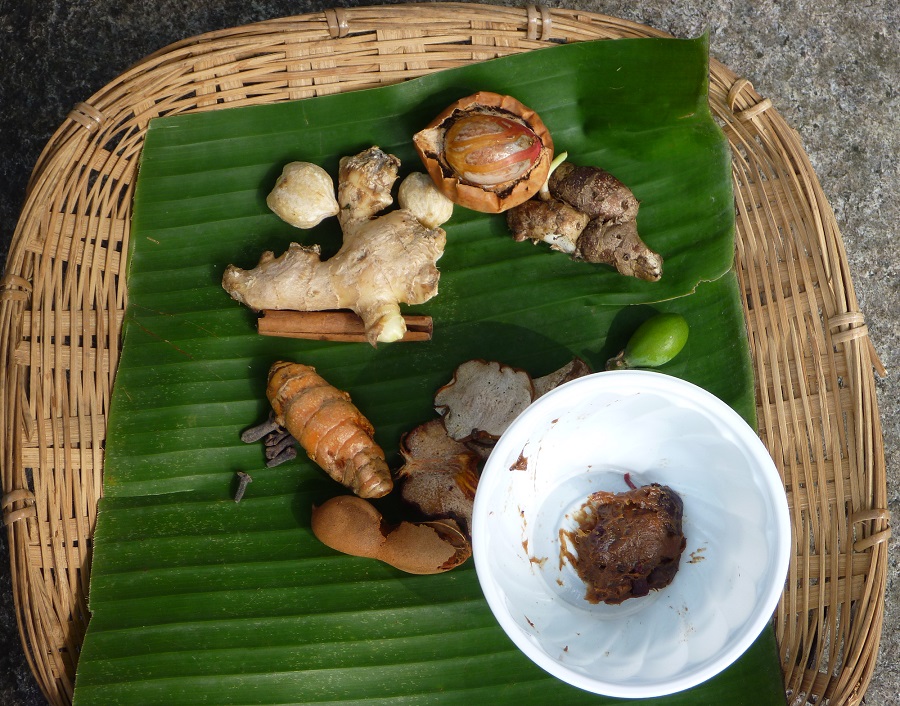 The Spice Trail was an experiential journey of smell, feel and even taste.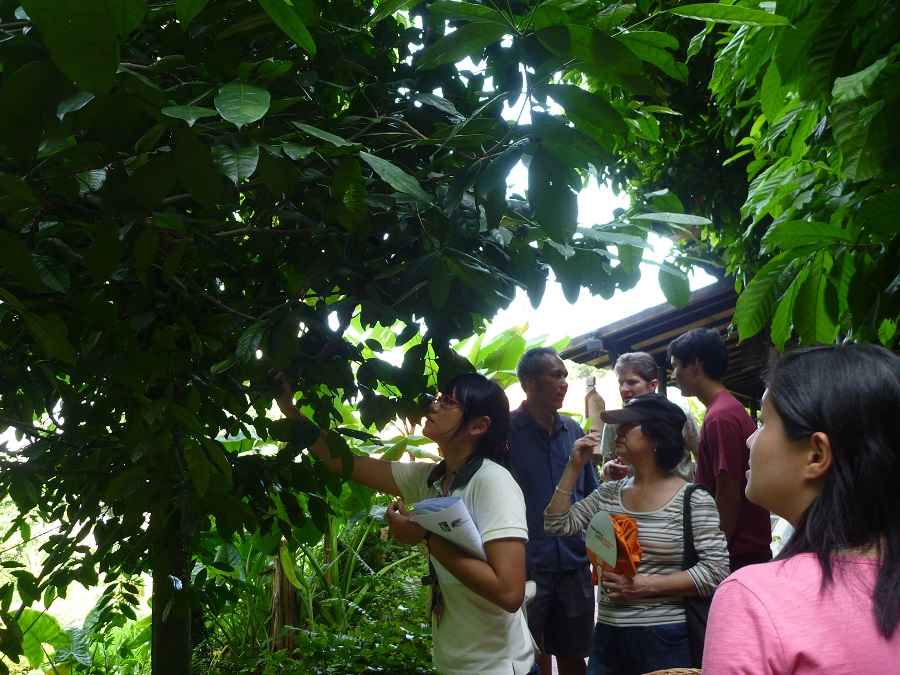 If you are more used to seeing spices on a rack in the supermarket, this walk will show you various fruits, herbs and spices growing in their natural state.