Vineyard at HortPark: Great Food In A Garden
There is good food, and then there is good food which can be enjoyed in a great setting.
Vineyard is set amidst the lush gardens of HortPark, and is the perfect place for a get-away lunch or for chilling out during the weekend. With its soft background music of familiar oldies, the deep brown wooden flooring and décor, Vineyard is classy and yet comfortable.
Vineyard serves a mix of Thai, French and Italian cuisine. If you are going for lunch, you should best call ahead for a reservation. Ask for the window seats which give you a gorgeous view of the sun-kissed park and its infinity pond.
I love the layout of the restaurant, which has a spacious feel despite its obvious popularity. This is one establishment which does not try to squeeze in more seating but believes in giving its patrons adequate space. This makes it an ideal place for a casualtête-à-tête or to talk business.
Before we even ordered, we were served bread with balsamic vinegar and olive oil. We opted for the set lunch, priced at $22. There was a wide choice of appetisers, mains and deserts. For starters, I had the Wood Smoked King Salmon, which came in thick fresh slices served on an attractive stone plate.
The Ral Al Hanout Chicken Roulade came next. It was satisfying, with generous portions of well-marinated chicken served alongside juicy summer vegetables. Equally enjoyable was the Purtuna Salmon, its skin and pink flesh pan-seared to perfection.
The dessert of the day was Crème Brûlée- a sweet finish to a very pleasant lunch. Vineyard also stocks a wide variety of wines, as well as Gryphon tea.
As we were leaving, we spotted the outdoor seating area fronting the infinity pond. We'll be sure to return another day to enjoy this lovely al-fresco setting in the evening, when it's cooler.
By Clarence Chua
Vineyard at HortPark is open from 12 noon to 3 pm for lunch on weekdays.
It is open from 6 to 11 pm for dinner on Monday to Thursday, and 6 pm - 1 am on Fridays and the eve of public holidays, and from 12 noon till late on weekends and public holidays.
For reservations and more information, call 6479 7977.
We have a set lunch for two at Vineyard to give away! Simply take part in our contest for your chance to win.
Vineyard has a spacious interior with a cosy feel, and accommodates both small and big groups.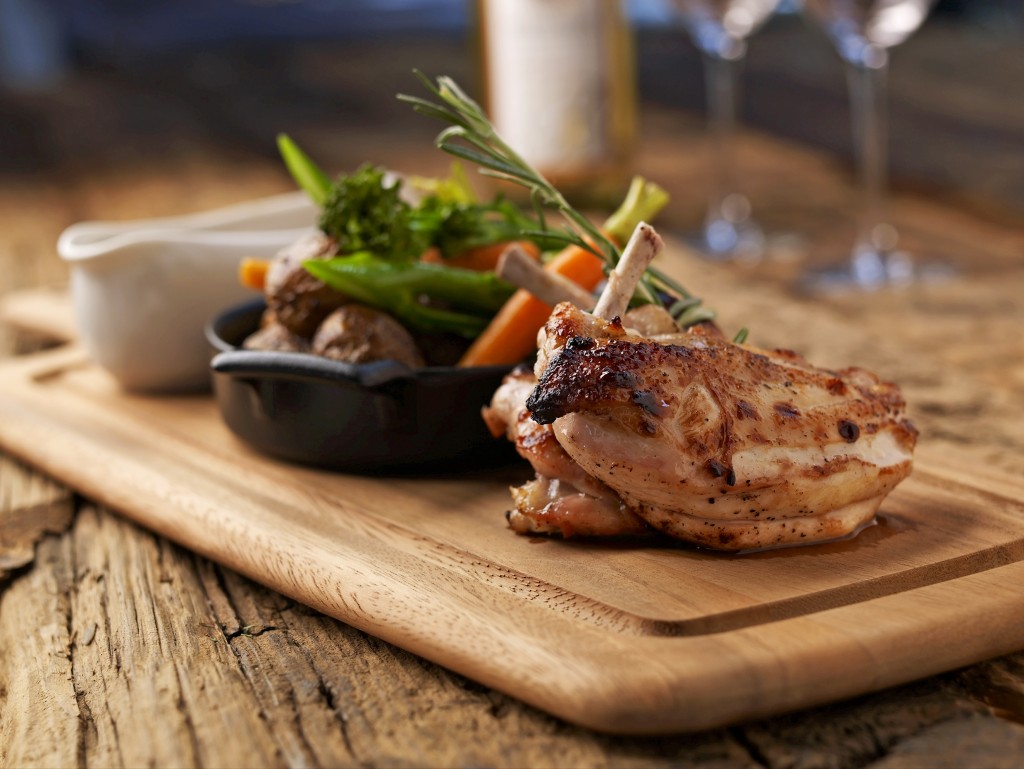 Vineyard boasts a wide selection of dishes that includes fine French cuisine, such as oven-roasted game hen.
Besides European-style dishes, Vineyard also features an extensive Thai menu.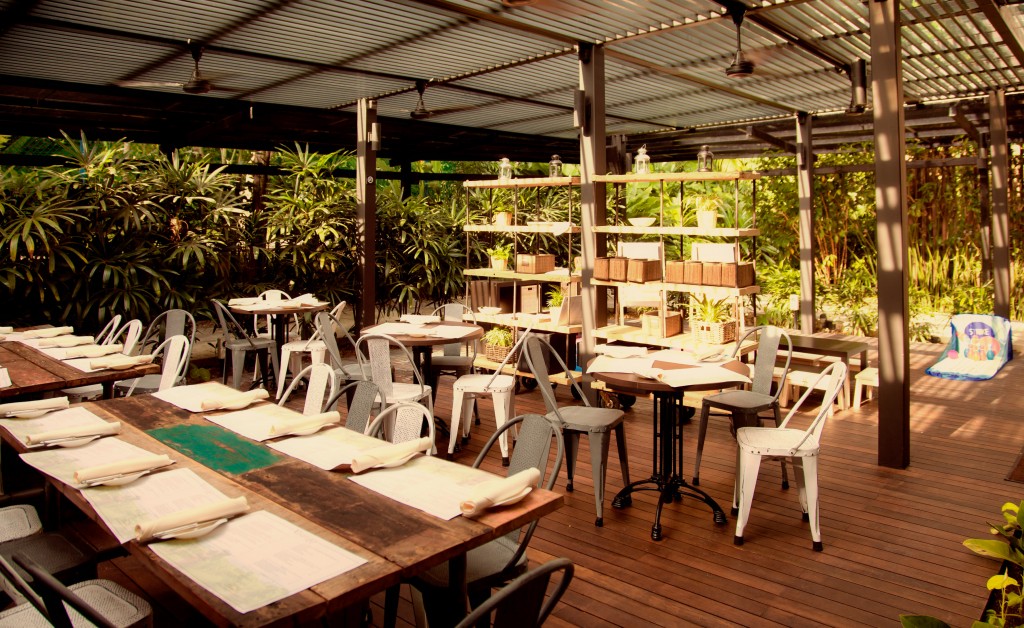 Nestled amid the greenery of HortPark, Vineyard provides a rustic escape from the bustle of the world outside.