Parks Festival 2011: Celebrating Our Green Spaces
Do you know how many parks there are in Singapore? Many people in Singapore have yet to visit more than a dozen parks - and yet, there are over 300 parks on this small island! To celebrate our parks and their diversity of features, the Parks Festival was launched on 17 September 2011.
The festival kicked off with a fun-filled roadshow on 16 September, held in the heart of the financial district. For just one day, Raffles Place Park was transformed into a carnival venue with games and activities for all ages. Office workers stopped by at lunchtime to try their hand at Xbox Kinect games and flower arrangement, and families with young children had fun playing on the swing set. Check out photos of people enjoying the swings on NParks' Facebook page!
During the Parks Festival roadshow, many had the chance to voice out their feelings about parks and gardens. As part of our journey to making Singapore a Cty in a Garden, we want to hear from you too. Visit http://www.nparks.gov.sg/ciag to share your ideas!
This unique event was but a teaser of the main event, which ran for nine days at parks all around Singapore. On the first Saturday of the festival, more than 20 activities took place in various parks. These included the Sandcastle Fiesta at East Coast Park, a marquee event of the festival which saw 80 sandcastles constructed by nearly 700 participants.
The rest of the week saw a range of other activities for old and young. There were nature walks at the nature reserves and at Chek Jawa Wetlands on Pulau Ubin, sporting events on land and in the water, and even art and sculpture exhibitions at Fort Canning Park.
If you missed the Parks Festival, you can still explore a park you've never been to before. Take your pick of our handy DIY guided walks, and go for a park adventure with your loved ones. You can also take part in one of many events and activities held in parks all around Singapore.
Photos by Mohammad Shairazi Idris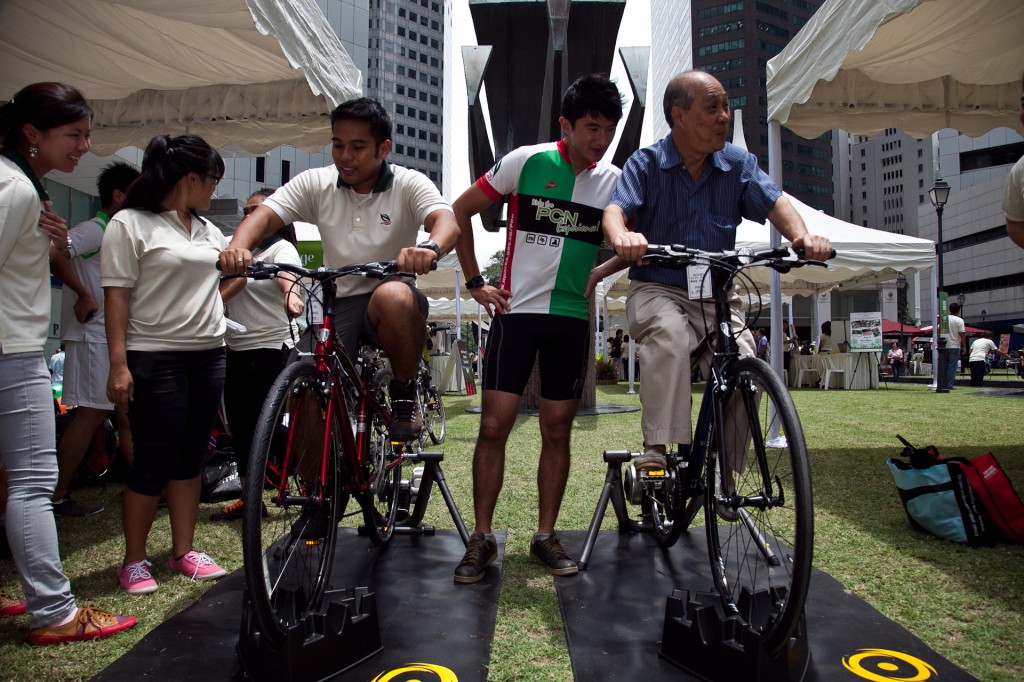 At Raffles Place Park, NParks staff competed with passersby in a stationary bike race.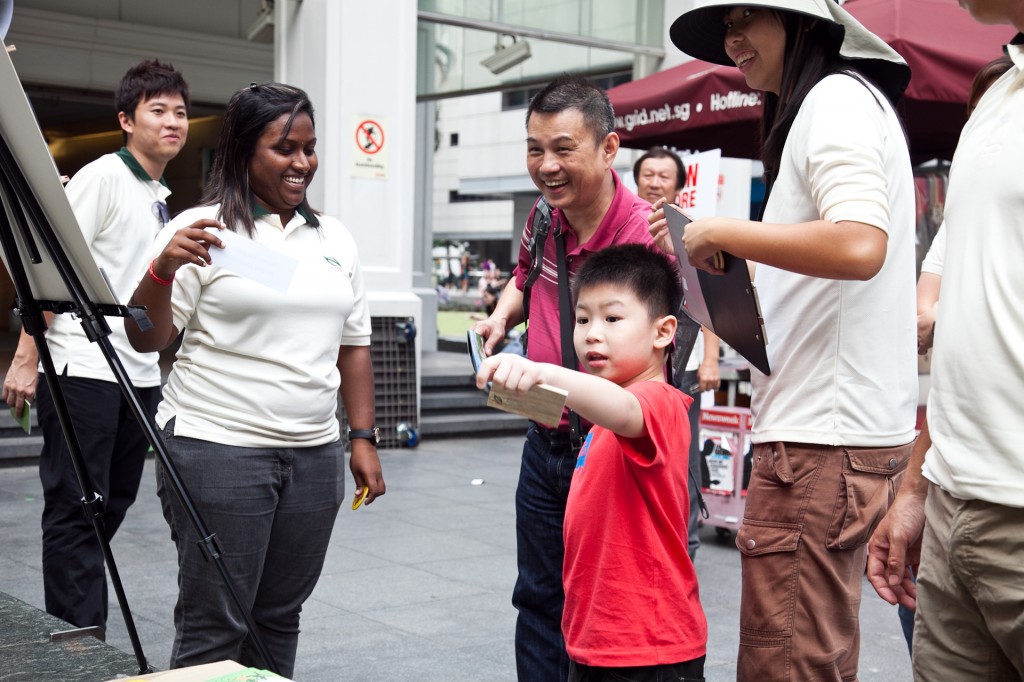 As this young man found out at Raffles Place Park, no one is too young to discover new and interesting facts about Singapore's parks.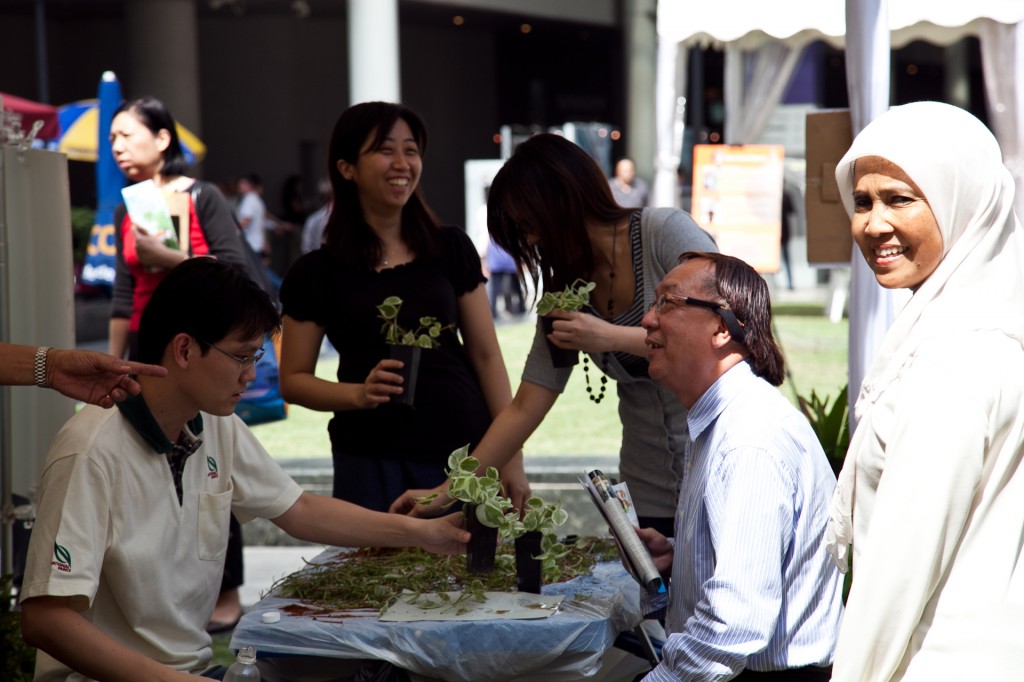 The Parks Festival is over, but our fun-filled activities continue in parks around Singapore. Visit HortPark for classes and workshops on gardening and plant décor.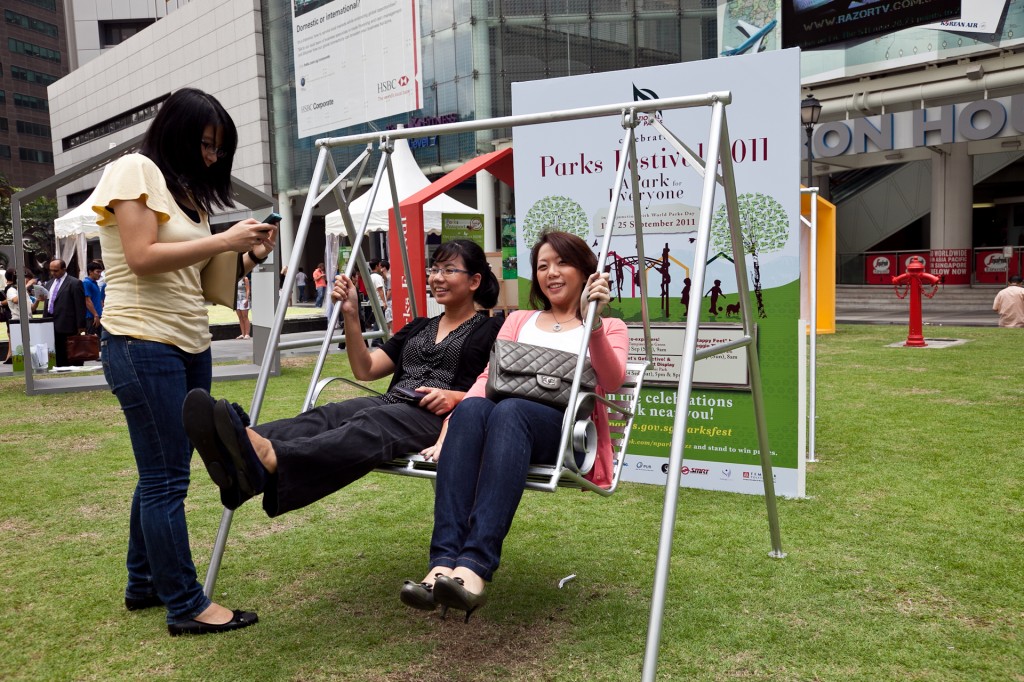 Passersby took advantage of the swings placed at various locations around Singapore during the Parks Festival.