Butterfly Hill - Where Tigers Fly!
Pulau Ubin is a haven for wildlife - within its myriad habitats you can find 570 vascular plant species, 27 mammal species, 205 bird species, 39 reptile species, 7 amphibian species, 53 dragonfly species and over 150 butterfly species. It is not surprising then that the island is a magnet for nature lovers who seek out their specific 'targets' to watch or photograph.
A favourite haunt is the Butterfly Hill. In 2005, the Jelutong Campsite was created out of a piece of wasteland reclaimed from the sea during past granite quarrying operations. Within the campsite sits Butterfly Hill - a knoll created specially to conserve and showcase butterflies.
About the size of a football field, the knoll attracts over 80 species of butterflies - you need spend only half an hour on a sunny day to encounter more than 20 species fluttering around.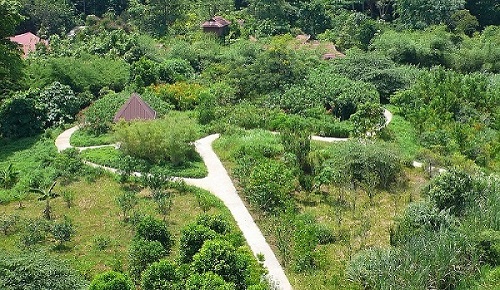 A bird's eye view of Butterfly Hill, a sanctuary for over 80 species of butterflies.
Over 50 butterfly-attracting plant species exist here. Local butterfly expert, Khew Sin Khoon, provided helpful advice on what to plant. Some of these are 'nectaring' plants whose flowers provide energy-rich nectar for adult butterflies, while others are 'host' plants caterpillars feed on.
For aesthetic purposes, nectaring plants are generally placed near the edge of footpaths, shielding the host plants, the leaves of which are sometimes decimated by the voracious caterpillars. Many of these plants thrive in the sun and care has been taken to ensure that they are not shaded over by other plants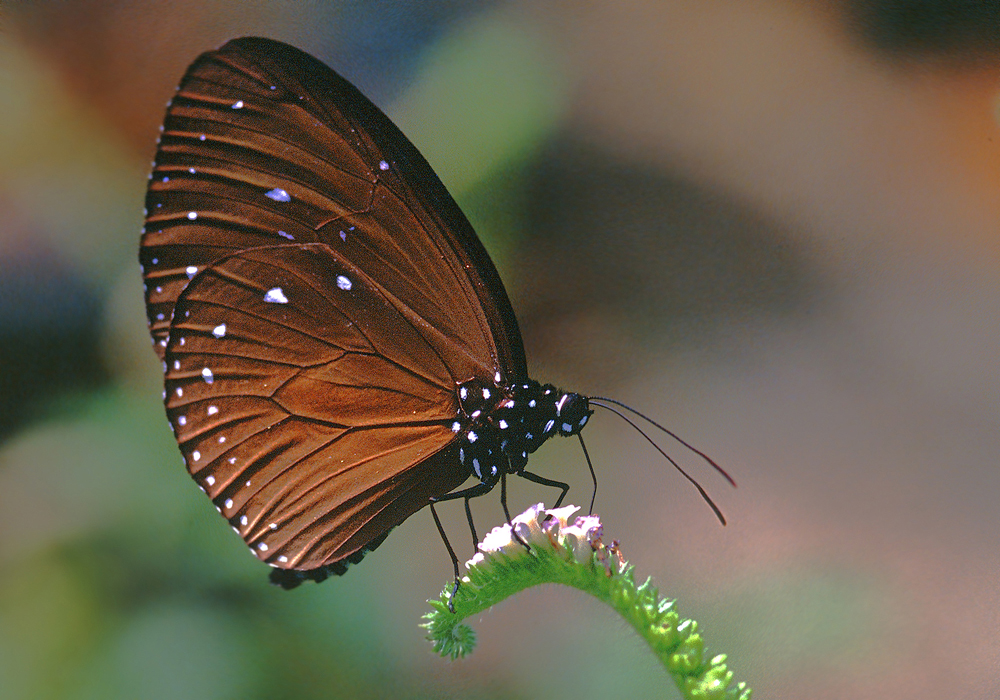 The rare Dwarf Crow was presumed to be extinct in Singapore until its rediscovery in 2002 at Pulau Ubin. The island remains the only place in Singapore where this butterfly can be found.

Butterfly species you are likely to see at Butterfly Hill include Blue Glassy Tiger, Plain Tiger, Common Mime and Cycad Blue. Some rarities include Common Jay and Dwarf Crow. The last species was previously presumed to be extinct in Singapore. It was only rediscovered in 2002 at Pulau Ubin, and is so far known only from this locality.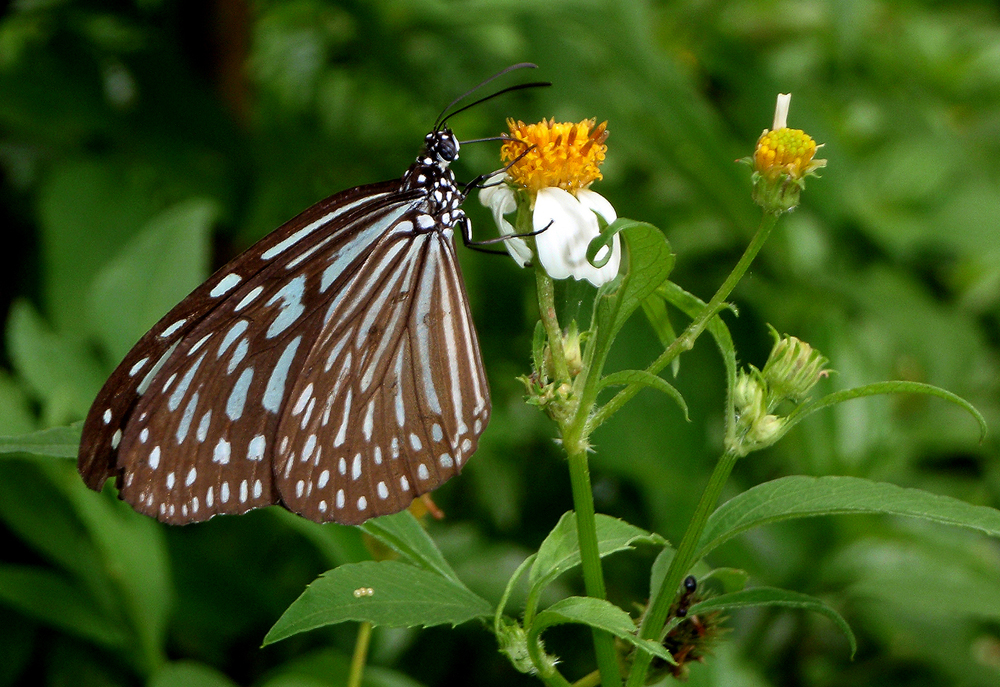 The Blue Glassy Tiger is often seen fluttering the Rattlebox Pea plant.

Today, Butterfly Hill serves as a successful model for enhancing butterfly conservation and butterfly appreciation that can be applied elsewhere on Pulau Ubin, as well as other areas in Singapore. The next time you visit Pulau Ubin, keep an eye out for our flying friends!
By Robert Teo
If you wish to explore Pulau Ubin further, we have a variety of guided tours, or you can download a trail guide if you prefer to do it at your own pace and time.
For a comprehensive guide to Singapore's butterflies, you can check out the book "A Field Guide to the Butterflies of Singapore" by Khew Sin Khoon.
You can also visit the Butterfly Garden at HortPark, which is open to the public for free every last Saturday of each month, from 9 - 11am.