Book Review: The Ginger Garden
Book Review:
The Ginger Garden
By Jana Leong-Skornickova & Dina Gallick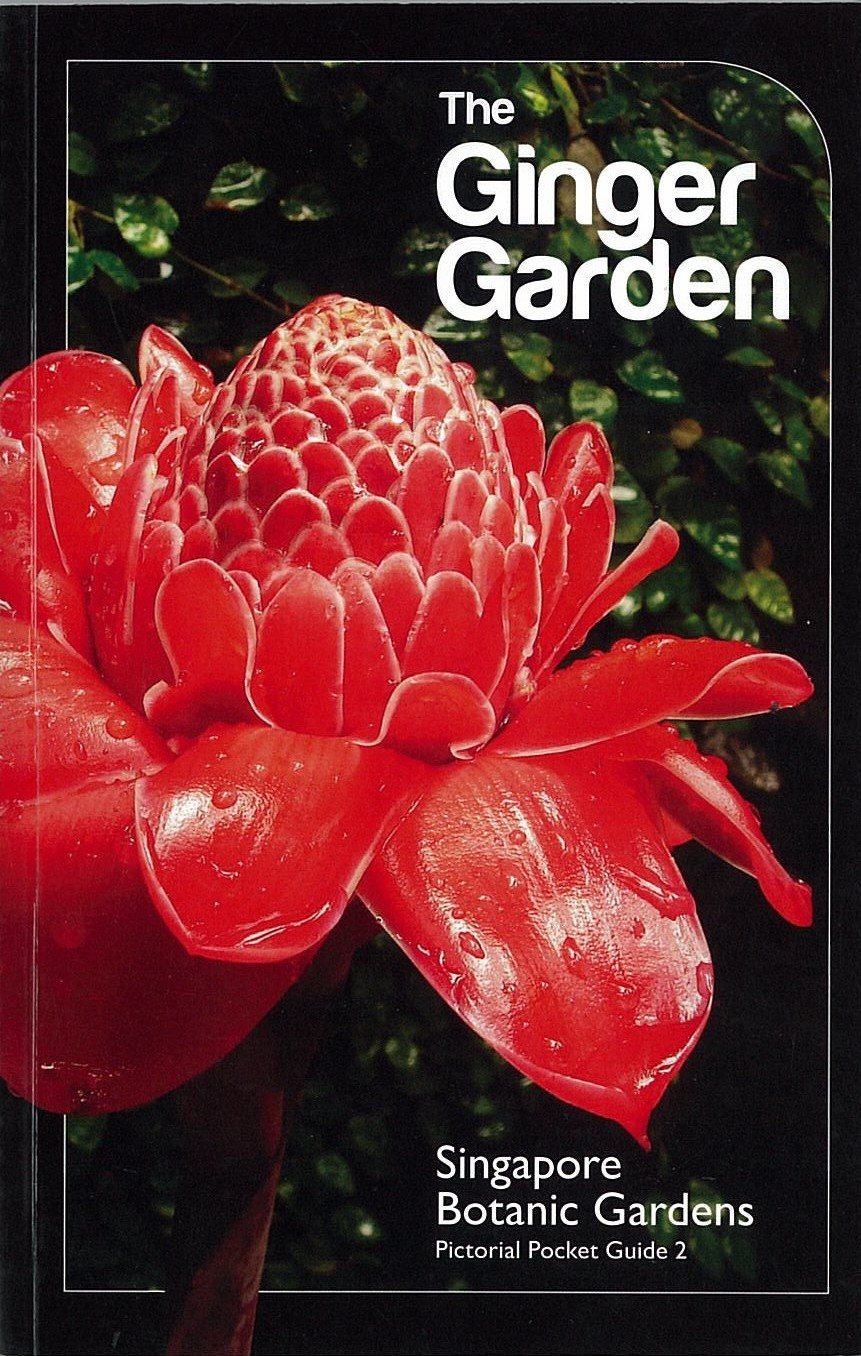 When it comes to gingers, most of us would think of edible gingers such as the ginger used in cooking and the greater galangal (also known as lengkuas). What we use in the kitchen, and sometimes in medicine, are actually the aromatic underground stems of these plants.
Did you know that the torch ginger, a ginger species that produces beautiful sceptre-like inflorescences, produces the floral buds that we shred and add to flavour rojak? And did you also know that these gingers are also distant relatives of bananas and a host of beautiful flowering garden plants like the bird-of-paradise, prayer plant and spiral gingers?
The Ginger Garden book provides the answers to these questions and more. Written by Senior Researcher Jana Leong-Skornicková of the Singapore Botanic Gardens and Dina Gallick, this beautifully-illustrated handbook is peppered with interesting tidbits of information - a handy guide for visitors to the Ginger Garden in the Gardens.
The authors start off by introducing gingers and their relatives, their characteristics and uses in our daily lives. Next, the reader is brought through the eight amazing families of plants, namely, Cannaceae (canna family), Costaceae (spiral ginger family), Heliconiaceae (heliconia family), Lowiaceae (Orchidantha family), Marantaceae (prayer plant family), Musaceae (banana family), Strelitziaceae (bird-of-paradise family) and Zingiberaceae (true ginger family). One also gets to learn more about the representative species, often beautiful, if not rare, found in the Ginger Garden.
The authors also showcase birds spotted in the Ginger Garden. For instance, sunbirds are often attracted to a garden populated with heliconias and torch gingers. The authors have also included a pictorial glossary at the back of the book, which is extremely useful for non-botanically inclined readers to familiarise themselves with the terms used to describe parts of a ginger plant.
This all-purpose book is not only great for students who want to learn more about this group of plants, it also serves as a good introductory guide for budding home gardeners looking to create an outdoor tropical-themed garden. Although the list of plants is not exhaustive, readers can familiarise themselves with the range of ornamental and horticultural species and cultivars available in local nurseries.
Once you are done reading the book, do visit the Ginger Garden at the Singapore Botanic Gardens to see the plants in person. You can download the DIY trail guide. Just remember to bring the book along, too!
By Wilson Wong
Copies of this book are available at the Singapore Botanic Gardens' retail shops: The Garden Shop and the Library Shop for $9.50 (inclusive of GST).