A View Like None Other
The North Eastern Riverine Loop (NERL) is the newest park connector loop to be completed. This new loop links four parks in the northeast of Singapore - Punggol Park, Punggol Point Park, Punggol Waterway Park and Sengkang Riverside Park.
I had visited Punggol Promenade previously, before it was officially launched as part of the NERL in February this year. But when I learnt that 80 per cent of the route parallels the waterways of Sungei Pinang, Sungei Punggol and Sungei Serangoon, I became curious. Thus, I was happy to have been given the opportunity to check out the route even before it was launched.
However, it was an overcast afternoon as my colleague and I set off for our exploration of the loop. The long journey to Lorong Halus (our start point for the trip) seemed all for nought, as rain pelted down relentlessly, accompanied by rolls of thunder, all threatening to cancel our trip before it even began. But my colleague assured me that the rain would stop in time.
True enough, when we reached Lorong Halus, the heavy downpour was reduced to a mere drizzle, and practically non-existent by the time we set off on our cycle. As we pedalled our bikes, I was grateful for the change in weather, because the scenery was unlike any other places I have cycled before in Singapore.
A breathtaking exploration of the Northeast of Singapore
Cutting through the residential districts in Buangkok, Serangoon, Sengkang, Punggol, Hougang and into the rustic landscapes of Punggol Jetty, Punggol Promenade and Lorong Halus Wetland, the NERL is probably the most scenic loop within the 200-km Park Connector Network developed so far.
Along the way, we heard bird calls amid the dense vegetation along the route - one can almost forget that we are in Singapore. The leaves of the African Fountain Grass swayed gracefully in the breeze as we cycled past, bringing forth a sense of nostalgia of a Singapore past. Continuing along Punggol Promenade towards Sungei Serangoon Park Connector, I could not help but admire how the residential areas were integrated with the lush greenery and breathtaking coastline of northeast Singapore.
The route really promised a view like none other. As I cycled along, I saw many different people pursuing various recreational activities along the loop - cyclists, joggers, pet owners walking their dogs, kite flyers, as well as anglers.
Bicycle kiosks coming up!
Cycling along the route was easy - there were no demanding uphill rides, and at one of the stretches a laterite track had been laid. I can foresee the track being well-utilised for running or cycling events in the future. Non-bike owners don't have to despair. They can rent a bike - a bicycle rental shop has opened in Punggol Point Park, with possibly more mobile kiosks to be opened along the route in the near future.
It was near evening when we reached the end of our journey. It would have been nice if I could see some of the birds I was told that had been spotted along the river banks. But alas, perhaps it was the wrong time of the day, or because I zipped past too quickly on my bike, I saw none. But nonetheless, it was a lovely cycle and I would definitely be back. You can explore the North Eastern Riverine Loop yourself. Just download the guide before you set off.
By Eta Lauw
The North Eastern Riverine Loop at a glance
Launched on 25 February 2012, the NERL is the fourth loop in the Park Connector Network to be completed after the Northern Explorer Loop, Eastern Coastal Loop and Western Adventure Loop.
Consists of 26 km: Punggol Park Connector (6.1km); Punggol Promenade (4.9km); Serangoon Park Connector (2.3km); Sungei Serangoon Park Connector (2.1km); Buangkok Park Connector (1.5km); Punggol Waterway (8.4km both ways)
Links four parks: Punggol Park; Punggol Waterway Park (along Punggol Waterway); Punggol Point Park (at Punggol Promenade); Sengkang Riverside Park
Birds that can be spotted along the route include the Scaly-breasted Munia, Pacific Swallow, Grey Heron, Little Egret, Collared Kingfisher and White-breasted Waterhen

A variety of plants, including the purple leaves of the African Fountain Grass, line Punggol Waterway, creating a habitat for wildlife to flourish.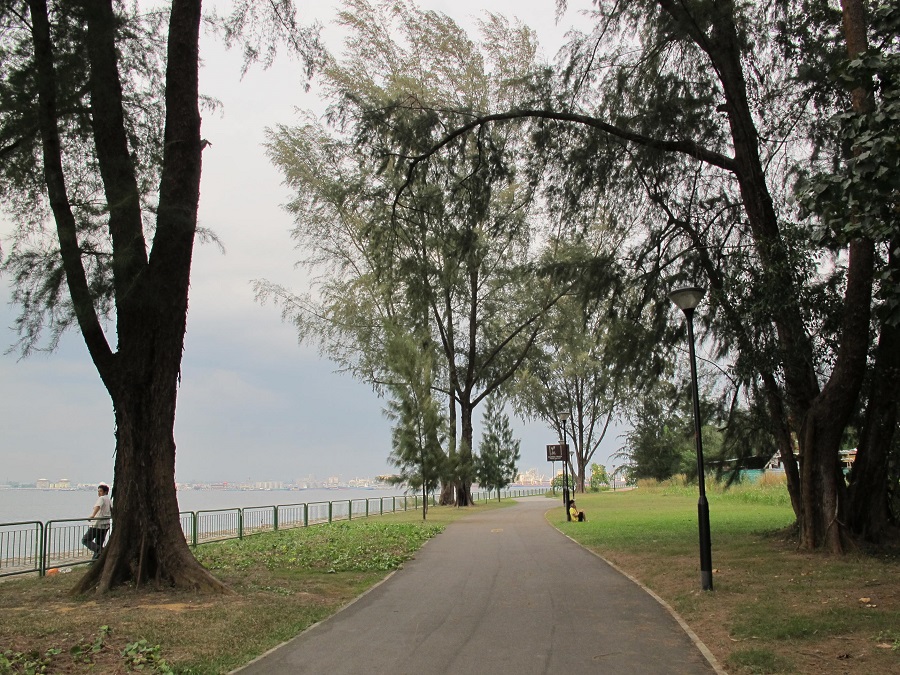 The park connector near Marina Country Club makes a peaceful spot for tranquil musing or for a private chat over the phone.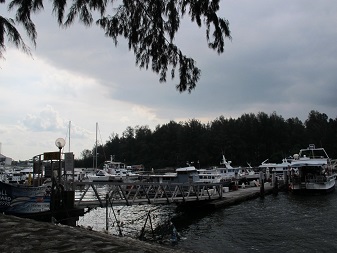 You can do some 'boat spotting' at Marina Country Club, while you take a break from exploring the park connector.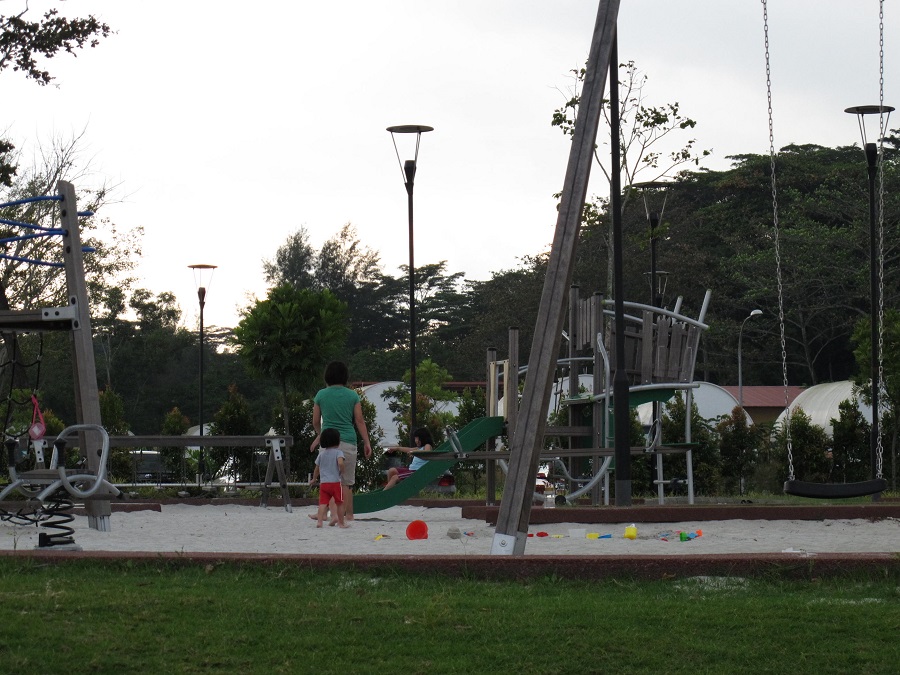 The playground at Punggol Point Park makes for a fun family spot. Strong winds at Punggol Point have attracted kite-flying enthusiasts.