A Peek into the 'Wild' Side of Singapore
"Wild Singapore"? To some readers that might be a contradiction in terms. But in truth, there really is a wild side to Singapore, one that although influenced by urbanisation and human activity, also retains the natural beauty of Mother Nature and the benefits of her ecosystem services.
"Wild Singapore"? That sounds familiar - isn't it the name of a marine conservation blogsite? Yes it is, and we're happy to announce that the owner of the blog, Ria Tan, is also one of the authors of this new book together with staff of National Parks Board (NParks) Benjamin Lee and myself. "Wild Singapore"? Yes, this is not just about NParks and the nature reserves; it covers the whole of Singapore's natural heritage and attempts to bring it alive through engaging narrative and vivid photographs. Every major tropical habitat from forest to sea, from mangrove to freshwater, from secondary woodland to park/garden is covered in a separate chapter.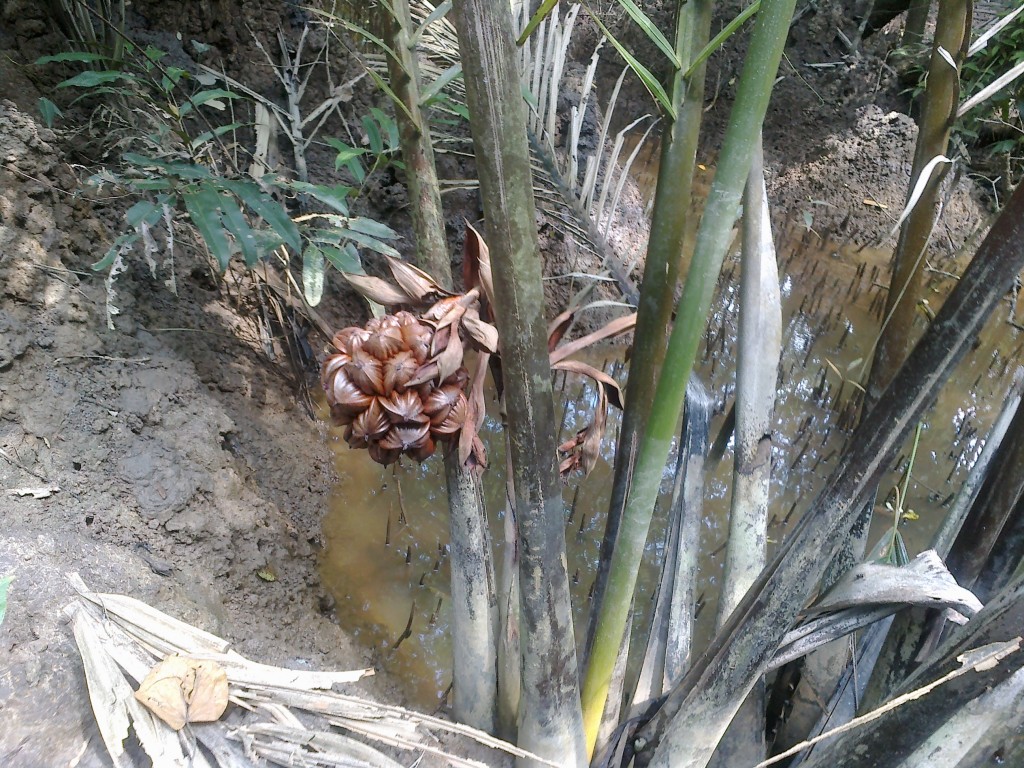 A Nypa fruitcans - it is best known among Singaporeans for its fruit called 'attap chee'. Its fronds are used as roof materials for traditional houses.
Fast Facts From Wild Singapore
Did you know Singapore has almost exactly 12 hours each of daylight and night throughout the year? Thus animals in Singapore, regardless whether they are active in the day or night, do not have to adapt to big changes in the length of time they sleep and starve, as compared to animals from higher latitudes that might have to wait 16 hours for breakfast during winter, but face the reverse in midsummer, where they get much less sleep.
Did you know that you can find some familiar food fish in Singapore? Fishes like sardines, herrings, snappers, mackerels and tunas, can be found in waters off Singapore. But most of the fish we eat are imported fresh, frozen or tinneed.
Did you know that there are many gliders in Southeast Asia's tropical forests as compared to the rainforests of Latin America and Africa? In Singapore itself, there are at least five groups of gliding vertebrates: flying lizards; colugo; flying squirrels; flying snakes; and flying geckos.
Did you know that the earliest record of freshwater swamp forest in Singapore appear to be from a 19th century book of watercolour sketches? The book, published in 1876 in Germany, has a sketch titled 'Path across the swamp (Changi)' that depict an environment similar to what can be seen today in the Nee Soon freshwater swamp forest.
The book is rounded out by an introductory chapter describing the early naturalists and their activities after the founding of modern Singapore, and a final chapter describing some of our future biodiversity challenges and how Singapore will face them.
But this is not just a book on the flora and fauna of Singapore; the authors hope the book may also help to inform, educate and remind us on the imperative of conserving nature while the socio-economic needs of society are being addressed.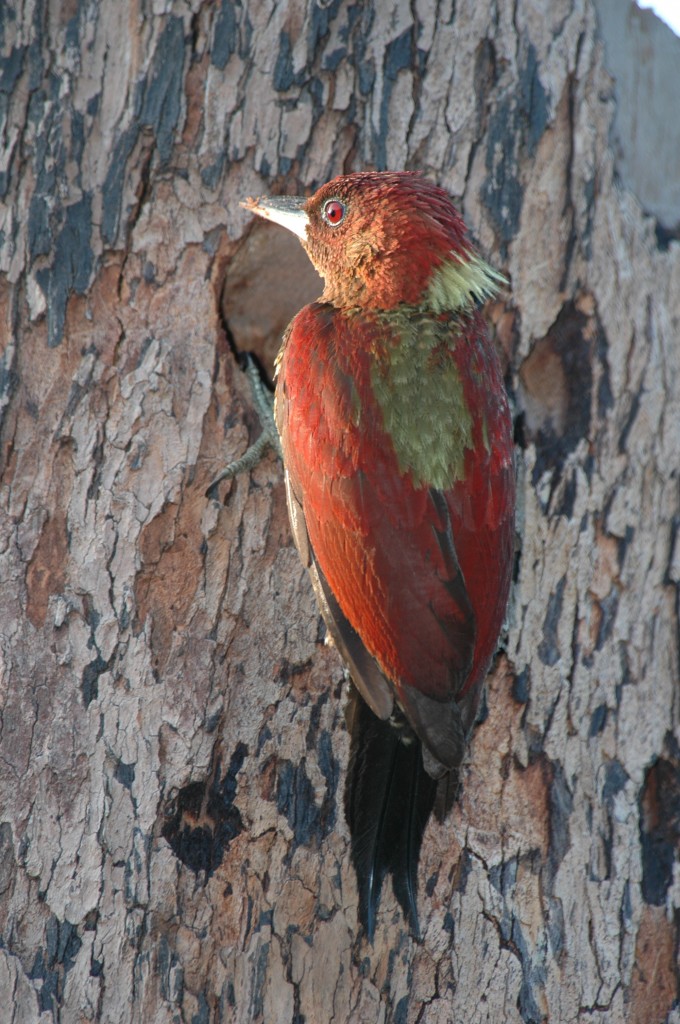 The Banded woodpecker (Picus miniaceus) is a common resident of woodlands, excavating its nest hole in a dead tree-trunk. Sustainable development is not a catch phrase. As Prof. Leo Tan, Chairman of the Garden City Fund, says in his foreword to the book, the future of mankind depends on the well-being of our natural ecosystems being conserved alongside our socio-economic progress.
Next year Singapore will celebrate the 50th Anniversary of the greening of the nation. It is most timely that as a lead-in to the celebration, NParks launches Wild Singapore now. While the City in a Garden may conjure up images of managed greenery, significant pockets of wild places and wild species of plants and animals still abound. Anyone who says there is no wildlife in Singapore should try to visit some of the places described in these pages, to prove to themselves the truth within the title. Of course it won't be on the scale of some of the world's greatest wild places, but it should be convincing enough that there really is a wild side to Singapore.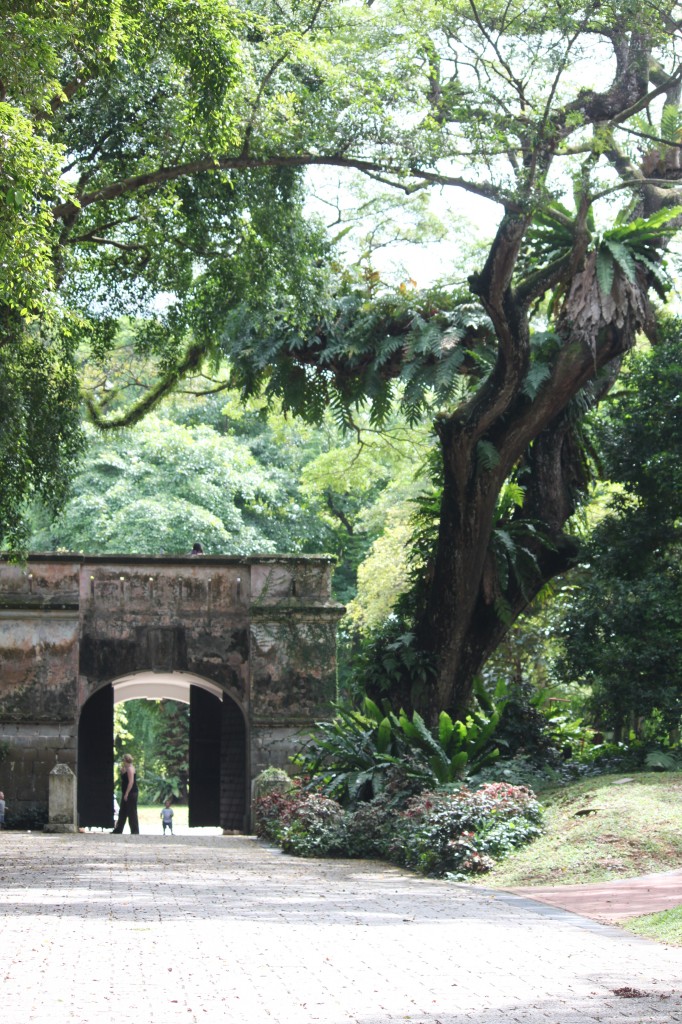 The old fort at Fort Canning - much of Singapore's greenery is managed, but pockets of wild areas and flora and fauna still exist. Jane Goodall, world renowned expert on chimpanzees and an ardent conservationist, prepared a Preface for the book in her capacity as patron of the Jane Goodall Institute (Singapore).
In her words, "There is hope for the future. Human intellect and ingenuity is impressive, nature is amazingly resilient, and young people, when informed and empowered to take action, have incredible energy and determination. Again and again, thanks to the indomitable human spirit, we achieve the seemingly impossible."
By Geoffrey Davison
Photos by Nypah Fruticus
Fort Canning by Geoffrey Davison
Banded Woodpecker by Benjamin Lee
In early November 2012, Oxford-based publisher John Beaufoy and NParks will be launching this exciting 200-page book, illustrated with more than 250 colour photos. The book retails for $69.90 at all major bookstores as well as Singapore Botanic Gardens retail shops - the Garden Shop and the Library Shop.Wild Singapore Authors
Notes: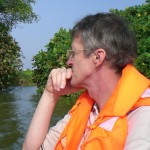 Geoffrey Davison has spent all his working life in Southeast Asia, as a university lecturer in Malaysia, a conservationist with World Wildlife Fund, and now with the National Parks Board. His interests range across ornithology, tropical forest ecology and animal taxonomy. He has written numerous scientific papers as well as a number of books about birds and wildlife in Southeast Asia, including the bestselling A Naturalist's Guide to the Birds of Malaysia.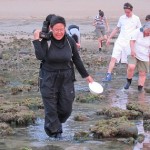 Ria Tan is passionate about Singapore's marine life as a writer, photographer and volunteer. She regularly monitors about 50 seashore locations and, working closely with the National Parks Board, she helps manage TeamSeagrass and volunteers with the Mega Marine Survey of Singapore. She has co-authored the Chek Jawa Guidebook and is currently working on new marine nature guidebooks for Singapore.
Benjamin Lee studied zoology at the National University of Singapore and has a keen interest in the natural history of Singapore and the Southeast Asian region. He has varied research and conservation interests which include human-primate commensalism, wildlife trade, conservation of mammals and sustainable use. He has worked at the National Parks Board since 2000. He believes that pocket parks and small nature reserves are the future for nature conservation in Singapore and other cities.