Great GRUB At Bishan-Ang Mo Kio Park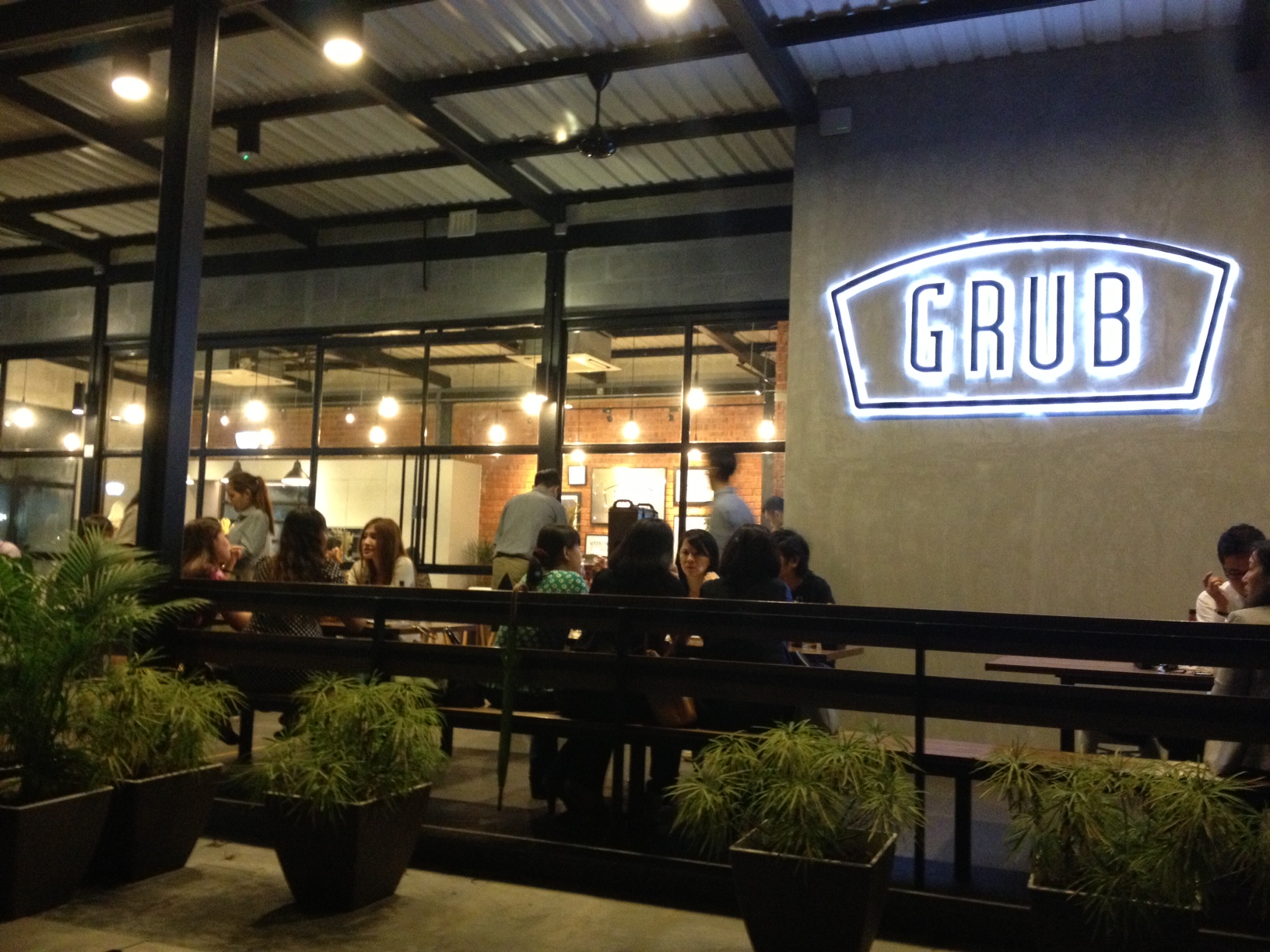 Surrounded by lush greenery, GRUB is a nice change from packed restaurants in town.
If you're a frequent visitor of Bishan-Ang Mo-Kio Park, you would have noticed GRUB – a restaurant that combines two business concepts in one location. On weekday afternoons, the venue plays host to cooking events by corporate and social groups. At night and on weekends, it serves up a variety of Western dishes guided by its three core values – responsible ingredients, inspired menus and delicious food. All these with a stunning park view!
With online reviewers calling the food at GRUB "splendid", "top-quality" and "must-try", my expectations of the recently-opened bistro located at Bishan-Ang Mo Kio Park were high. GRUB doesn't take reservations, so my friends and I chose to go on a Wednesday night, thinking there would be fewer people. Alas, we ended up waiting 40 minutes for a table, but I refused to let that dampen my spirits.
Ambience-wise, the music was good, the air cool (thanks to the ceiling fans installed at the outdoor area) and the atmosphere relaxed.
Now, the food. The good news is after the long wait for our table, it took no more than 15 minutes for our dishes to arrive. The appetisers – Chili Con Carne and Truffled Egg Cocotte – were scrumptious, leaving us wanting more.
We gave the Chili Con Carne ($8) a thumbs-up due to the generous serving of minced beef, sour cream and guacamole.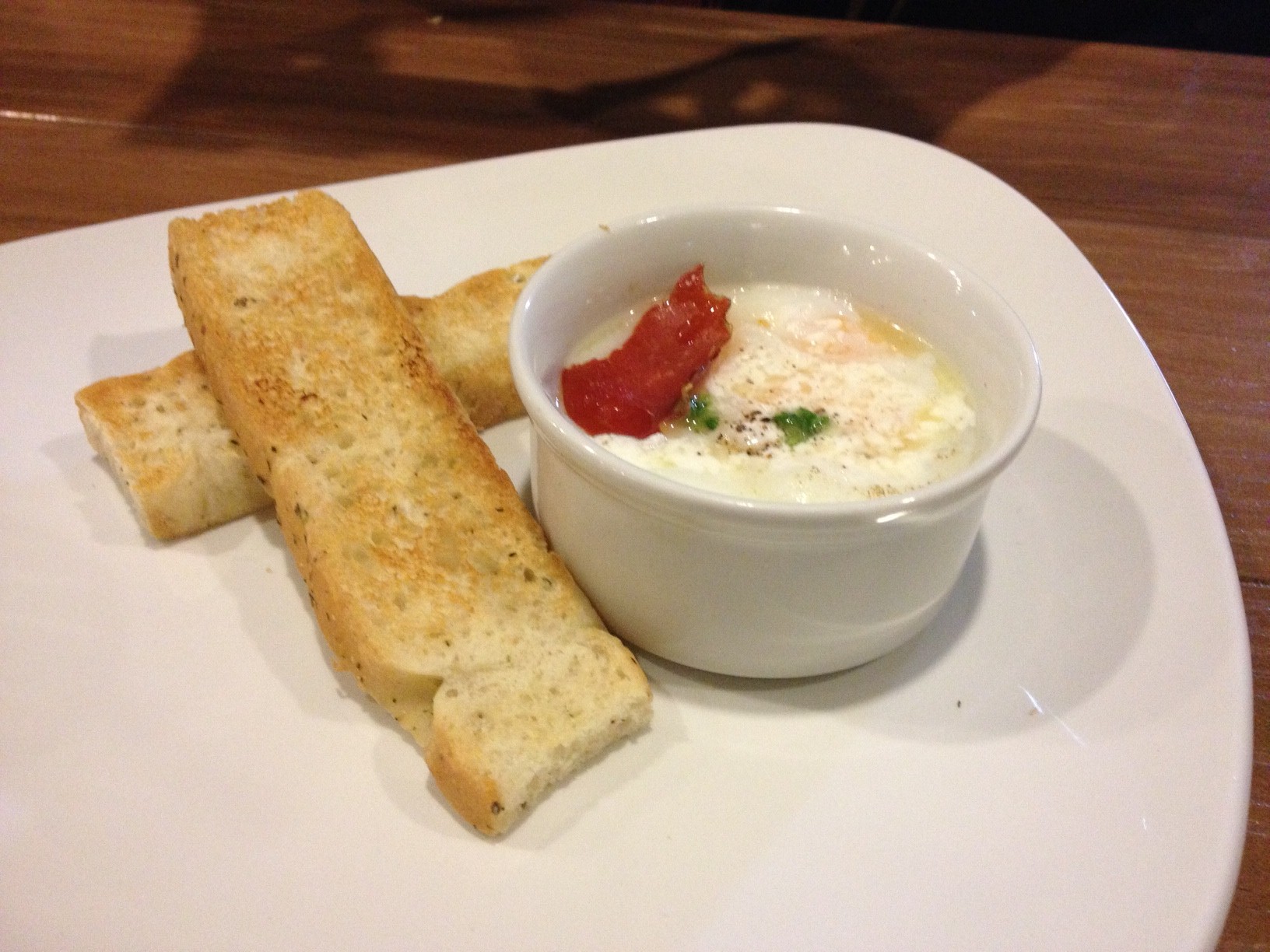 The Truffled Egg Cocotte ($7) featured warm, toasted focaccia and a fragrant hint of truffle oil swimming in a soft-boiled egg.
We tried two of their bestsellers, the Pork Steak Burger and Crispy Fish Burger. Besides the standard lettuce and tomato, the Pork Steak Burger came with an apple-and-cashew chimichurri sauce atop a tender pork fillet, while the Crispy Fish Burger featured a crumbed hake fillet with a remoulade sauce. Chimichurri is a sauce for grilled meat and is typically made from finely chopped parsley, minced garlic, olive oil, oregano and red or white wine vinegar, while remoulade is a version of tartar sauce and accompanies seafood dishes.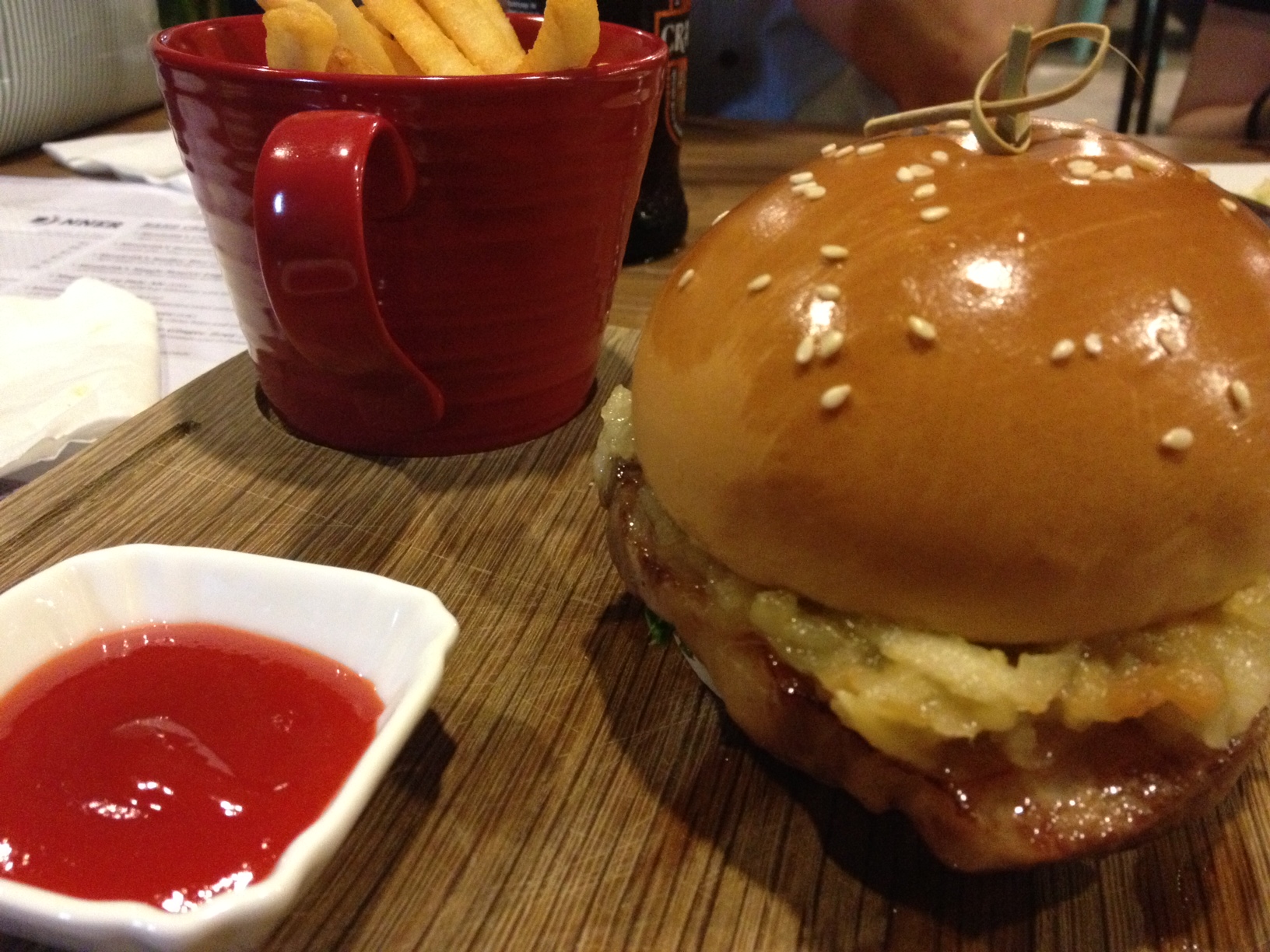 The fries were firm and a lovely golden-brown, but the meat in the Pork Steak Burger ($12) was too fatty for our liking.
With a slab of hake between two buns, the Crispy Fish Burger ($11) is certainly value for money.
I'm a fan of risotto, so I ordered the Pan-seared King Salmon which came on top of a bed of risotto in cashew chimichurri sauce.
The top of the Pan-seared King Salmon ($15) was nicely browned.
Our favourite main course was the Pulled Beef Burger, which was served with a fried egg, lettuce, tomato, onions and mustard. The beef was reminiscent of the Malay dish, rendang, and gave the burger an Asian flavour.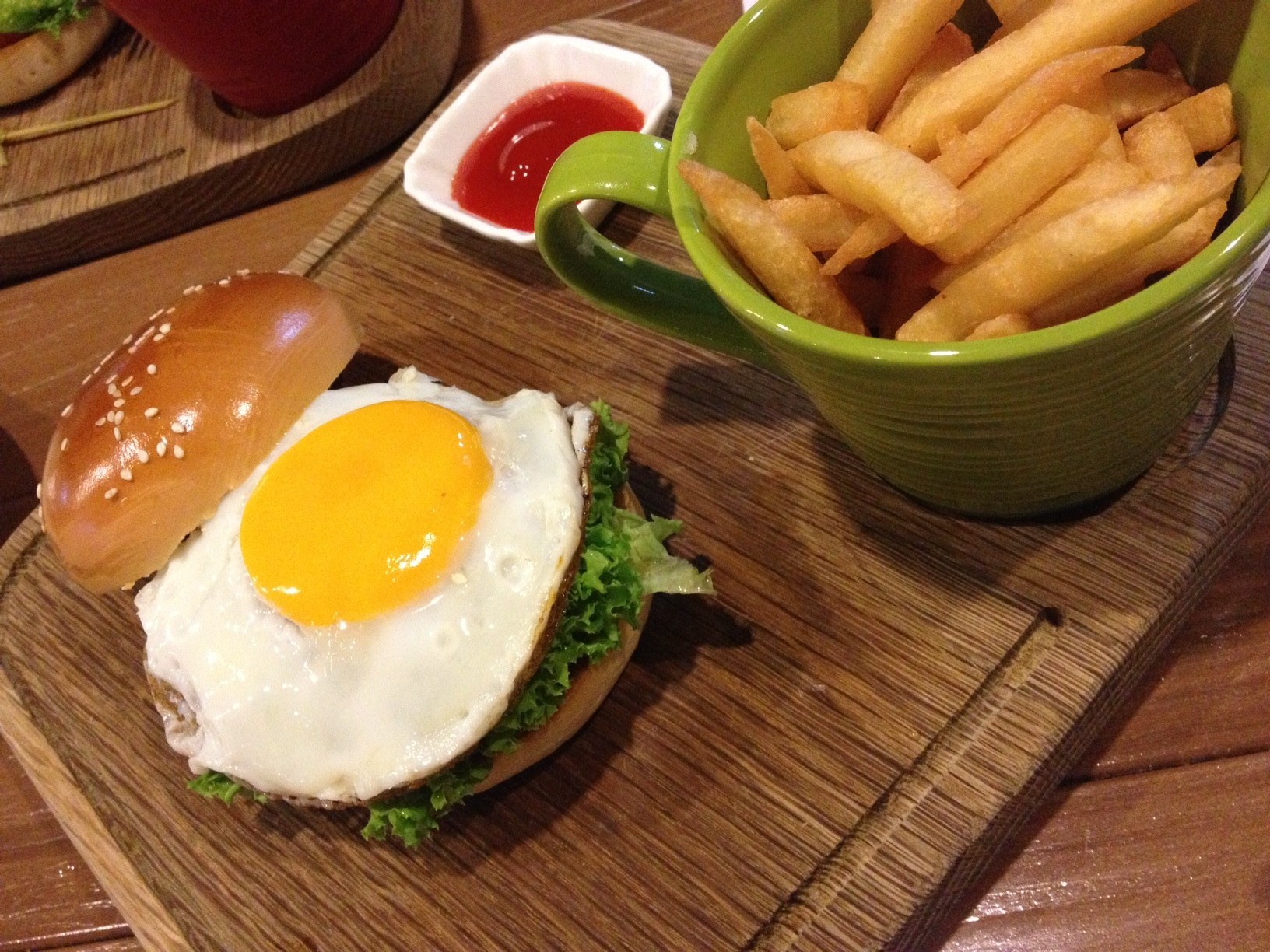 The Pulled Beef Burger ($11) was flavourful and juicy, although we felt the fried egg made the burger a tad messy and difficult to eat.
To end the meal, we had the Churros for dessert. With two generous servings of dark chocolate and tangy crème anglaise for dipping, it was a sweet finish to a pleasant dining experience.
The Churros ($8) were crispy on the outside and soft and fluffy on the inside.
The next time you're at Bishan-Ang Mo Kio Park, do drop by GRUB – but go early to avoid the queue. Parents will appreciate the wide open spaces surrounding the bistro, ideal for their young ones to run around and play in.
By Denise Chen
GRUB
510, Ang Mo Kio Ave 1 (Bishan Park 1), Singapore 569983, Tel: 64595743.
Opening hours: Tue to Fri 5.30pm – 10.30pm; Sat, Sun and public holidays 9am – 2.30pm and 5.30pm – 10.30pm.
Visit their website for directions and more information.