Learning To Be A Responsible PCN User!
It was a bright and sunny Saturday morning this April when more than 50 of us gathered at East Coast Park Road Safety Park for the PC&Frens Networking Ride along the Eastern Coastal Loop, which is part of the Park Connector Network (PCN).
We cycled through the scenic 20 km route, covering three of the eight parks in this loop. Along the way, we enjoyed the scenic views along East Coast beach, beautiful Bedok Town Park as well as the peaceful and tranquil Bedok Reservoir.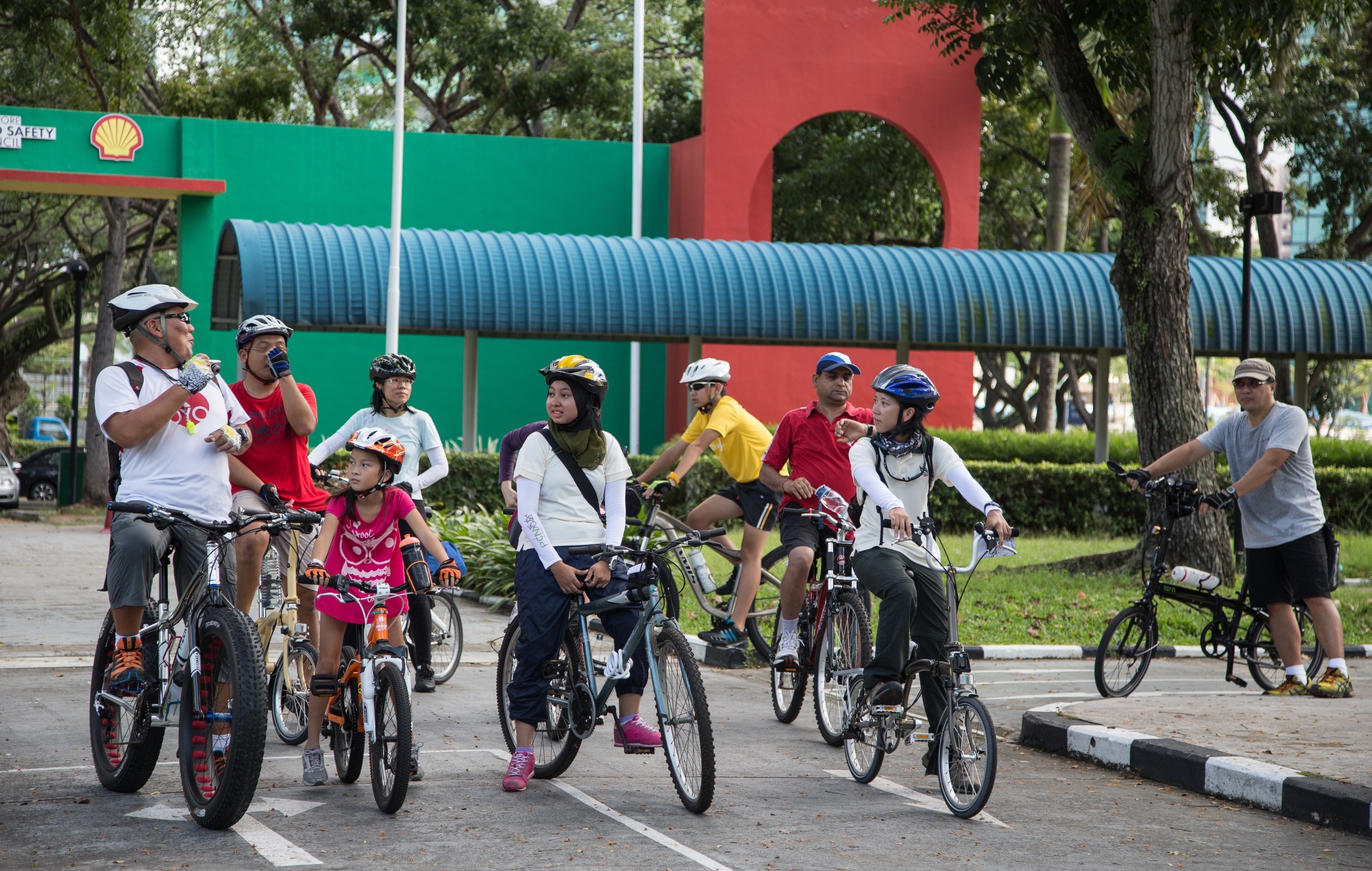 "On your mark! Get set! Go!" Some of the participants getting ready to set off.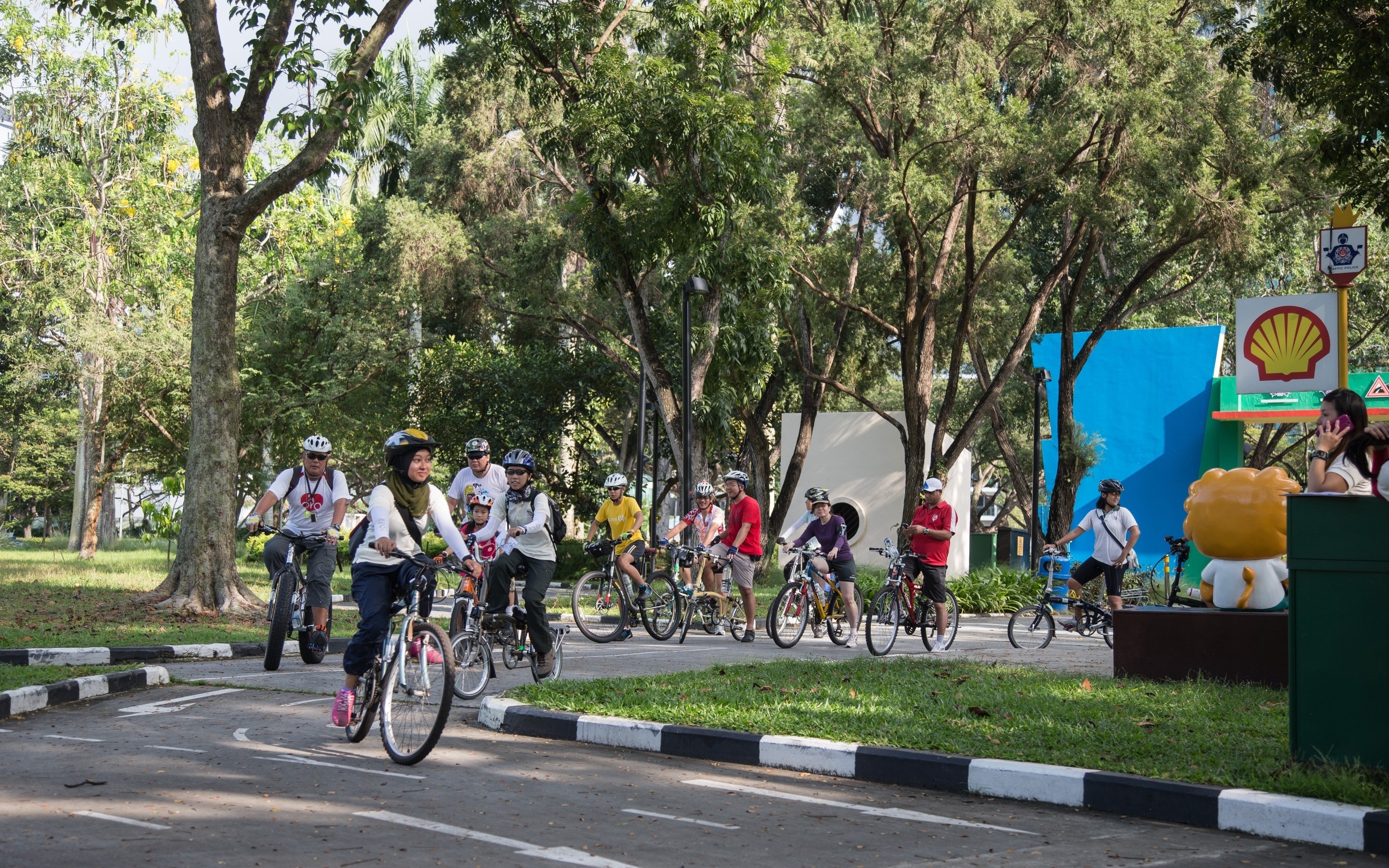 "Here we go!"
After about two hours on our bikes, we returned for the next part of the morning's programme. Whether we were on mountain bikes, road bikes or "foldies", we all thoroughly enjoyed our exhilarating yet refreshing ride.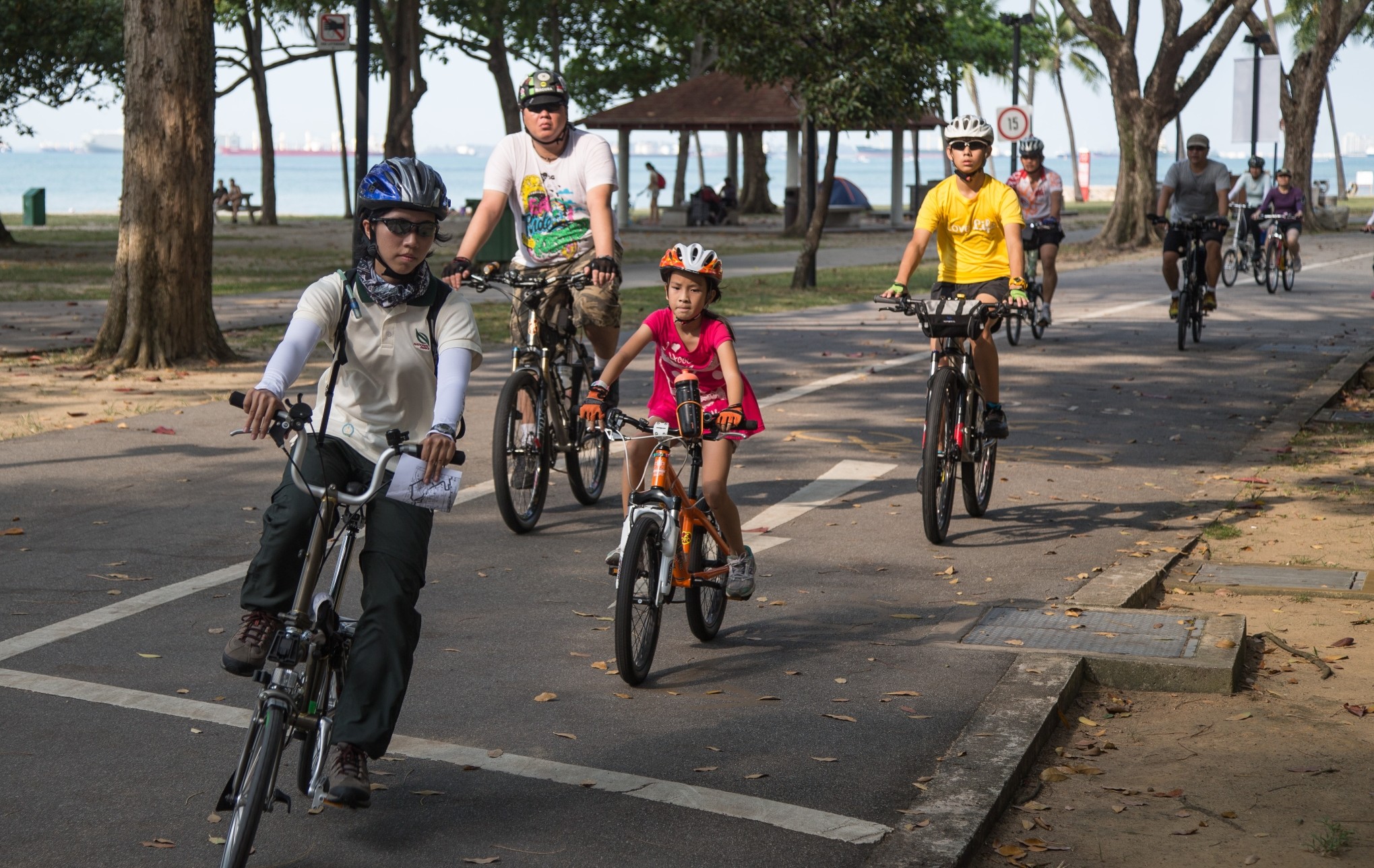 On the home stretch – participants returning to the Road Safety Park for the second part of the morning's programme.
After a quick refreshment break, we adjourned to the Road Safety Park auditorium. There, the NParks PCN team shared some ideas on being a safe and considerate user of the PCN. This etiquette guide is a part of the "I Am A Responsible PCN User" programme which encourages all park users to practise safe and considerate behaviour.

Some suggestions for PCN users include:
a. When cycling, ride in single file and avoid weaving and swerving
b. Make yourselves more visible while rollerblading or jogging, especially at night, by wearing light-coloured or bright clothing
Some PC&Frens also took to the stage to share their personal experiences and recommendations on how to improve the PCN experience.
Participants found the sharing session to be very useful, while the PCN team went away with valuable suggestions on improving the PCN experience for users.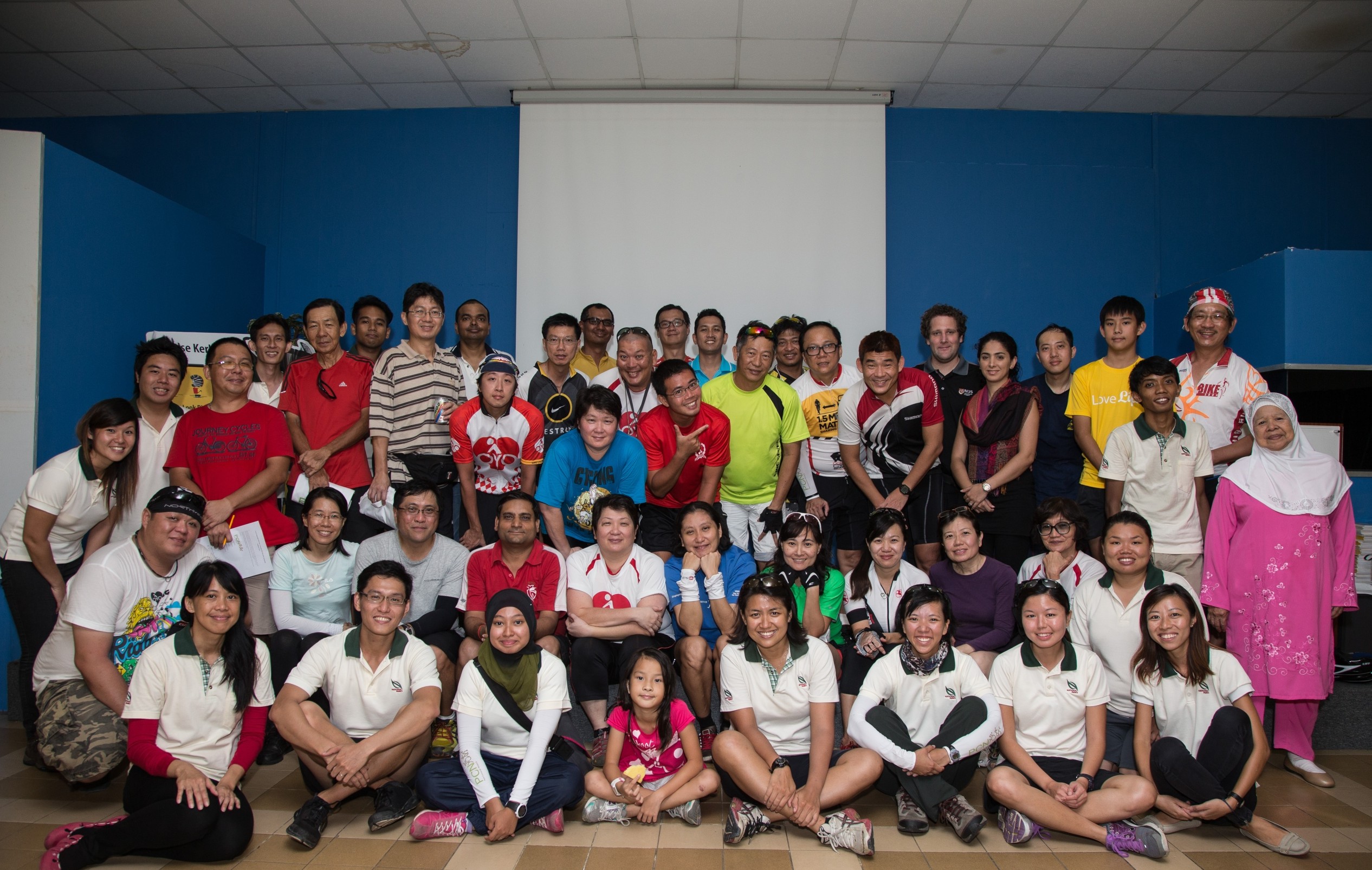 Happy PCN Users!
The PC&Frens group consists of cyclists from all walks of life. Join the PC&Frens @ NParks_pcn_friends@nparks.gov.sg and start sharing your new ideas for a positive PCN experience! If you are interested in trying out the Eastern Coastal Loop, you can download a DIY guide.
By Lynn Tan
Photos by Darric Tan
To understand more about the PCN and the "I am a Responsible PCN User" programme, join us at the next event
*********************************************
The Straits Times Run In the Park 2013
Date: Sunday, 25 August 2013
Time: 6.30am
Venue: Punggol Waterway Park
*********************************************