NParks Commemorative Book and Stamps
Living in a Garden: The Greening of Singapore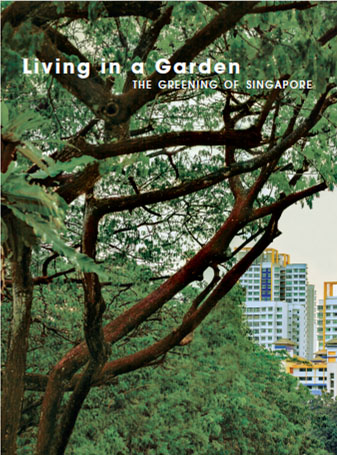 Through many beautiful photographs, Living in a Garden: The Greening of Singapore depicts the transformation of Singapore from a Third World slum into a Garden City and now into a City in a Garden. Learn about the thinking behind the choice of trees and shrubs that line our streets, and discover the amazing variety of parks in Singapore and the richness of the biodiversity found in our nature reserves and even off shore. Our City in a Garden could not have been achieved without the support of the community, and the book shares how many individuals, schools and corporate partners have contributed in different ways to the effort. Get your copy of the book today for $29.90 at any major bookstores as well as at the Library Shop at Singapore Botanic Gardens.
"Our City in a Garden" Stamps

Get your special set of four biodegradable Commemorative Stamps with seeds. The beautifully illustrated stamps comprise 1st Local, S$0.50, S$0.80 and S$1.10. The 1st Local stamp is affixed with seeds of the
Portulaca grandiflora
(commonly known as moss-rose) for planting. The stamps can be purchased from all post offices and the Singapore Philatetic Museum.