Discover The Secrets Of The Swamp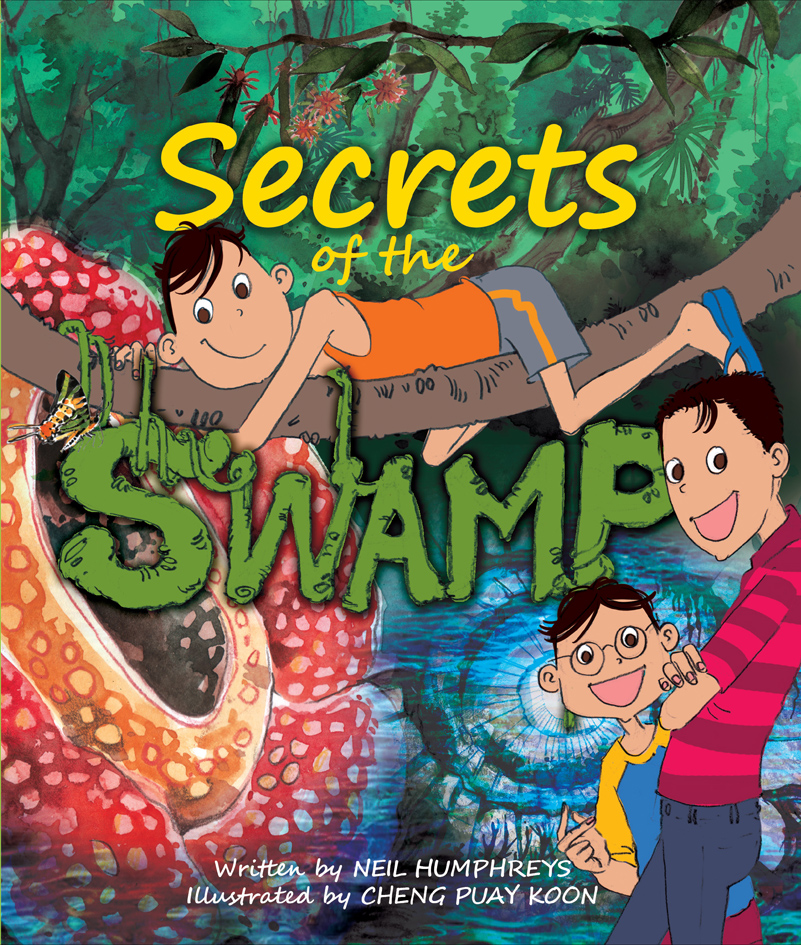 Will anyone survive a ride on a mysterious slide that shoots through a giant smelly flower?
What would it be like to live in a world that is extremely clean because there are no trees that require maintenance, nor birds to poop and dirty the place? Three brothers are about to find out in Secrets of the Swamp.
Brothers Alfie, Luke and Pacey are searching for horseshoe crabs in a mangrove swamp when they encounter a mysterious bearded man, whom they nickname "Swamp Man". Swamp Man leads them into a dense underground forest, where they stumble upon another world – one where the plants and animals are made of plastic. At first the boys had fun playing in their newfound plastic world, but soon, they discover its dark and dirty secret.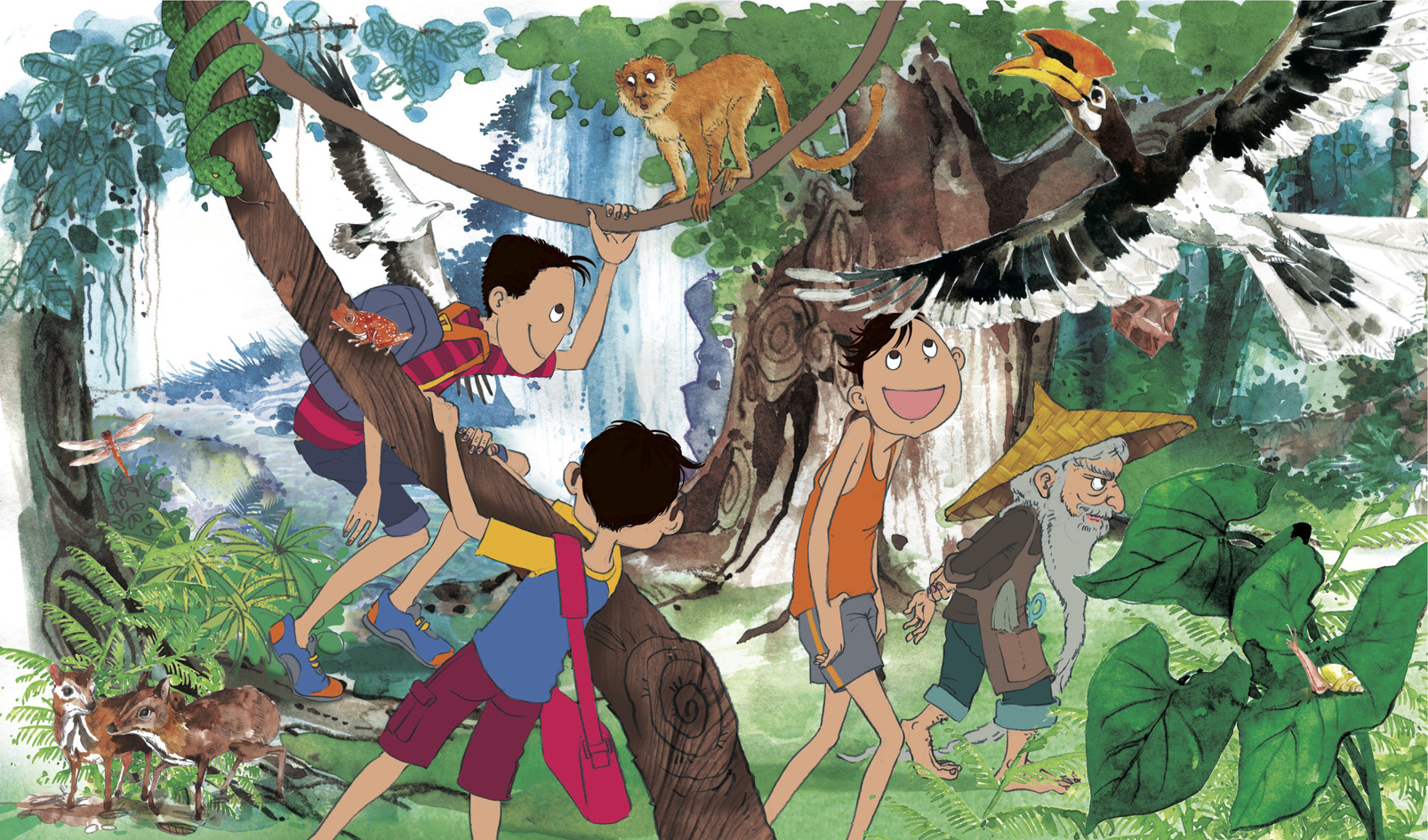 Not just a storybook
Secrets of the Swamp is targeted at children of primary school age and aims to encourage them to develop a relationship with their natural environment and raise their awareness of Singapore's biodiversity. Several native species are mentioned in the text or featured in the illustrations. In addition, there is a pull-out map at the end of the book which highlights some of the mangrove swamps, parks and nature reserves in Singapore where readers may be able to find some of the flora and fauna featured in the book.
There is also a scavenger quiz and word search to further engage the children. An electronic version of the book is also available and it comes with a behind-the-scenes video embedded that explains the author's inspiration behind the story, as well as a drawing demonstration to teach young readers how to sketch one of our native animals.
For those keen to find out more about our green spaces and biodiversity, they can visit online to deepen their learning. Images and information of the featured flora and fauna are provided, along with trail guides of the locations highlighted on the pull-out map. Related materials such as worksheets and videos are also available.
Hopefully, after reading the book and visiting the website, children will be inspired to help make Singapore a City in a Garden, a beautiful place to live in that is filled with lush greenery and rich biodiversity. Secrets of the Swamp will be sold at $16 from all major bookstores, as well the Library Shop at the Singapore Botanic Gardens from 1 November 2013 onwards.
The electronic version will also be available at www.booktique.com for $9.90 from December onwards. Join us for a storytelling and activities session on 16 November 2013 from 2pm to 3pm, at Children's Green Library, located in Basement 1 of the Central Public Library. The event is free of charge, but please register for the sketching activity.
By Denise Chen
Background

Commissioned by the National Parks Board to commemorate 50 Years of Greening Singapore, this rollicking adventure tale is written by one of Singapore's bestselling authors, Neil Humphreys (left), and filled with colourful illustrations by highly sought-after illustrator, Cheng Puay Koon (right).
50 Years of Greening Singapore
In 1963, the then Prime Minister Lee Kuan Yew planted a Mempat tree in Farrer Circus and started Singapore on its greening journey. In the 50 years since, the country has transformed from a Third World country into a Garden City. Today, Singapore is evolving into a City in a Garden, a place filled with greenery and biodiversity.