Explore The Less Trodden Path Along Kallang Park Connector
Are you a frequent visitor to the beautifully landscaped Bishan-Ang Mo Kio Park? Have you explored the path further down towards Potong Pasir? No?
Situated just about 2 km away from the River Plains at Bishan-Ang Mo Kio Park is this rustic 1.2 km stretch of Kallang Park Connector, which runs from Lorong 8 Toa Payoh to Potong Pasir Avenue 1. Come early in the morning, bring out your jogging shoes or bicycle and explore this less trodden path.
As Kallang PC is the oldest park connector in Singapore, the trees planted here are large and mature, housing many varieties of epiphytes on the branches and providing shade to park connector users. The lush greenery supports significant communities of biodiversity. Often, birds and insects can be seen feeding on the fruits and flowers. In turn, the insects attract insectivorous birds.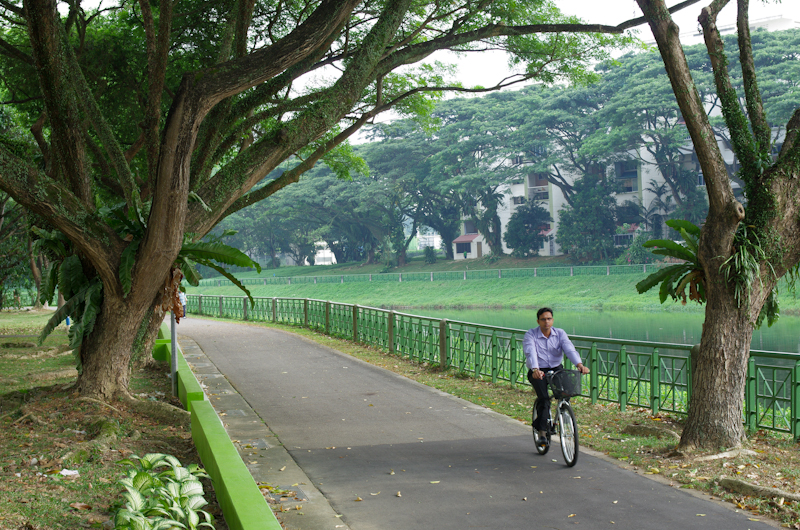 Near Lorong 8 Toa Payoh, a portion of the Kallang PC runs through the Central Expressway. However, the sounds of zipping cars are muffled as greenery overlaps to form a shelter over the track, making it ideal for a peaceful stroll.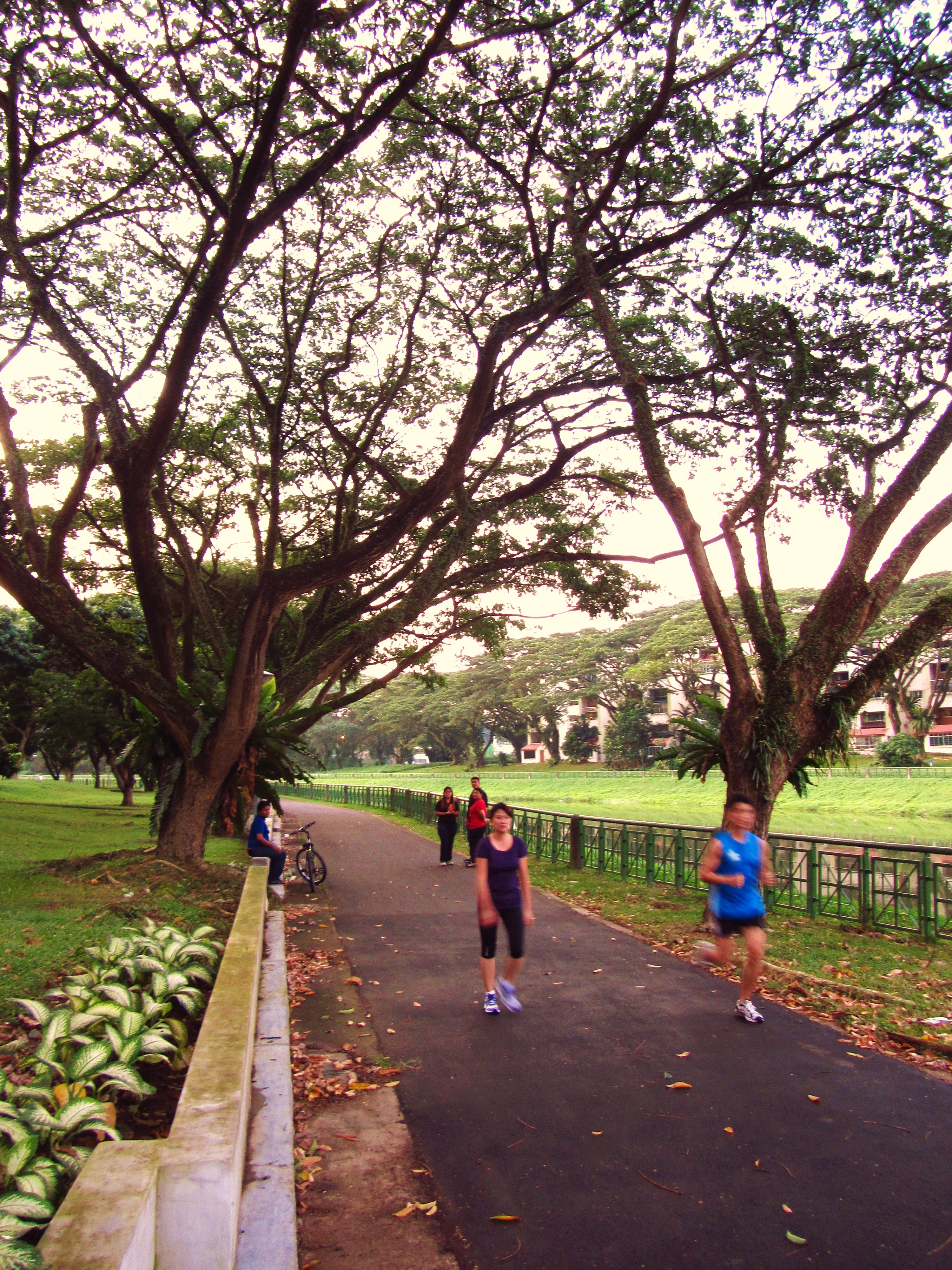 Just further down from the park connector, large and mature Rain Trees (Samanea saman) provide much-needed shade for joggers and strollers. Note the row of Rain Trees of similar age on the opposite bank. These, together with the trees in the neighbouring state land provide shelter for many bird species, such as the Striated Heron, Little Egret and Collared Kingfisher.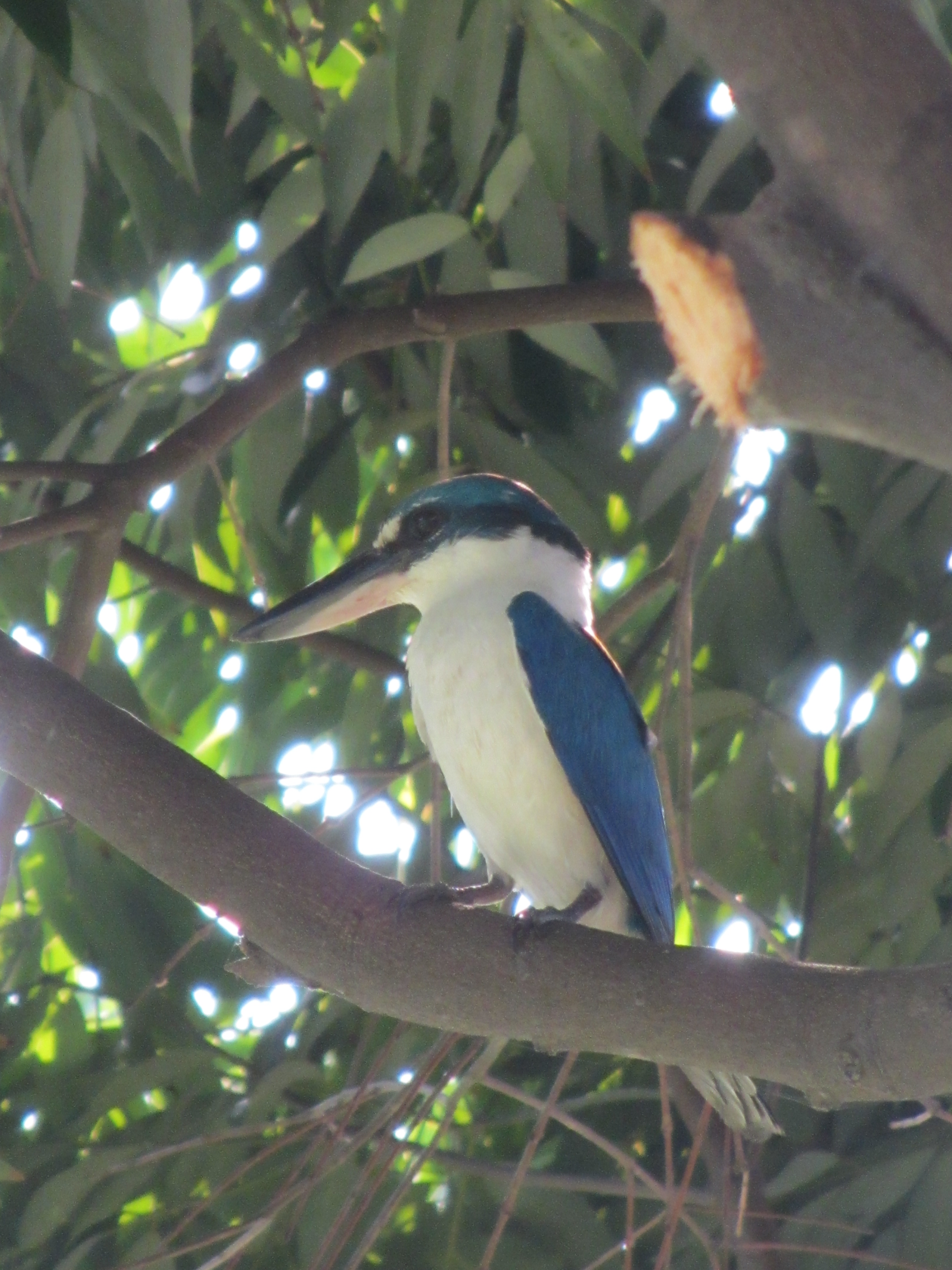 This Collared Kingfisher (Todiramphus chloris) had its picture taken near Potong Pasir Avenue 1. It is a common sight along park connectors beside water bodies due to their dietary needs of fish, frogs and small insects.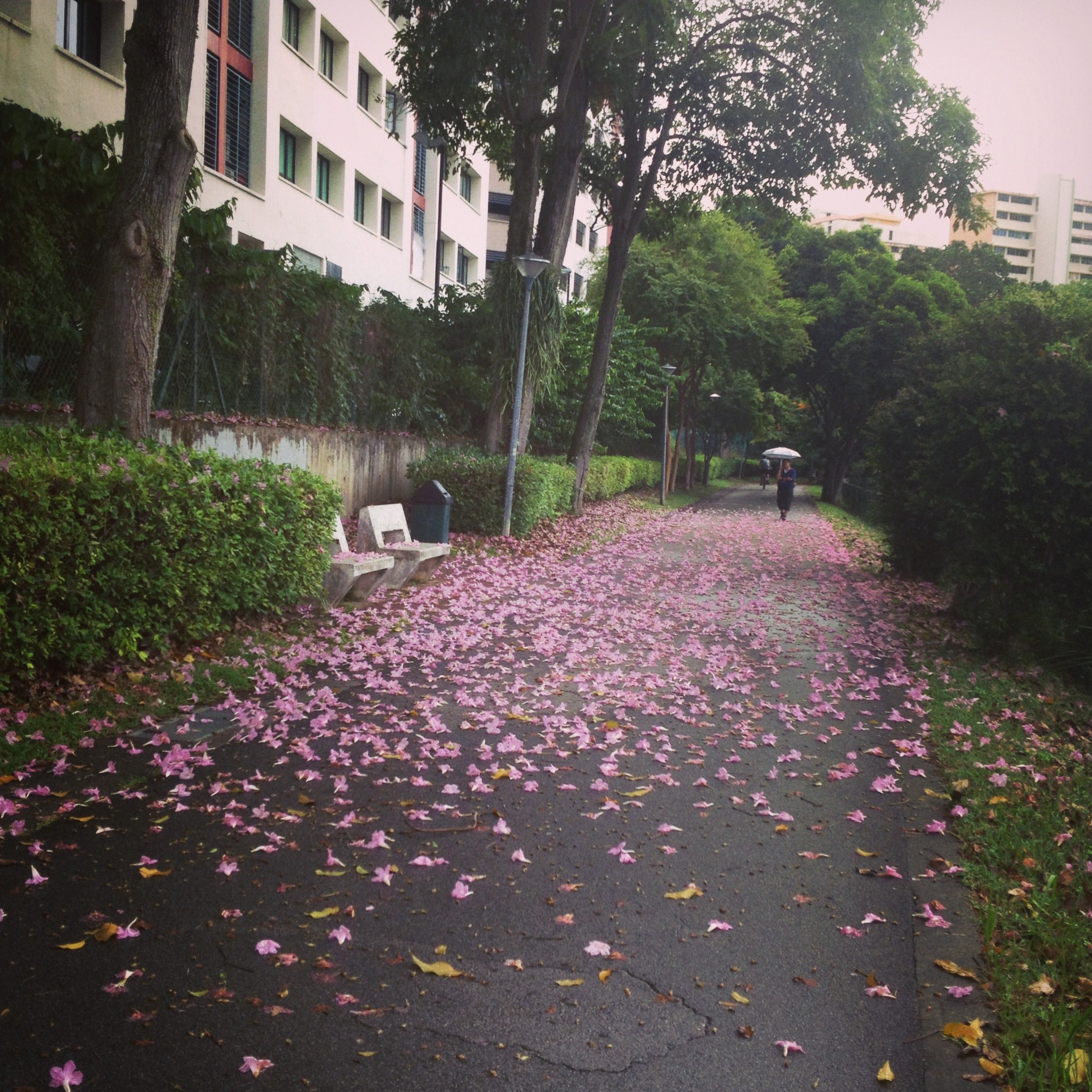 What looks like cherry blossom flowers strewn on the ground are in fact the Trumpet Tree's inflorescence (Tabebuia rosea), making this stretch very picturesque. Flowering mainly occurs in January and February, but can also take place after a dry spell.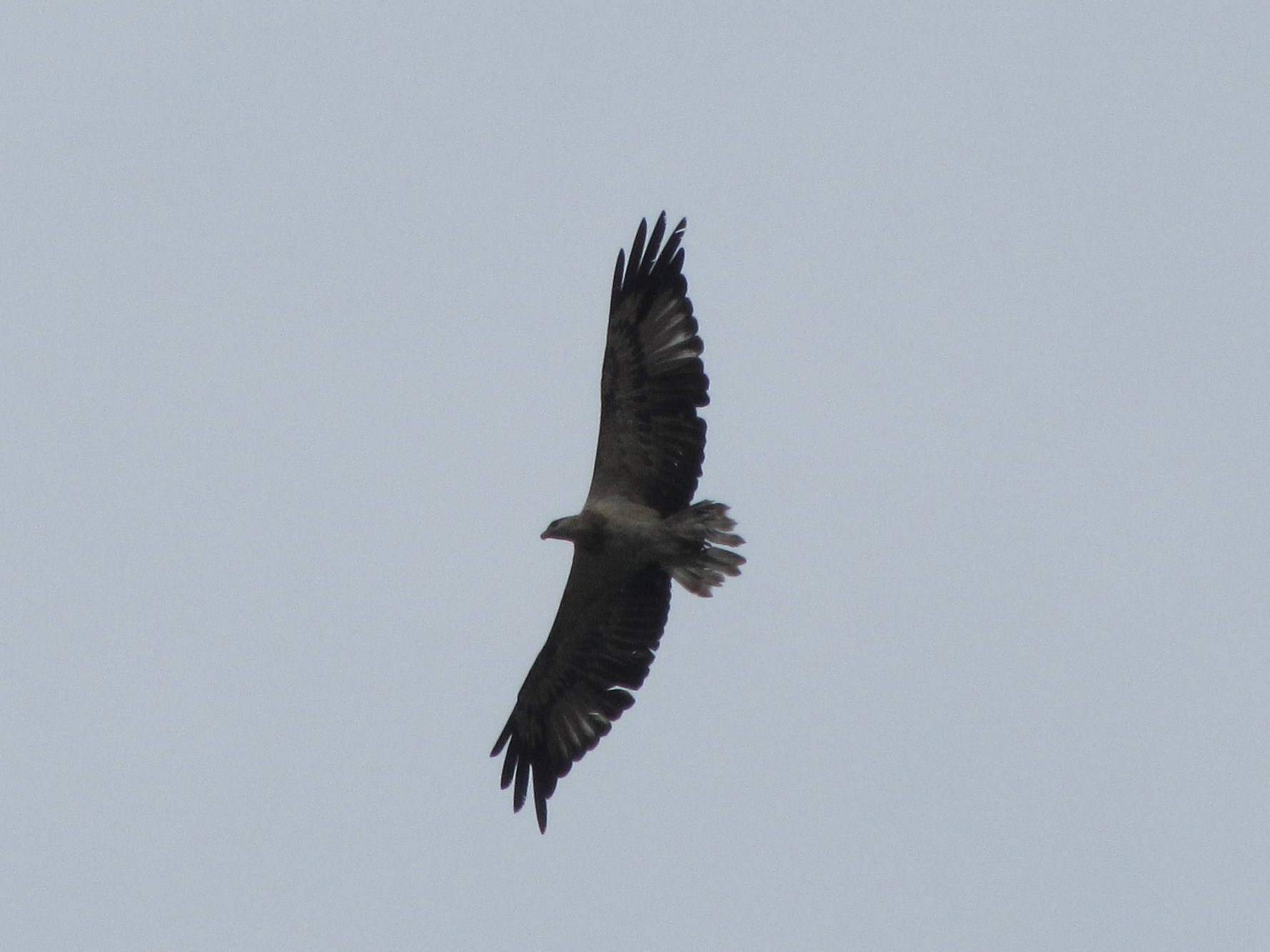 Lift up your eyes to the sky especially in the mid-afternoon and you will be in for a visual treat as the White-bellied Sea Eagle (Haliaeetus leucogaster) patrols the area for food. Spotted up high near Lorong 8 Toa Payoh, this juvenile raptor has yet to develop its 'white belly' plumage though already capable of hunting prey such as fish and snakes. And a prize 'catch', a little fluffy black chick peeps up from the canal. The young of the White-breasted Water Hen is all black, unlike it's parents who have lighter-coloured feathers.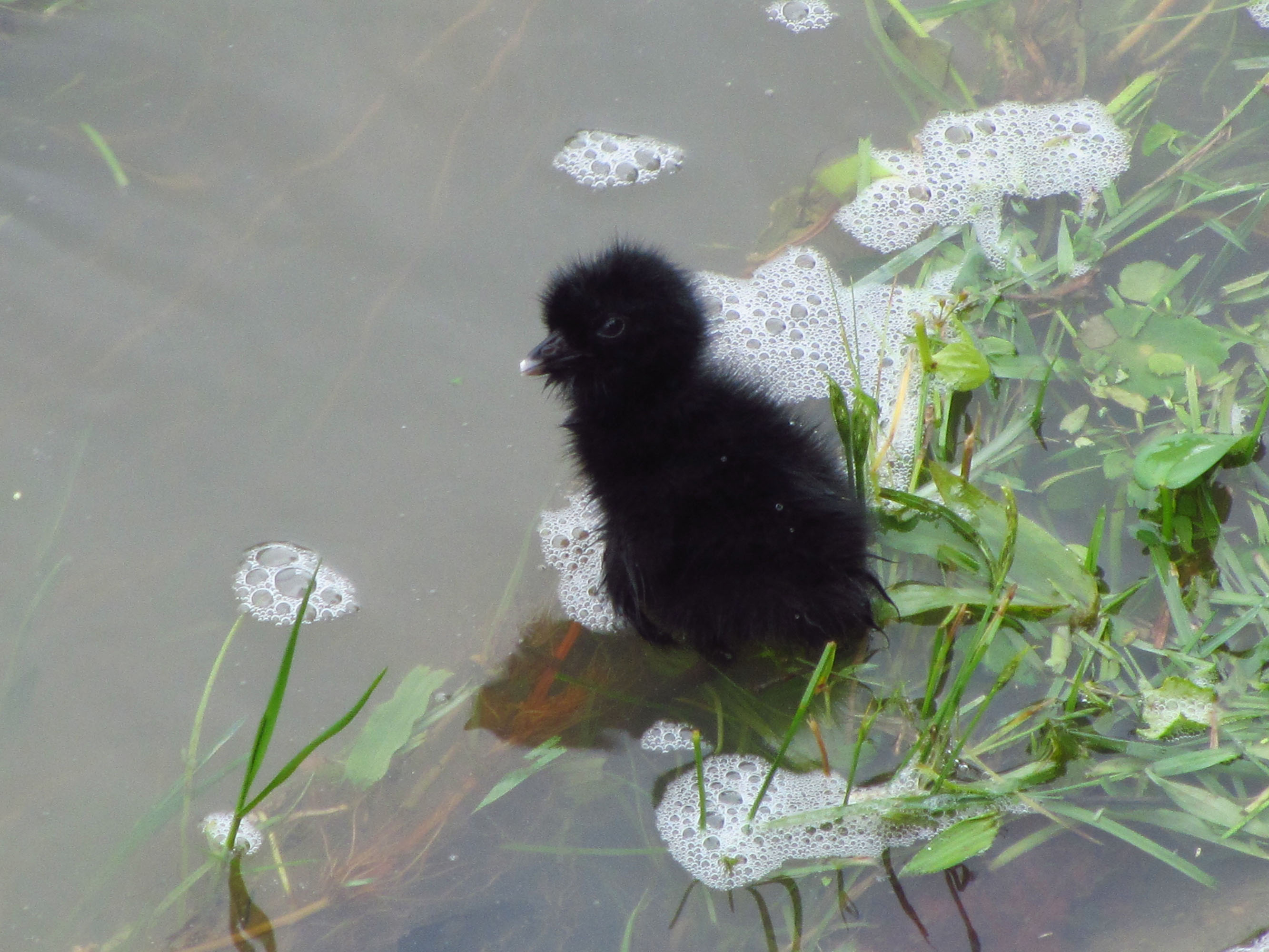 By Lois Yong
If you enjoyed exploring Kallang PCN, do try out the PCN loops with our new DIY trail guides found here!