Sharing His Passion For Gardening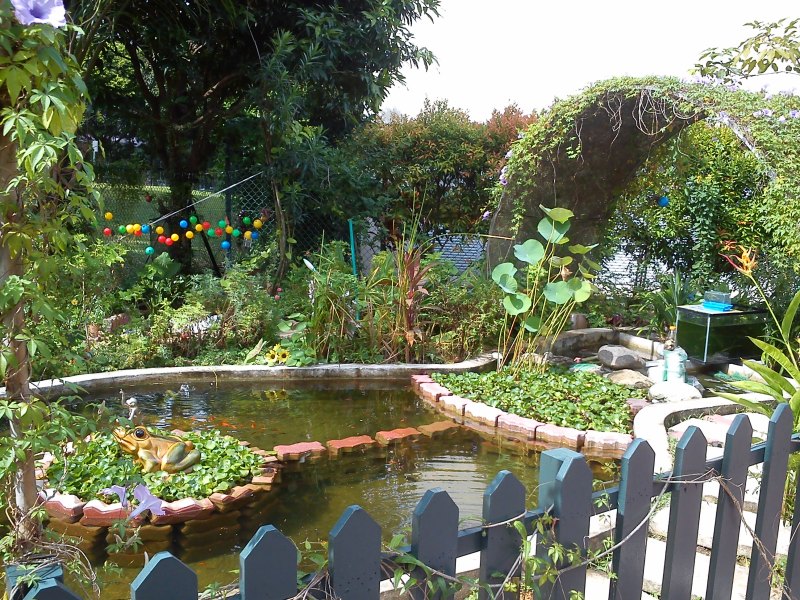 An overview of the eco-garden. Over a period of around two years, Hamzah changed the normal garden to this mostly by himself.
Hamzah Bin Osman works full-time as a technician in an architecture firm, and yet he manages to find the time and energy to tend the garden of Teck Ghee Primary School (TGPS), where his daughter attends class.
Hamzah's daily routine
Every weekday, Hamzah would send his daughter to school and then spend 15 to 20 minutes tending the school garden. Only when he is done with his chores would he leave for work. Sometimes he would even visit the garden after work just to water the plants if the school gate is still open.

As Hamzah wants to make the most of his time in the garden before going to work, he always plans the chores the day before. Here, he is loosening the soil by hand so that the plant can absorb more water.
Making use of opportunity
Since young, Hamzah loved nature, so he took up gardening as a hobby. However, it was not a smooth start as some of his plants died. He then took up gardening courses to improve his skills. With his newfound knowledge, Hamzah wanted to share his passion with other people.
His chance came when his daughter, Inayah, was enrolled at TGPS three years ago. Hamzah noticed the school garden lacked unique features, and there were no visitors. He felt it was a good opportunity for him to share his knowledge, so he volunteered to create an eco-garden for the school, one that has a variety of plants and an environment that animals will be attracted to naturally. "I am so glad that Teck Ghee Primary School gave me the opportunity to work on their garden," said Hamzah.

Hamzah teaching his daughter some gardening skills because he wants her to experience nature firsthand. She helps him in the garden, mostly during weekends and school holidays. He hopes Inayah will in turn share her knowledge with others.
Resourceful and Thrifty
It was tough at first doing up the eco-garden as he faced challenges like the soil not being fertile and insects eating up the plants, but slowly he managed to overcome these problems.
With each small step, the eco-garden developed into what it is today. One striking feature of the eco-garden is the use of recycled items. Hamzah tries to use items that are easily available and cost little. For example, old balls and floppy disks are turned into flower pots while discarded bed frames are converted into shelters for some of the plants.
The garden is made up of plants donated by people as well as those he found abandoned at void decks. To help the students learn about the plants, Hamzah created QR-codes with information about all the plants and displayed them in the garden.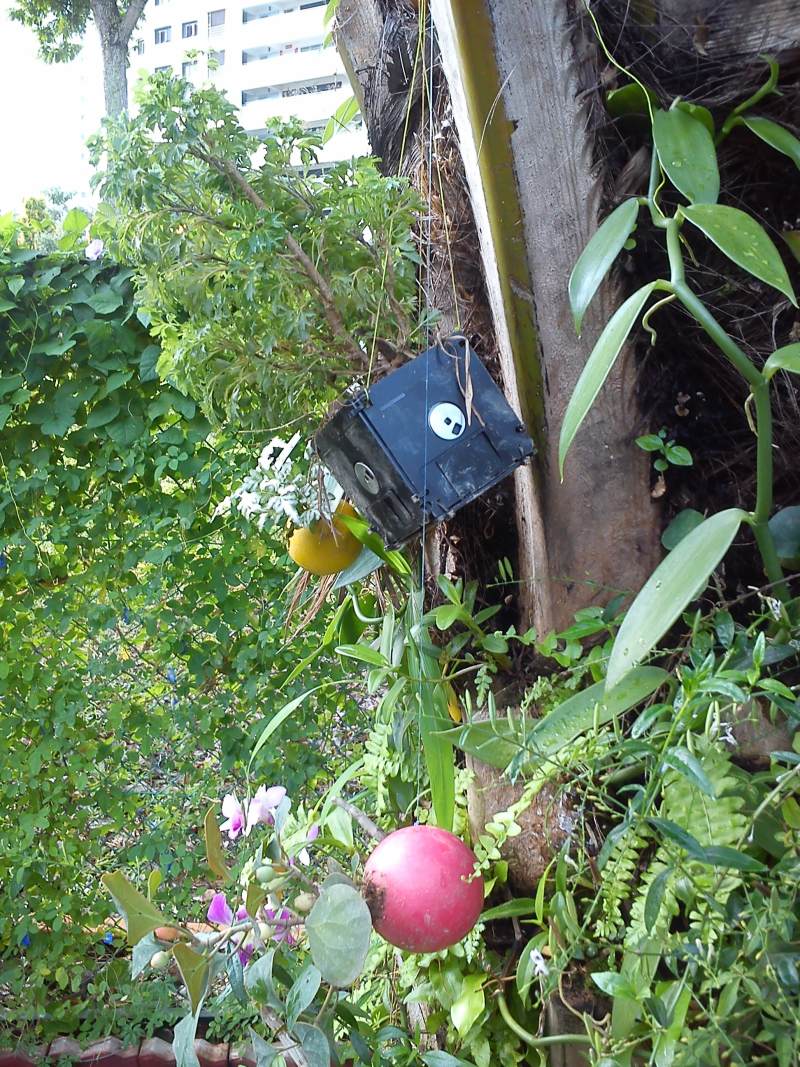 A glimpse of the recycled items Hamzah converted for use in the school garden, such as converting floppy disks into flower pots. To make a pot, five floppy disks are secured with cable ties to create a box shape with the top part open for the plant to be inserted.
Sharing his interest
Hamzah has been making terrariums for around 20 years and was featured a few times in newspapers. Some of his unique terrariums are displayed in the TKPS garden.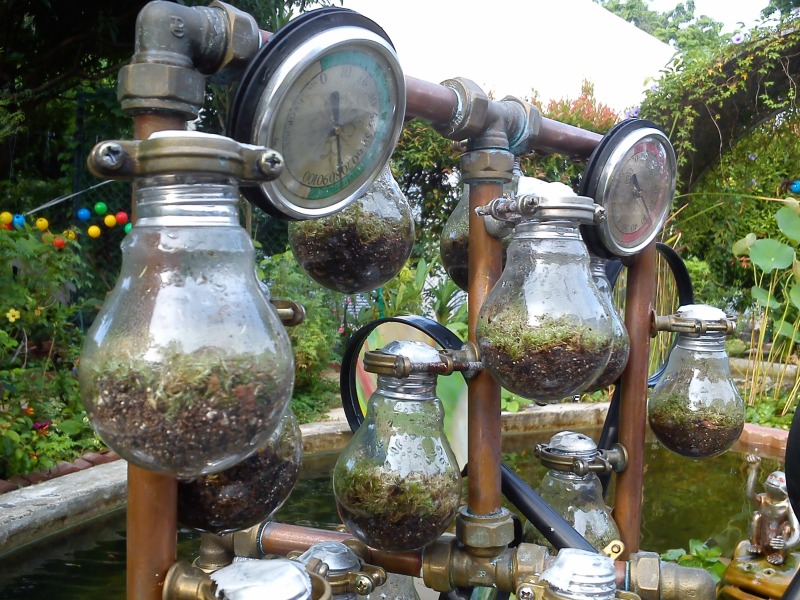 These are just some of the terrariums Hamzah made for the eco-garden. He has placed other types of terrariums around the school.
Hamzah created accounts for Facebook and Instagram to share his gardening passion. He would post pictures and information of his gardening activities and plants. He also shares his photos on the NParks Facebook. He hopes people who view his accounts will share the value of plants with their friends and family.
His vision
Today, students and school staff visit the eco-garden frequently. Occasionally, the garden is opened to the public. Hamzah said, "I want [people] to know that they don't have to go to the jungle to see the ecosystem of the plants and insects. I want them to know that they [too, can create their own] eco-garden in their homes, offices and schools."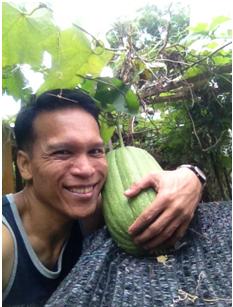 Hamzah with one of the fruits grown in the eco-garden at TGPS.
By Udaiya Shakti
Check out Hamzah's guide to making your own light bulb terrarium in our Gardening section!