Create Your Very Own Green Space at Home!
Do you love plants but live in a flat with little light streaming through? Do you think that having a beautiful garden means you need lots of ground space?
Whether you're a novice gardener or an expert in growing plants, the newly launched My Green Space: Indoor Gardening Made Simple is the perfect gardening resource for urban dwellers.
Launched at the Singapore Garden Festival in August 2014, this book covers the basics about gardening, suggests a wide selection of plant species suitable for growing indoors, and features 21 DIY gardening projects, including terrariums and dish gardens. These projects range in difficulty levels, suitable for beginners to experienced gardeners. Each DIY project comes complete with step-by-step instructions and photos for easy reference. Here's one of the DIY projects featured in the book which you might want to try out:
My Little Green Space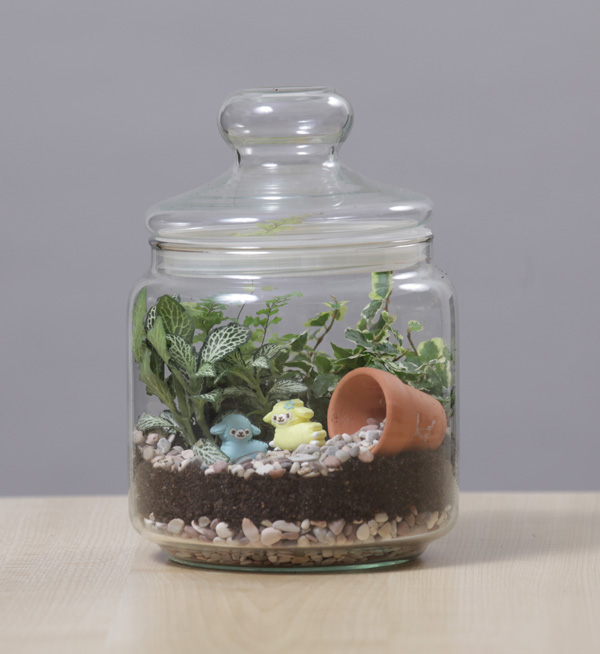 Materials:
A small glass jar with lid

Potting mix for houseplants

Smooth pebbles

Decorative items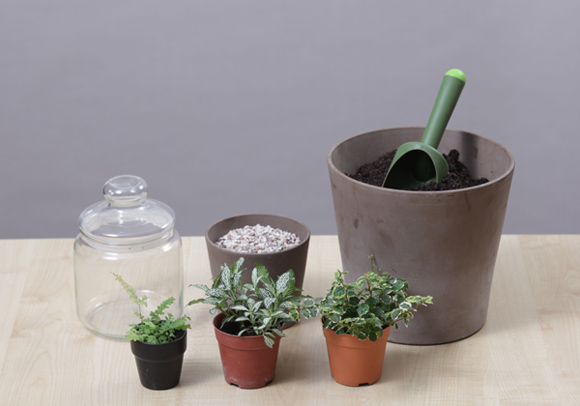 Plants:
Adiantum species (Maiden Hair Fern)
While Maiden Hair Ferns are epiphytes in nature (plants that rely and grow on tree branches for support), they are able to grow in potting mix as well. These ferns require high humidity to grow well, and are thus suitable for terrariums.
Fittonia albivenis Argyroneura Group (Nerve Plant)
Nerve Plants are prized for their conspicuous and colourful leaf venation. These plants are tolerant of high humidity and very still air, and often used in sealed terrariums. They should not be overwatered and can be easily propagated by stem cuttings.
Ficus pumila (variegated) (Variegated Creeping Fig)
The Variegated Creeping Fig is a climber or sometimes a hemi-epiphyte, maintaining some form of contact with the soil by having their roots anchored to the ground. They do not require much light to grow as they typically grow under the shade of a tree's canopy.

Growth Requirements: Prefers partially shaded areas or areas with bright, filtered light Prefers growing in areas with high humidity Suitable Locations: Indoor areas with bright, indirect light
Steps:

1. Use the smooth pebbles to create a drainage layer about 1 cm high in the glass jar.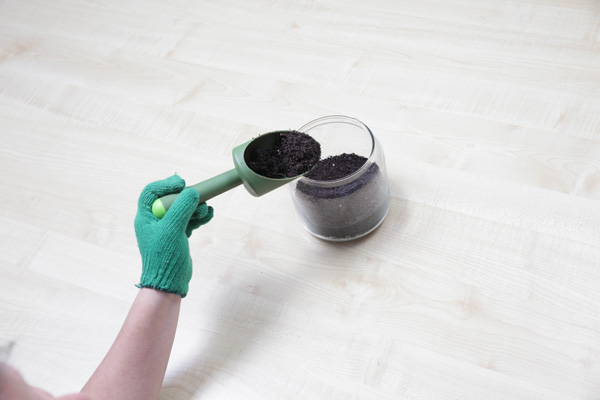 2. Add potting mix to the jar to create a planting layer about 2–2.5 cm in height.

3. Add the plants to the jar to form a pleasing arrangement, ensuring that the root balls are covered by the potting mix. Water the plants using a teaspoon, taking care not to wet the leaves, until the soil is moist.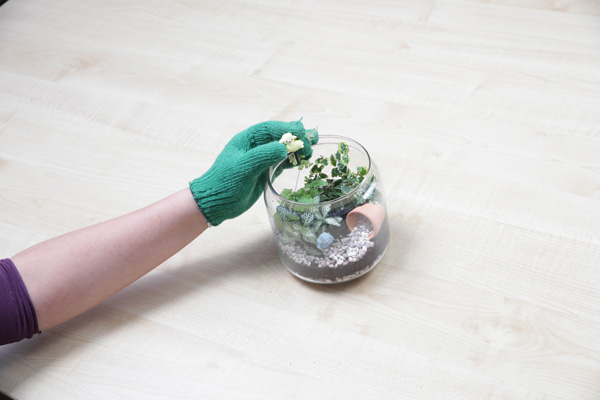 4. Add the smooth pebbles and other smaller items as decorations before sealing the lid.
Care Instructions:
Remove yellow leaves as they appear.

Trim or replace plants when they grow too large for the jar.

Clean the decorations if algae starts to grow on them.

There is no need to water plants as long as the terrarium remains sealed.
Design Tip:
For sealed terrariums, it is best to choose plants that are easy to grow and will tolerate shade, high humidity and very still air.
To try the other DIY projects in the book, or to find out what plants could be suitable for your home, grab a copy of My Green Space: Indoor Gardening Made Simple (retail price: $29.50) at all major bookshops in Singapore, as well as the Gardens Shops located at Singapore Botanic Gardens today!
Text by Ang Wee Foong