Get Creative with Garden Creepers!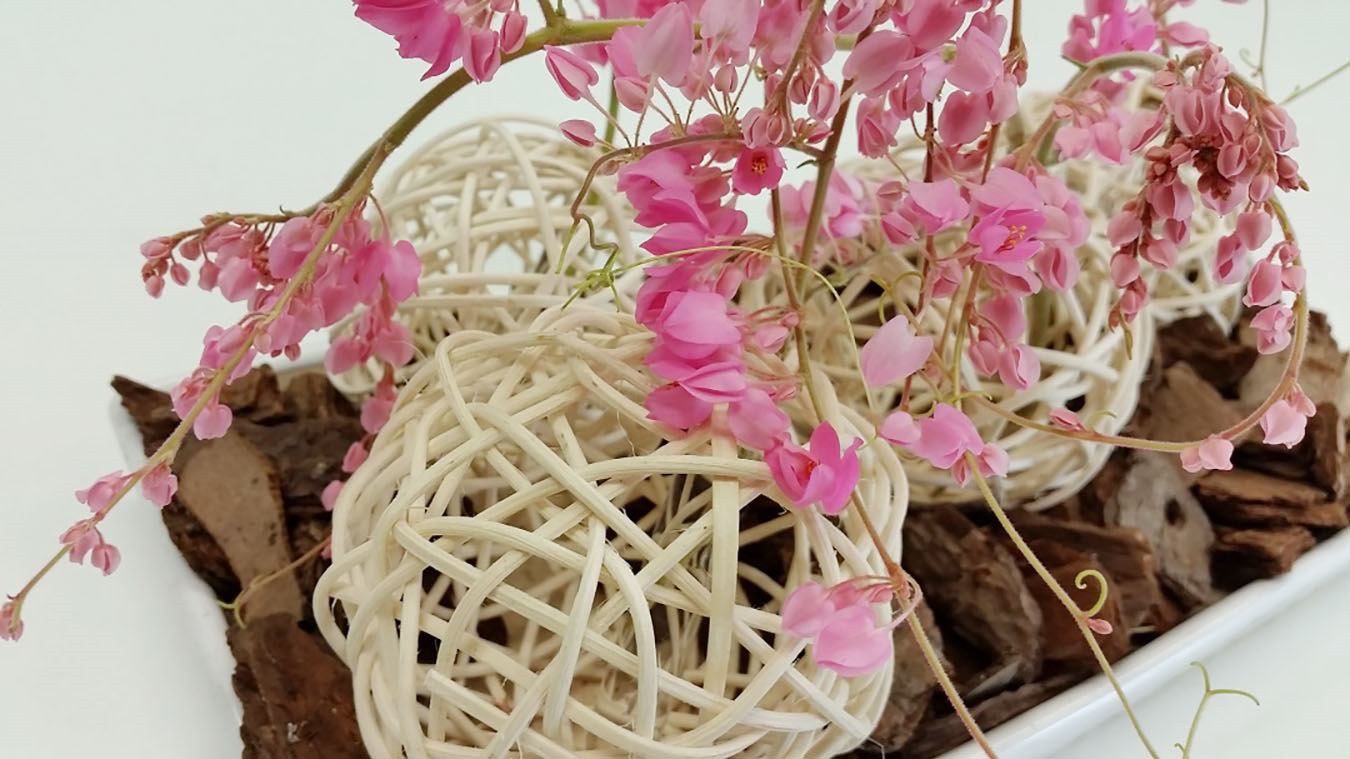 It is a new year, so why not try something different? Not many people use creepers and climbers for their floral arrangements, but with a little creativity and time, you can come up with a special centrepiece. Learn how to use the Antigonon leptopus (Coral Vine) to create a festive creative arrangement for 2016!
Plant Feature
Commonly known as the Coral Vine, Antigonon leptopus is a fast-growing climbing vine that holds via tendrils, and is able to reach 25 feet or more in length. The fragrant flowers are bright pink or white (of the 'Alba' cultivar), and attract bees and butterflies alike.
Note that the choice of flowers and materials below are for reference only. Feel free to swap out the flowers and materials to express your creativity. The materials can be bought from commercial nurseries, handicraft and art supplies stores. The permutations of materials that can be used are endless.
Materials needed:
Cut stalks of Antigonon leptopus

Rectangular clay dish

Pine bark

White rattan balls

Test tubes

Silver floral wire

Glue gun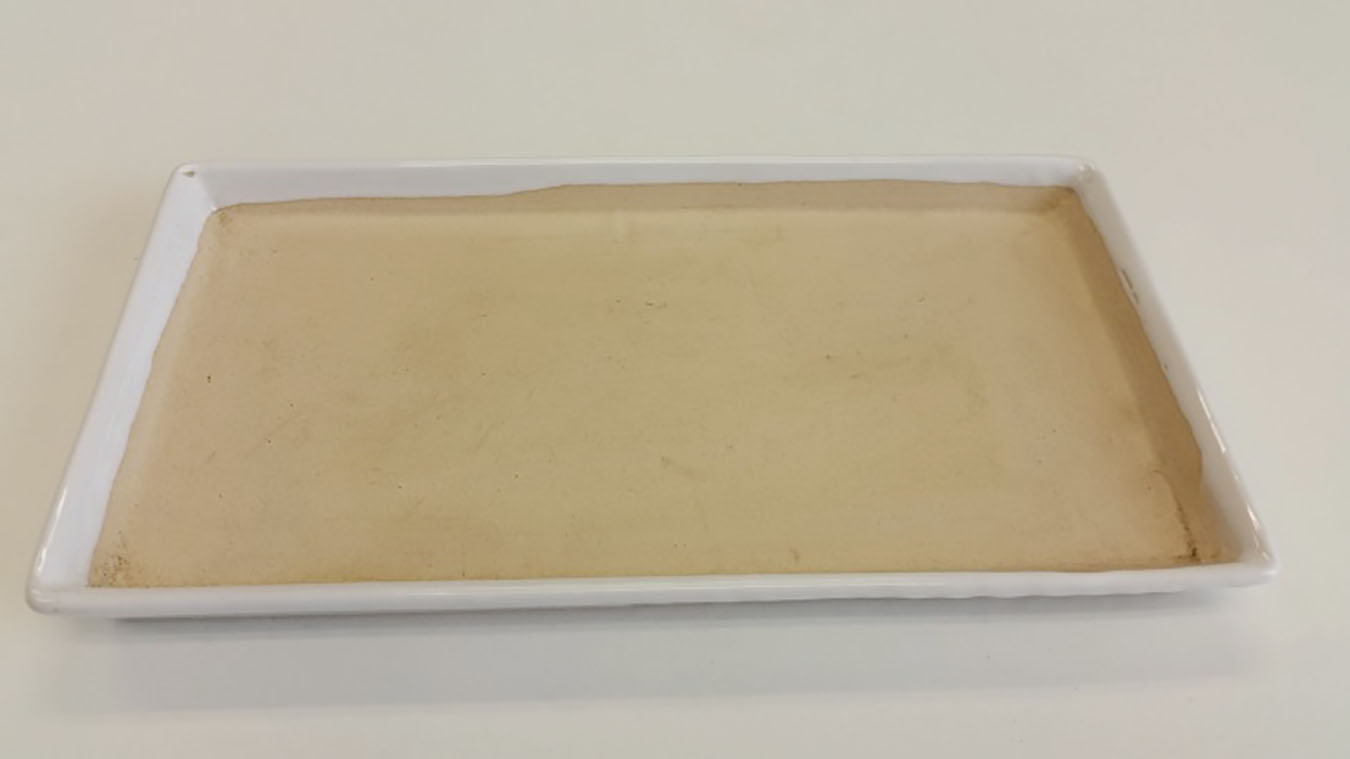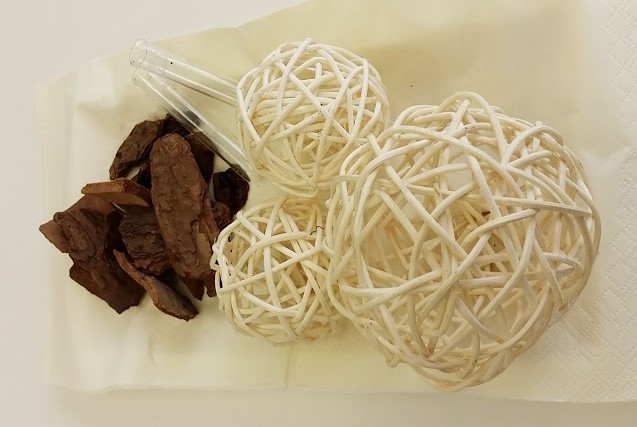 Step 1 Use a silver floral wire to secure the test tube within the rattan ball. Ensure the test tube fits snugly inside, and will not come loose.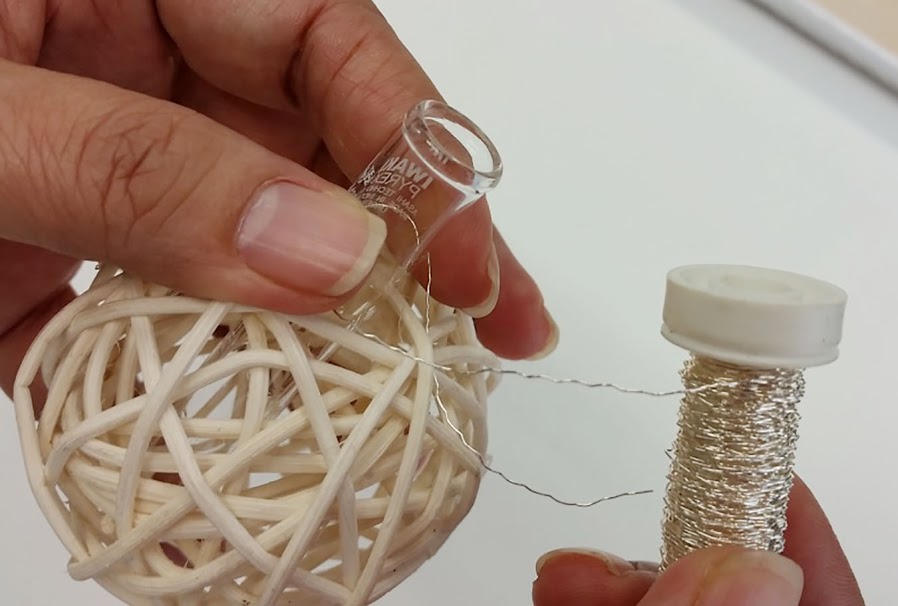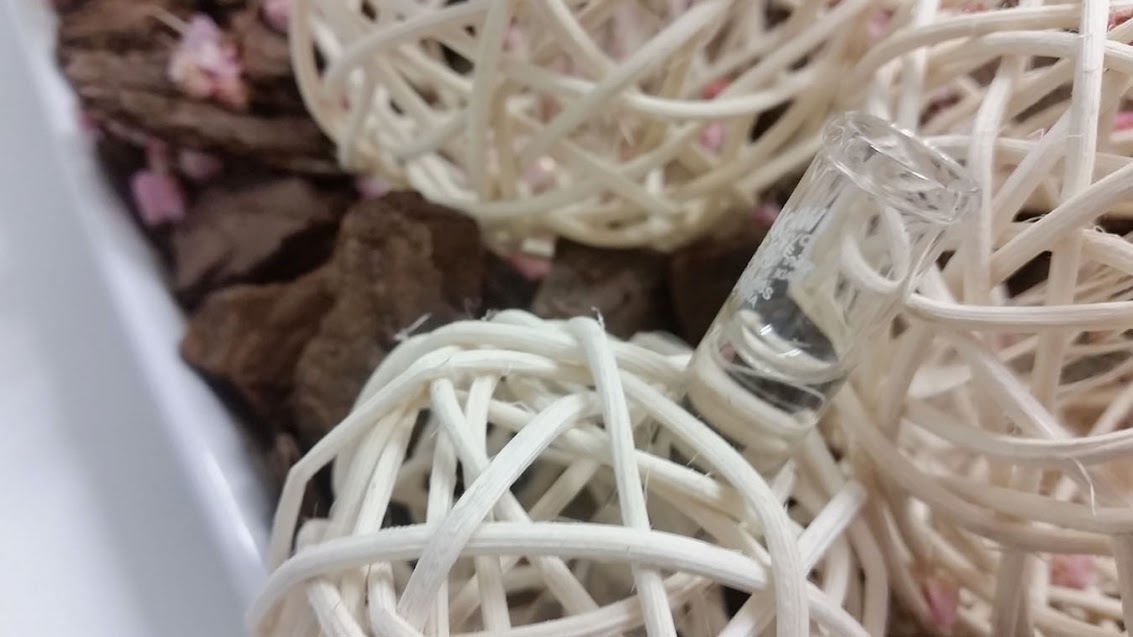 Step 2 Arrange the rattan balls in the rectangular clay dish in a cascading pattern so as to 'create space'. Secure them by using hot glue to attach each ball to the base of the clay dish. All test tubes should be angled at upright positions as well, as the cut flowers will require water in order to keep them looking fresh.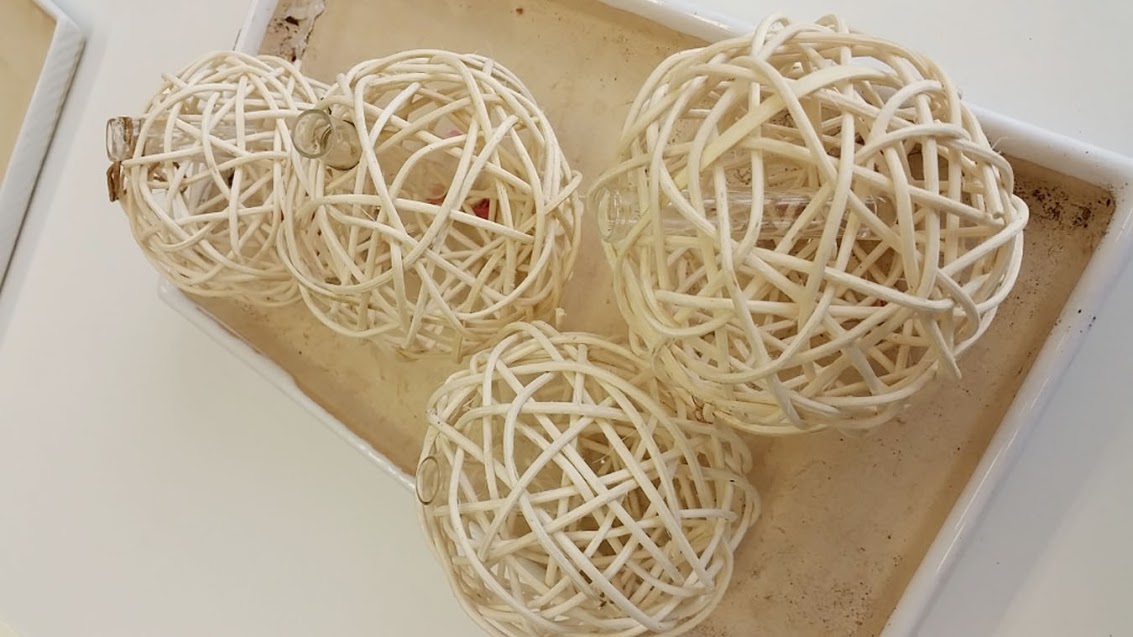 Step 3 Scatter pieces of pine bark to fully cover the space around the rattan balls. The layer of pine bark should be thick enough to give a texture of its own, and yet conceal the base of the clay dish.

Step 4 Start to insert a single stalk of Coral Vine into the test tube, allowing the stem to sprawl naturally over the rattan balls. Continue filling in the remaining test tubes.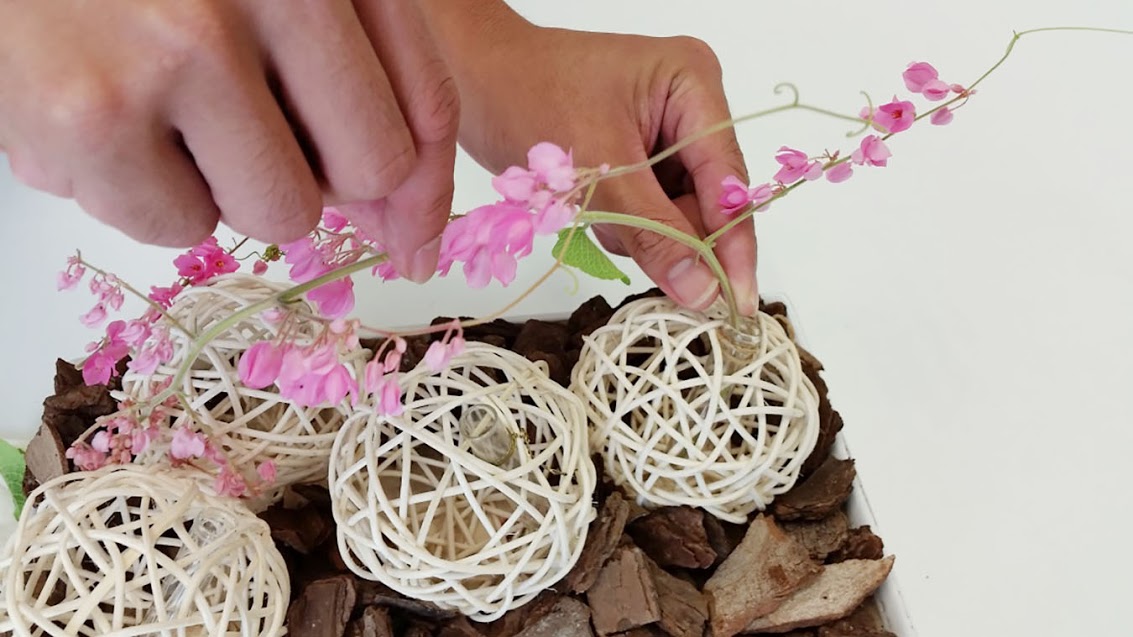 Step 5 Fill in all test tubes with water to complete. Your arrangement is now ready for display!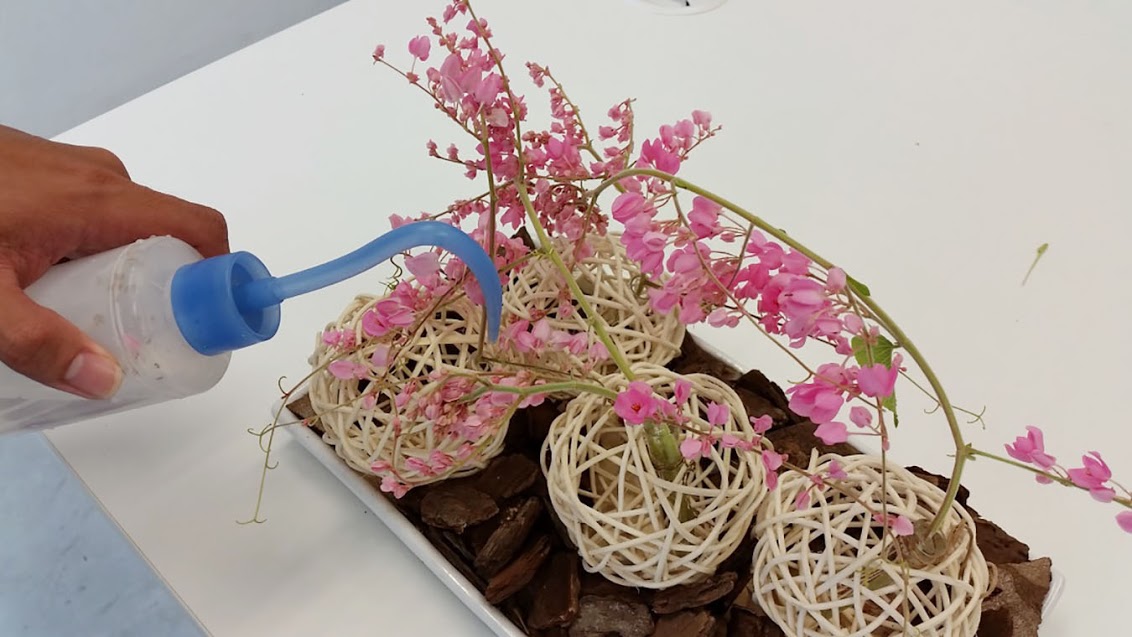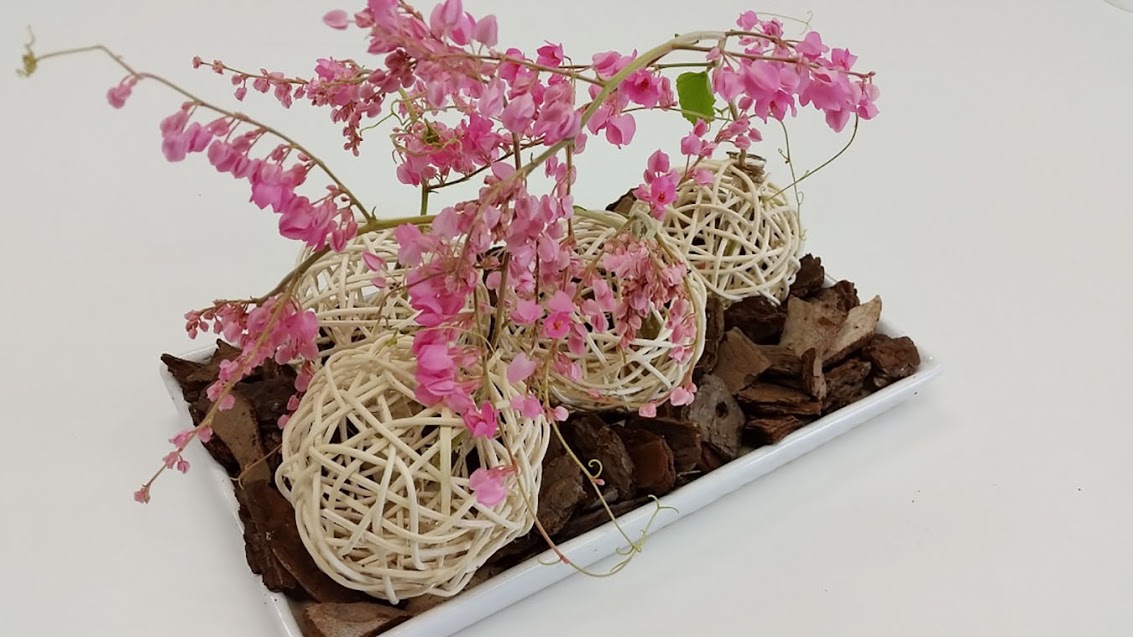 Care Tips
You can add a type of additive known as flower food to the water for the blooms to last longer

Other cuttings that can be used include: Passiflora flowers, miniature Phalaenopsis orchids and ivy leaves.
Want to get more ideas about using plants to liven up your living spaces? Visit HortPark, especially during our Gardeners' Day Out events in 2016. At this monthly event, you can view live demonstrations of such craft activities. Topics lined up in the next few months include pressed flower art and craft, terrarium classes, making your own soap, and floral arrangements. At the Gardening Bazaar, you can also purchase a variety of plants and gardening products at unbeatable prices. Apart from talks and demonstrations, there will also be hands-on workshops at Gardeners' Day Out. All materials will be provided and trainers will be on hand to help you; at the end of the day, you can even bring your creations home! There will also be special activities for children aged 4 to 12, so make this a fun-filled family day out!
Scheduled monthly dates for Gardeners' Day Out
30 January
20 February
12 March
09 April
14 May
11 June
10 September
08 October
10 December
For more information on the most current Gardeners' Day Out, please visit: www.nparks.gov.sg/gdo