Bloom Bloom Pow! CIB Students show their Green Might
Pareeza Nawar and Liu Wei demonstrate that you are never too young to cultivate a green thumb.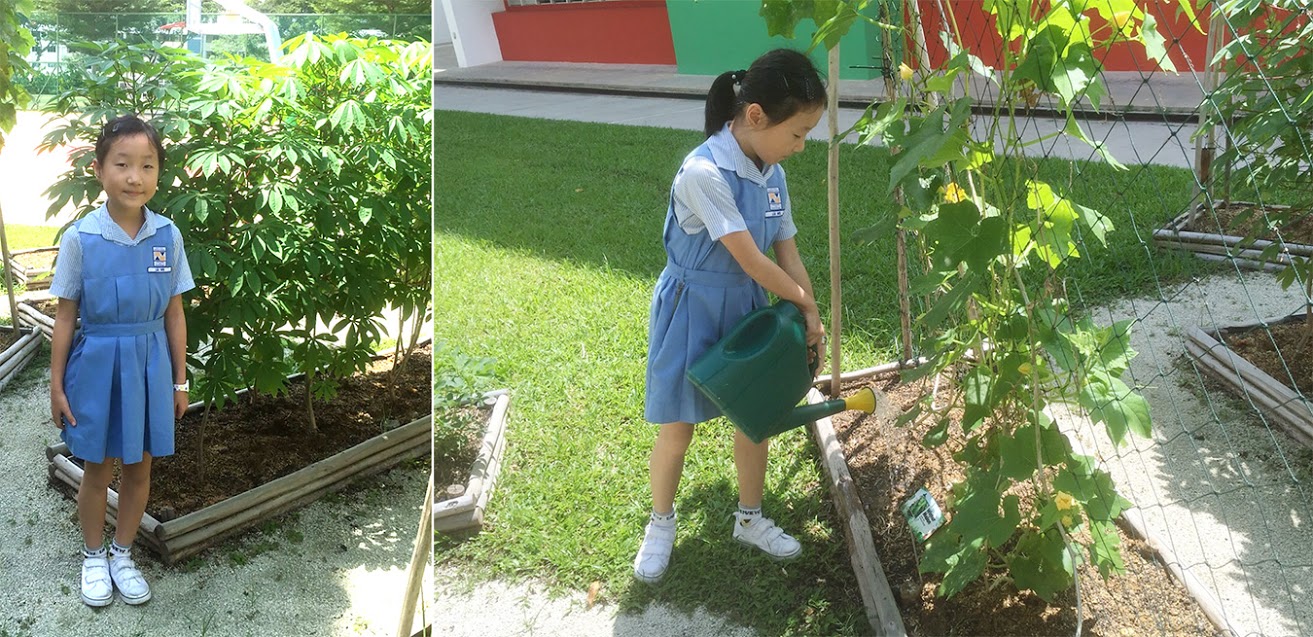 It's easy to care for plants, says 9-year-old Liu Wei, from East View Primary School.
These spunky 9-year-olds love the feel of soil under their nails and the warmth of the sun on their skin as they grow saplings and other plants in and around their school. They are the Green Ambassadors for East View Primary School, one of several educational institutions that have adopted the Community in Bloom (CIB) initiatives, which help to nurture the love for horticulture in their students by engaging them in gardening activities.
"I became interested in nature and the environment after listening to my teacher's lessons and watching a documentary on TV," said Pareeza. It was a similar situation for Liu Wei, who started reusing plastic bottles to make into flower pots after watching a television programme.
With their deep love for plants and greenery, it is no surprise that both students picked the Singapore Botanic Gardens as their favourite nature spot in Singapore. "It is such a big place for everyone to take walks or have picnics there. I love to explore the wide variety of flora and fauna, and of course it's Singapore's first UNESCO Heritage site!" exclaimed Pareeza."The Botanic Gardens is beautiful with lots of shade and greenery. There are many flowers planted there, but I like seeing Singapore's national flower, the Vanda Miss Joaquim, most whenever I visit. I like its beautiful colours!" quipped Liu Wei.
Green Ambassadors of East View Primary School tend to their school's garden, learning more about horticulture in the process. The school is one of several educational institutions that have adopted the Community in Bloom initiatives.
And despite their young age, both these Primary 3 students know that they have the power to continue to help turn Singapore into a City in a Garden. When asked what tips they have for other primary school students, both paused for a moment before replying: "They can help plant trees, flowers and embark on environmentally-friendly projects."Liu Wei added, "We have only one Mother Earth, and she provides us with important things we need, like plants which supply us with oxygen while absorbing carbon dioxide from the atmosphere." "Many people are damaging the beauty of Mother Earth, so we must put in more effort to try to save and beautify her!" Pareeza added.
Want to contribute to the green ambience of Singapore? You can! Whether in your community or in your school, it is easy to do so.
Find out more about our CIB programme here: https://www.nparks.gov.sg/gardening/community-in-bloom-initiative
Text by Felix Siew
Photos courtesy of East View Primary School