Contest Issue 30
In this issue, we are giving away three sets of a Singapore Botanic Gardens 1oz 24k gold-plated medallion.
To celebrate the inscription of the Singapore Botanic Gardens as a UNESCO World Heritage Site in 2015, the Singapore Mint has launched a 24k gold-plated medallion to showcase the beauty of the Gardens. Featured on the obverse of the medallion are three of the Gardens' iconic attractions – the Tembusu tree, Bandstand and Swan Lake.
Simply answer the questions below and you could be a lucky winner!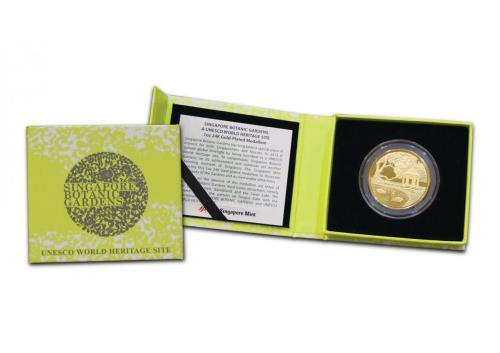 In the article "Singapore Garden Festival 2016: Ideas and Inspiration", Jacqueline Nai looks back at the Singapore Garden Festival 2016. According to the article,
1. Espalier involves training and shaping plants to grow on a ________ plane.
2. How many designers showcased their ideas at the Balcony Gardens competitive display?
Contest closes 23 Sep 2016. Email your answers to nparks_communications@nparks.gov.sg with the subject title "My Green Space Contest – Singapore Botanic Gardens", together with your name, IC/Passport number and contact number.
Box Text:
My Green Space Contest Winners: Apr – Jun 2016
Congratulations!
– Lim Kim Seng
– Kan Teck San
– Chan Yoke Ooi
See Terms and Conditions