NParks Portraits: More Than A Walk In The Garden
Considering the amount of time Sheryl Koh, a manager at the National Orchid Garden with the Horticulture & Operations branch, spends with orchids daily, it comes as a surprise to know that orchids were not always her favourite flowers! "The honest truth is, I haven't always liked orchids. In fact, I wasn't that into plants before I joined the National Orchid Garden," she said.
Sheryl was trained in the biological sciences and specialising in animal biology and conservation, but took up the challenge to educate herself on horticulture for her job. "It's a very specific field to be in," she admitted. "A lot of it is learning on the job. It's something that you pick up along the way." After a year into her job, she has grown to appreciate the flower. "Orchids are really unique and they are one of the largest groups of flowering plants in the world, so they are really special. You tend to love them after a while," she said with a smile.
Sheryl works with her group of close-knit colleagues to oversee the Garden's display areas and the Mist House, making sure that the orchids on display are in their tip-top condition.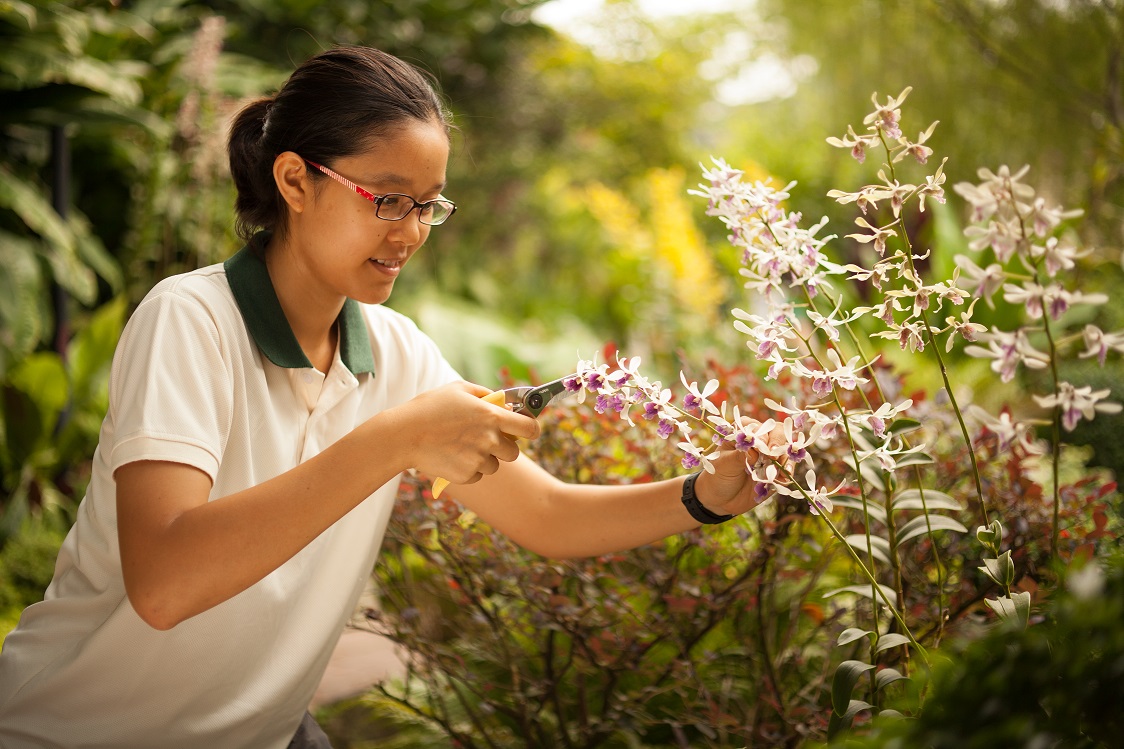 It's no walk in the park! It takes effort and a keen eye for details to keep the flowers looking good at the National Orchid Garden, Singapore's top tourist attraction nestled within the Singapore Botanic Gardens.
Other than changing and sprucing the temporary orchid displays every morning, she makes sure that the plants are healthy and looking good. This way, visitors can experience and learn to appreciate the cultural heritage of the Garden, especially its importance as a site of orchid diplomacy.
"It makes our job more meaningful and gives us purpose every day, to make sure that everything is looking good, a result of the long hours and all the hard work you put in," she said. Sheryl's love for nature has grown and keeps her motivated at her work. "Nature is something that is very close to my heart. We have only one Earth and what we see here isn't a given. Do not take nature for granted because it can disappear over time. It hasn't happened that way in Singapore, so we are very lucky. I do appreciate being around greenery every day."
Want to find out more about Sheryl? Check out her clip in our video series, NParks Portraits!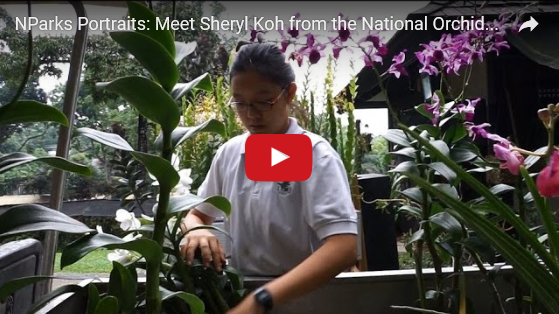 Text by Wong Yeang Cherng
Video produced by Lydia Lim, Pedro Shiu and Wong Yeang Cherng