Chasing Away the Blues with a 'Fri-yay' Lunch
It was a cold and wet Friday afternoon, and my colleague, Trisha, and I were in need of some cheer, so we took a trip to Verdure Café to treat ourselves to a delectable 'Fri-yay' lunch.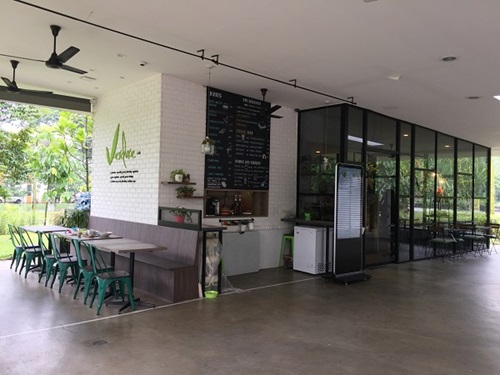 Tucked in a corner of Springleaf Nature Park, Verdure Cafe is small and cosy. It has both indoor and outdoor seating areas, and we decided to sit outside so as to enjoy the view of the beautiful greenery surrounding us.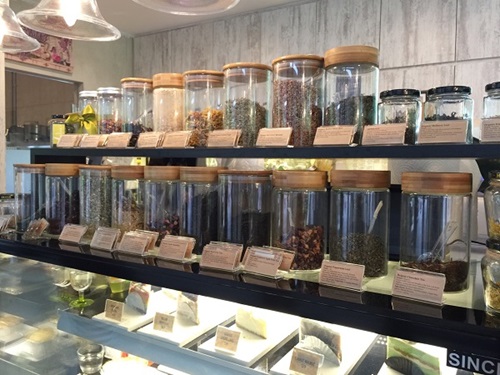 What caught my eye was Verdure Café's extensive collection of teas that we could choose from.
The café boasts an extensive menu, with starters, mains like their signature Chilli Crab Pasta, and an assortment of desserts. Trisha and I were ravenous when we arrived, so we quickly picked a starter of Salted Egg Chicken Bits ($7.90). She then ordered a Beef and Bacon Burger ($16.90), while I settled for the Tom Yam Pasta ($16.90).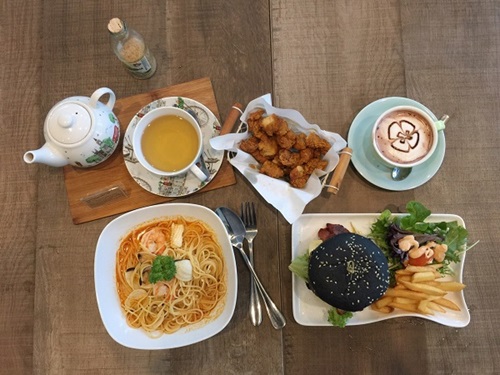 Our colourful, sumptuous lunch delighted us in such dreary weather.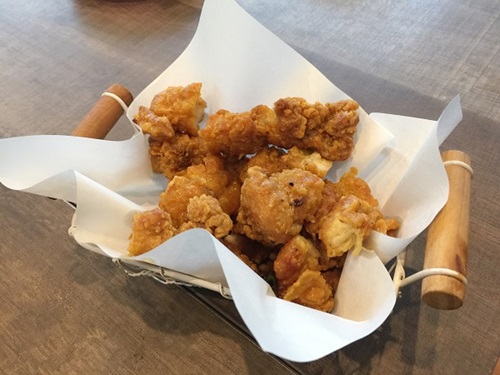 Crispy on the outside, juicy on the inside!
We thoroughly enjoyed the Salted Egg Chicken Bits, as they were crunchy and tender, although we wish there was more salted egg yolk sauce.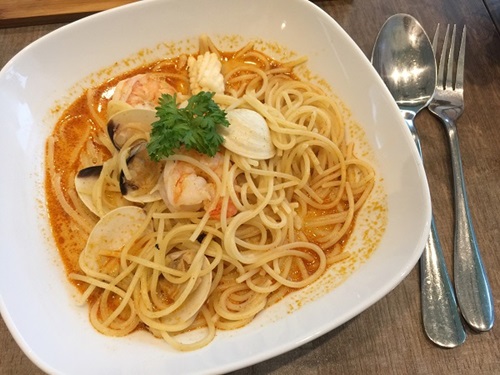 Tangy and spicy Tom Yum Pasta
The Tom Yum Pasta ($16.90) was a good balance between sour and spicy. Though the broth was a little thin, the juicy prawns, squid and clams made the dish a hearty one.

The strikingly coloured Beef and Bacon Burger
Comprising a juicy beef patty and crispy bacon strips sandwiched between fluffy charcoal buns, the Beef and Bacon Burger ($16.90) was a solid combination of aesthetics and taste. The pairing of the bacon and the beef patty made the burger a tad salty, though.

Cute foam art on the Hot Chocolate warms the heart!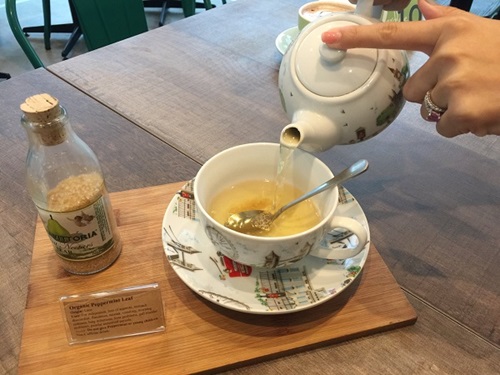 The tea set was delightfully presented!
We paired our mains with a cup of Hot Chocolate ($4.90) and a pot of Peppermint Leaf Tea ($6.90) to warm ourselves amidst the wet and windy weather. We were charmed by the presentation of the tea, which was nice and piping hot, and really helped to warm the tummy. The Hot Chocolate made for a sweet treat, too!
All in all, we had a great time dining at Verdure Café. We only regret not having space for the spread of desserts! The café has an assortment of cakes, whose flavours vary daily. Flavours include Ondeh Ondeh ($7.90), and classics like Chocolate Lava Cake ($8.90) and Carrot Walnut ($7.90).
Verdure Café is open for lunch and dinner, and is perfect for families and visitors to Springleaf Nature Park! If not for the rain, we would have taken an after-lunch stroll through the park, which is popular with birdwatchers.
Text and photos by Clarissa Sih