We Are Singapore
Singapore is a land with people of different languages, beliefs and cultural practices. But such diversity is also true of her other residents – the native plants and animals living in our midst. We introduce five species of flora and fauna that don't just call this island home, but are even named after Singapore in some way.
Singapore Bent-toed Gecko (Cyrtodactylus majulah)

Photo credit: Alex Figueroa
The Singapore Bent-toed Gecko is one of four species of Bent-toed Geckos recorded in Singapore. This gecko has a pinkish grey body with black blotches down its back and pale yellow mottling on its head. It frequents tree trunks, leaves and low shrubs, and can be found in the forested areas of the Central Catchment Nature Reserves and on Pulau Tekong. It was described in 2012 after a DNA analysis showed that it is a separate species from the Marbled Bent-toed Gecko, and closely related to a group of Bent-toed Geckos living in a freshwater swamp forest in Malaysia instead.
Singapore Four-line Blue (Nacaduba pavana singapura)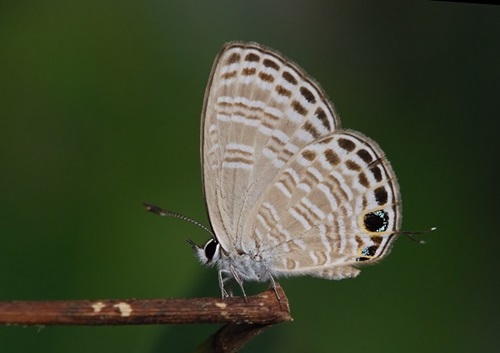 Photo credit: Khew Sin Khoon
Want to get a glimpse of this fairly rare butterfly? Head to Sungei Buloh Wetland Reserve where its caterpillar host plants can be found. The butterfly, which is greyish brown with bands composed of a double series of whitish marks, normally inhabits the landward edge of mangrove swamps. The caterpillars of this species have a symbiotic relationship with numerous ant species, in which the ant protects the caterpillar in return for a sweet-smelling drop of nectar excreted from the caterpillar.
Singapore Durian (Durio singaporensis)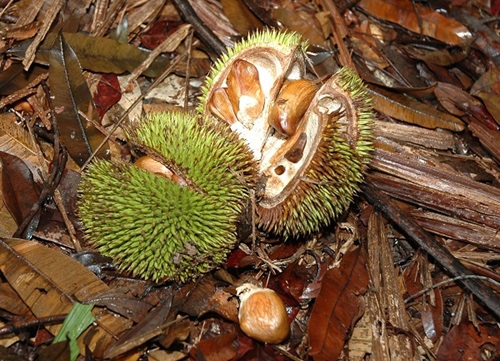 Photo credit: Derek Liew
The Singapore Durian is a large forest tree that grows up to 40 m in height. It is found only in Singapore and Peninsular Malaysia, occurring locally in the Nee Soon Swamp Forest and in the vicinities of Upper Seletar and MacRitchie Reservoirs. As with other durian species, its flowers rely solely on bat pollination. Though the Singapore Durian is a close relative of the species of durian that is commonly eaten, its seeds are not fleshy and its fruit is much smaller. Measuring just 10 cm in size, it is classified as an "inedible" durian.
Monitor Lizard Fern (Tectaria singaporeana)

Photo credit: Vicky Lim Yen Ngoh
The Monitor Lizard Fern is commonly found growing along the slopes of the Bukit Timah and Central Catchment Nature Reserves. This species is identified by the depressed veins and thin black stalk of its fronds, and can grow up to 85 cm in height. The Monitor Lizard Fern was traditionally used as a cure for fever and as a post-natal tonic in Malay folk medicine.
Brown Peachia Anemone (Synpeachia temasek)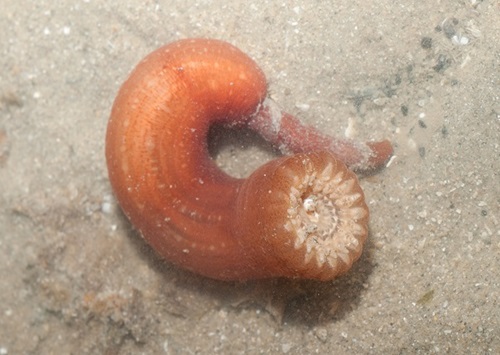 Photo credit: Ria Tan
The Brown Peachia Anemone is a new species described from Singapore by a group of marine researchers in 2014. It is the only known member of its genus. First observed in 2011 on Changi Beach, this anemone has a long sausage-like body that burrows deep into the ground, leaving its tentacles sticking out at the surface.
To learn more about the unique biodiversity found in Singapore, please visit NParks Flora&FaunaWeb.
Text by Han Rae Ann