Green Gift Ideas From The Gardens Shop
Looking to live a 'greener' life by greening up your home or sharing eco-friendly products with your loved ones? Come visit the Gardens Shop! From decorative art pieces to recyclable bags, and even plantlets which can be grown in your home, we have a wonderful selection of gift items just for you.
Folk@rt on Old Wood
Spruce up your living space with the charismatic charm of our national flower, the Vanda Miss Joaquim (Papilionanthe Miss Joaquim). Painted by hand on recycled wood, this artwork is reminiscent of wooden attap homes of the past, making for a quaint decorative piece for the home.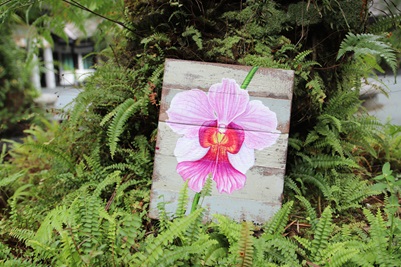 Recyclable Bag – The Singapore Botanic Gardens Renanthera Collection
Recycling never goes out of style, especially not with our beautiful Renanthera Collection. The bold crimson blooms featured on this collection of bags made from cotton canvas makes a lively addition to any wardrobe.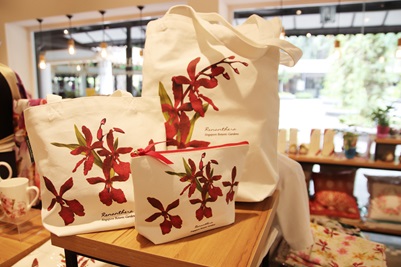 Singapore Botanic Garden Plantlets and Journal
Grow your very own orchids with these assorted orchid plantlets produced in the Singapore Botanic Gardens' orchid breeding laboratory. Available in a choice of orchid species, from the Cattleya to the Phalaenopsis, these plantlets make gardening easy, encouraging a lifelong interest in gardening and an appreciation for nature.
What's more, you can create scrapbook entries to track your orchid's growth in our Singapore Botanic Gardens Journal, which features different botanic prints. The journal is made using 100% recycled fibre, and also comes with a botanical bookmark and a postcard.

Grow Your Own Herbs and Veggies Pack
Instead of purchasing herbs from the grocer, try planting them in the comfort of your home. This Cellulose Herb Pack contains seeds tucked in durable cellulose bags which can double up as a pot. Gift your loved one with something that is fun yet practical, and better yet, can be eaten! A wide range of seeds for growing herbs and veggies is available.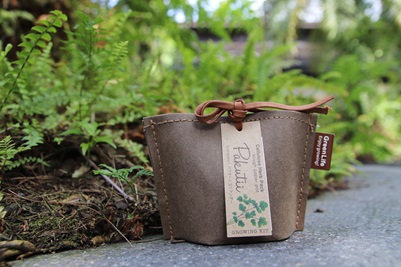 Books on Gardening and Nature
Calling all parents! If you're trying to nurture a love for learning and nature in your children, check out 'All the Wild Wonders: Poems of the Earth' by distinguished anthologist Wendy Cooling. In celebration of Mother Earth, Cooling has compiled a selection of poems from well-known poets around the world. These poems will spark the curiosity of children to see the beauty around them and think about the world they live in.
With all these and more, do check out the Gardens Shop the next time you are in the Singapore Botanic Gardens. You may also view these products online at https://botanicgardensshop.sg/.