Contest Issue 38
In this issue, we are giving away five Renanthera Tote Bags.

The bag features an orchid hybrid special to the Singapore Botanic Gardens – the Renanthera was named in 1999 to celebrate the Gardens' 140th anniversary and it clinched top honours at the 17th World Orchid Conference in 2002. Stylish yet functional, the bag is the perfect companion for you whether you are going to the shops, the library or the office.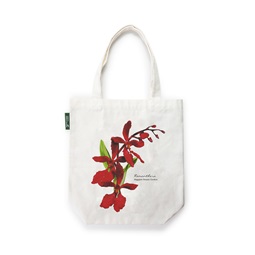 Simply answer the questions below and you could be a lucky winner!
In the article, 'Journey Into a World of Colours at Singapore Garden Festival', we talk about five things you can look forward to at the Singapore Garden Festival. According to the article,
What is the full name of the orchid hybrid that commemorates Singapore's chairmanship of ASEAN in 2018?

Where will the SGF Horticulture Show in 2019 be held at?
Contest closes on 17 August 2018. Email your answers to nparks_communications@nparks.gov.sg with the subject title "My Green Space Contest Jul – Sep 2018", together with your name, e-mail address, IC/Passport number and contact number.
My Green Space Contest Winners: Apr – June 2018
Congratulations!
Wee Yen Lynn

Lau Yong Nguan

Kwek Lian Eng

Liu Chiao Wen

Ong Soon Ann