Journey Into a World of Colours at Singapore Garden Festival
Jointly organised by the National Parks Board and Gardens by the Bay, the Singapore Garden Festival (SGF) returns for its seventh edition this year. Here are five things you can look forward to during this colourful fiesta of tropical horticulture and flora artistry happening at Gardens By the Bay from 21 July to 3 August!

1. A Bigger Show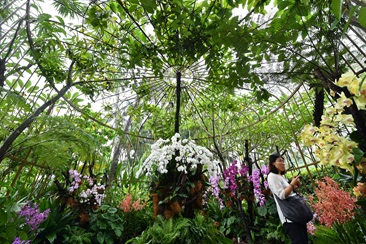 The Singapore Garden Festival has expanded to include two offshoots – the SGF Orchid Show (above) was held in April 2018 while the SGF Horticulture Show will take place in 2019.
SGF has become bigger. Instead of only one main show, SGF has grown into three complementary flower and horticultural shows.

The two offshoots of the anchor event give visitors more opportunities to soak in the sights of this flora extravaganza. The SGF Orchid Show was held earlier this year at the Singapore Botanic Gardens while the SGF Horticulture Show will take place at Jurong Lake Garden in 2019.

As for the mainstay show, award-winning international designers and well-established local names, community gardeners and plant enthusiasts will present their best displays for 14 days at The Meadows, Supertree Grove and Flower Dome in Gardens by the Bay.

2. Explosion of Colours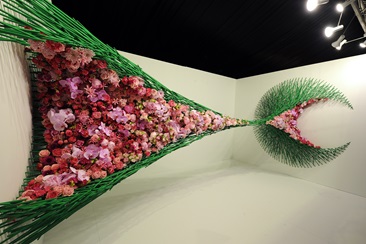 The Floral Windows to the World is an instagrammer's dream come true, with its colourful, creative and sometimes gravity-defying displays, like Stretching Time (above), the Gold and Best in Show winner from 2016.
A key highlight and a fan favourite of every edition of SGF is the Floral Windows to the World, featuring colourful and creative installations by celebrated local and international floral designers. Each display is complemented by stunning set designs and lighting.

This year, look for more creative designs that are sure to dazzle. Local talents are also ready to impress – six local florists and floral designers participated in a preliminary round of competition earlier this year, showcasing their displays at Takashimaya Square. The contestants with the top three displays will be competing again, this time in the finals during SGF alongside 11 other local and international designers.

So be wowed by a range of kaleidoscopic creations and ready your cameras to capture many insta-worthy moments!

3. A Celebration of ASEAN

The Aranada Lee Kuan Yew is born of the native Arachnis hookeriana and Hawaiian hybrid Vanda Golden Moon.

After more than a decade, Singapore assumed the Chairmanship of ASEAN this year. A very special display called the ASEAN Garden will be put together at SGF to mark this occasion, showcasing many colourful blooms such as orchids, lotuses and hibiscuses, symbolic of Singapore and our Southeast Asian neighbours.

While visitors to the SGF Orchid Show in April had the opportunity to admire over 100 varieties of award-winning and heritage orchids, two unique orchids – the Aranda Lee Kuan Yew and Renanthera ASEAN 2018 – caught our eye and may be featured again, this time at the mainstay show.

The former, named in 2015 after Singapore's founding Prime Minister and late Minister Mentor, is a robust hybrid that commemorates Mr Lee's key role as our Chief Gardener and his important contributions towards Singapore's garden city transformation. The latter, a special hybrid to commemorate Singapore's chairmanship of ASEAN, is said to symbolise the unity, strength and resilience of ASEAN states.

4. Returning Stars and New Talents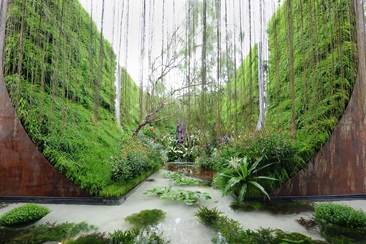 The Treasure Box (above) from Inch Lim was awarded the Best of Show honour in the Landscapes Garden category in SGF 2016. He is expected to be back this year, to defend his title.

Do you recognise the names Andy Sturgeon or Jim Fogarty? Fans and followers of SGF will know the two are renowned designers that are among the best in their field and have participated in past editions of the festival. This year, for the first time, they will be collaborating at SGF to put together a visual spectacle. Stay tuned to see what exactly this will be!

Also returning to SGF this year is Inch Lim from Malaysia who will be keen to defend his Best of Show title won in 2016. Local designers like Chang Huai-yan and Ng Sze Oun, founders of Salad Dressing which won the President's Design Award in 2016, as well as John Tan, recipient of the Gold award at the Landscape Industry Association of Singapore Awards of Excellence last year, are also names to watch.

And finally, Royston Tan has proven his directing chops on award-winning films like 881 and 15, but what does he have planned for SGF? He is conceptualising a brand-new Orchid Extravaganza floral display in the Flower Dome, and it is sure to be a visual treat.

5. More! More! More!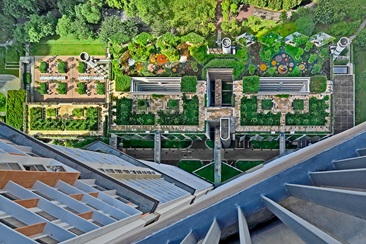 The SGF Horticulture Show, to be held in early 2019, will include exciting competitions as well as a skyrise greenery (above) showcase and an allotment gardens display.

Still cannot get enough of SGF? Start counting the days to the SGF Horticulture Show!

This nine-day biennial event will take place at Singapore's upcoming national gardens in the heartlands, Jurong Lake Gardens, in 2019. The SGF Horticulture Show is an opportunity for local industry partners and students to showcase their expertise in areas like landscape design, horticulture skills such as growing and cultivating plants, and skyrise greenery. You can also look out for a unique display featuring the best of allotment gardens.

The main Singapore Garden Festival at Gardens by the Bay will take place from 21 July to 3 August 2018. For more information, please visit www.singaporegardenfestival.com or Facebook page, www.facebook.com/SGGardenFest.

Text by Felix Siew