Learn More About Singapore's Wetlands
Singapore's wetlands are a biological treasure – a home for a large variety of flora and fauna waiting to be discovered.
You can visit the wetlands in Jurong Lake Gardens, Singapore Botanic Gardens, Pasir Ris Park, Pulau Ubin, St John's Island, Kranji Marshes or Sungei Buloh Wetland Reserve, to admire nature's wonders and experience this unique habitat. To learn more, we recommend three books available from the Garden Shop, that also function as good mementos for a great day out at the wetlands.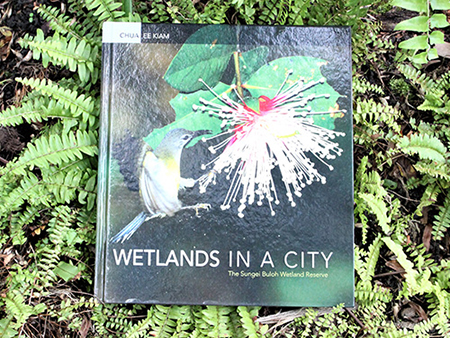 Wetlands In A City by Chua Ee Kiam
This enjoyable read contains beautiful photographs of a wide diversity of wildlife and plants associated with our wetlands. There are also pictures of, and information on, migratory birds, some that come from as far away as Russia.

It also gives a fascinating insight into the history of Sungei Buloh Wetland Reserve, from its designation as a Forest Reserve during colonial times, to plans to develop it for farming, to being conserved rather than redeveloped, and how it was eventually turned into a much loved nature area enjoyed by locals and tourists alike.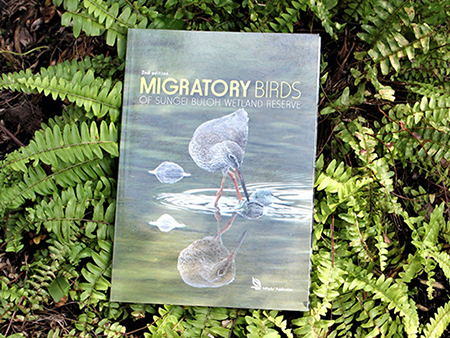 Migratory Birds of Sungei Buloh Wetland Reserve by James Gan, Mendis Tan & David Li
This book is a highly recommended read for all bird lovers, showcasing the various bird species that call Sungei Buloh Wetland Reserve home during the migratory season.
From September to March each year, birds from as far away as Siberia travel along the East Asian Australasian Flyway and use Singapore as a resting point en route to Australia. The Reserve serves as both a wintering and resting point for migratory birds, especially as more and more traditional stops along the migratory route get cleared for development.
Admire the vivid pictures and dig into the comprehensive information, including identification features and the population status of each of our feathered friends.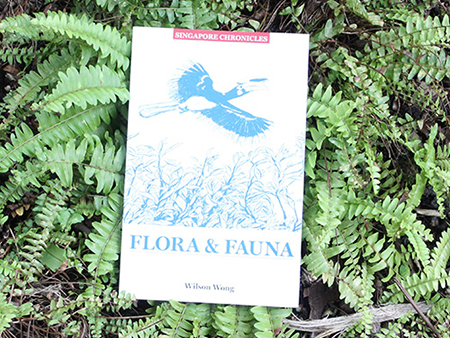 Flora & Fauna by Dr Wilson Wong
For those who wish to learn more about Singapore's plant and animal kingdom, look no further than this insightful read! The term "flora and fauna" refers to the plants and animals found in a particular region and this book introduces some of the most interesting and notable native plants and animals.
Most of Singapore's primeval vegetation has been lost over the past 200 years due to human activities, yet the country remains rich in plant and animal life in various terrestrial, coastal and marine ecosystems. This book highlights the physical characteristics of each ecosystem, revealing the challenges that plants and animals need to overcome in order to survive. Readers will also find out what Singapore is doing to conserve its precious and unique natural heritage.
Check out the Gardens Shop the next time you are in the Singapore Botanic Gardens. You may also view these products online.