Bird-dropping Spider
Bird-dropping Spider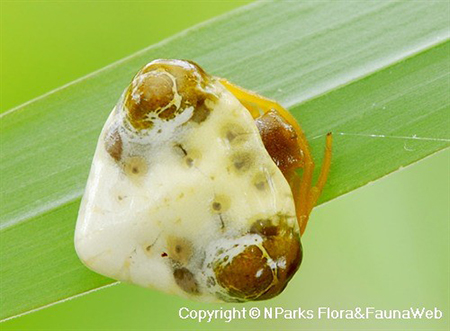 We have seen creatures that resemble branches or leaves so as to camouflage themselves into their surroundings to stay hidden from predators. But what about an invertebrate resembling a bird's droppings?
The Cyrtarachne bufo is a spider that looks like a bird's dropping and this helps to confuse its predators. When it is disturbed, the Bird-dropping Spider will retract its legs under its body and play dead, making its mimicry even more convincing.
Learn more about this animal here.
Photo credit: Cai Yixiong